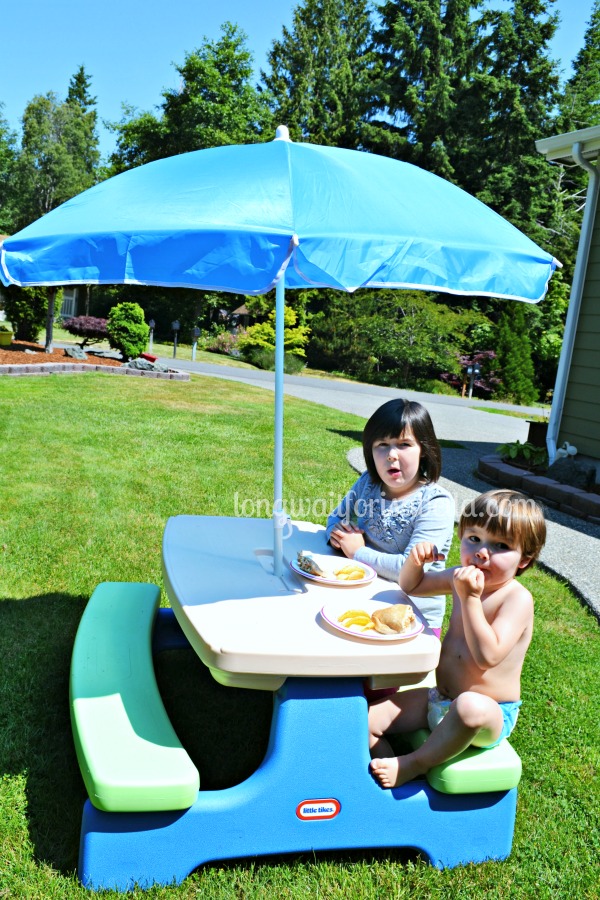 A backyard picnic is ideal for family gatherings, and particularly appropriate for this summer. With a world-wide pandemic, there's no need to drive to crowded parks or public picnic areas where everyone else may be gathered.
You can do your picnic just as well and more conveniently right in your own little private bit of the Earth. These ideas can help you get your plans started.
Backyard Picnic Theme
Theme dream: You may be picnicking in your own backyard, but you can make it any part of the world or universe you choose for your event. Choose a theme, such as patriotic, ethnic, outer space or GI camp, with foods to match. Get the appropriate paper ware from the neighborhood party shop, and have the kids make the decorations to match the theme.
Picnic Foods
Barbecue: A meal served hot off the grill is always welcome as the picnic's main dish. You can also meet everyone's taste by preparing fish, poultry and meat at the same time. Toss some corn on the cob and baking potatoes into the coals, and the picnic is complete.
Make your own sandwiches and salads: Instead of or along with the grilled items, put out picnic ingredients for a help-yourself buffet table. They can include sliced lunch meat, cheeses, shrimp and other cold dishes. This is very simple, because the platters can be prepared the day before or early on picnic day and refrigerated. Then, they're ready for everyone in an instant.
Picnic Activities
Depending on the size of your backyard, you can organize various activities for the kids of all ages. If the yard is large enough, you could put in a water slide. A water balloon catch is great for cooling off a hot day. 
Another cooler-offer is a variation of bobbing for apples. Fill a large bowl with water and put individually foil-wrapped pieces of candy in it. Contestants must bite each piece out with their teeth (that eliminates grandpop), and the one who gets the most candy wins.
Sing along a capella, a family musician or with Amazon Alexa: A picnic finale is always fun with a group sing. Print up a sheet or two of lyrics for each participant, and they can sing everything from Born In The USA to Born This Way.
After dark: If the picnic continues past twilight, gather everyone around the fire for some good old-fashioned spooky storytelling and roasting marshmallows.
What other ideas could you add to this list? Let me know if the comments below!
Ideas for a great summer backyard picnic may be compared to the stars in the summer night sky. All you have to do is choose the brightest one and your wish for a great picnic is certain to come true.
Pin it for later:
You might also like: