We have really had an amazing Spring here in Western Washington. It has seriously been nice. A lot of sunshine and very little rain. In fact, many counties in Washington are in a drought! We've been eating outside much more this season and enjoying our weather — it has been perfect picnic weather for the family.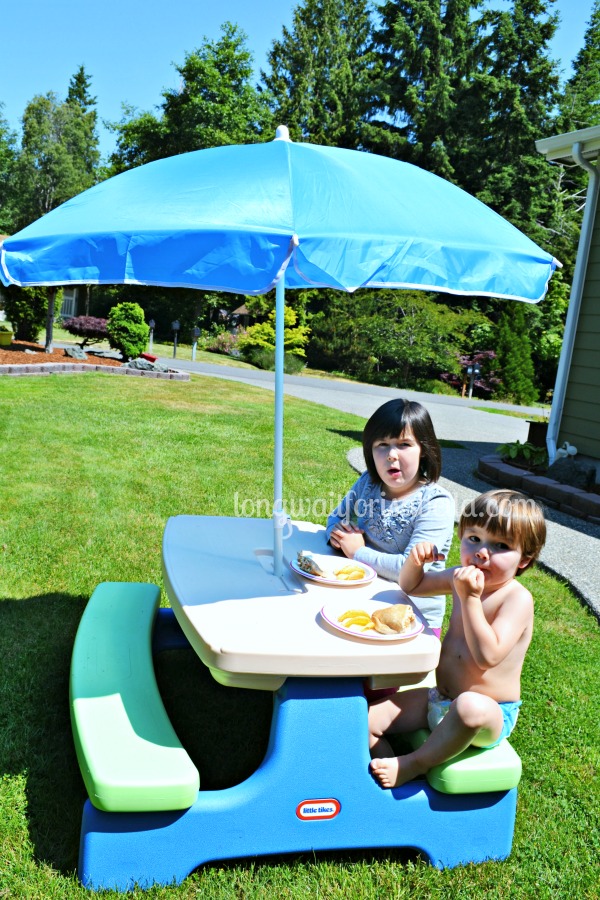 My Princess loves making picnic foods and serving to her brother on our fun kid-sized picnic table. Their favorite picnic food is something that my seven year old makes frequently: hot dog sandwiches. Yes, you heard me right. She cuts up cold vegetarian hot dogs (you'd have to cook the meat ones, I am sure), adds mayo and mustard, and puts it on bread. Easy for a seven year old and it is pretty tasty.
I love how, as she gets older, she wants to make meals for the family. She likes to cut up strawberries and top them with whipped cream too. Thankfully, hot dog sandwiches and strawberries with whipped cream make great picnic foods and her brother also loves them. I think I'll put her on lunch duty pretty often this summer.
What picnic foods do your kids enjoy?
More Picnic Ideas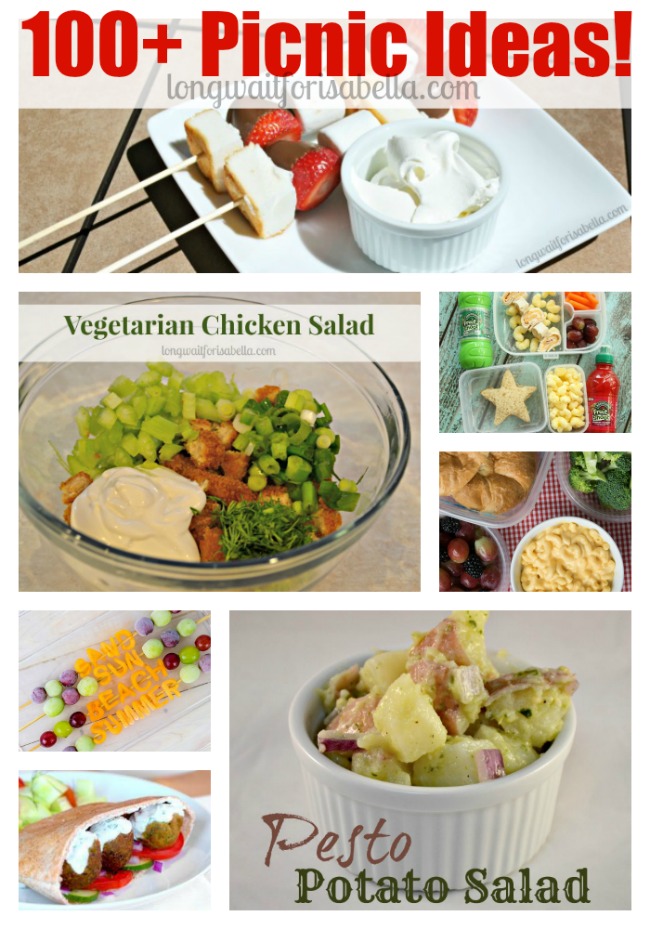 [Tweet "100+ Picnic Ideas for the Whole Family! "]
Little Tikes Easy Store™ Picnic Table with Umbrella
This indoor/outdoor table can be used as a play table or picnic table. Folds for fast set up and take down – an ideal portable table! Six children can sit comfortably for social play and interaction. Includes umbrella for safe fun in the sun. Age 2-8.
This picnic table was so easy to set up. You literally click all the pieces together, no tools or hardware needed. I love that we can fold this down and bring it over to Papa and Nana's house. This will be used for summer family BBQs for sure! Made of durable plastic and very easy to clean — family's need this picnic table for their kids!
Connect with Little Tikes®
Facebook // Twitter // Google+ // Pinterest // YouTube // Instagram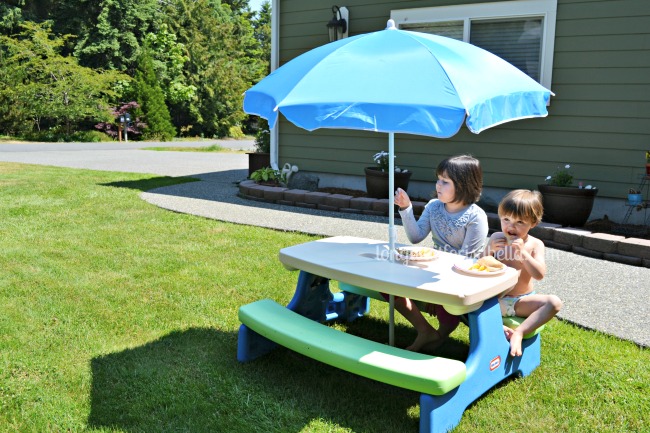 Disclosure: I was sent the above product for review. No other compensation was given. All opinions are mine alone.