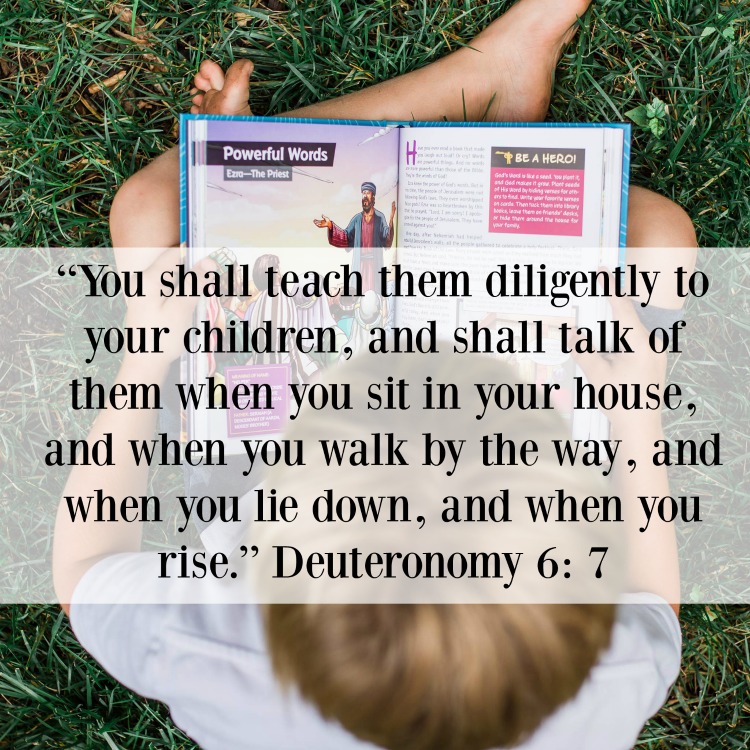 Over the years, I have featured many devotional books that are great for family worship. My husband and I have committed to doing family worship with our children. Though, we aren't as consistent as we want to be, our kids do know that it is important. God is the foundation of our lives and we want our kids to see us putting him first.

"You shall teach them diligently to your children, and shall talk of them when you sit in your house, and when you walk by the way, and when you lie down, and when you rise." Deuteronomy 6: 7
Family Worship Ideas
We love attending church each week and fellow shipping with believers. But, it is important for us, the other six days a week, to worship together as a family. In this busy time of life, that isn't always easy, but it's so important. Here are family worship ideas that will have a positive effect on your family:
Bible Reading Together – I encourage using an easy to read version so the kids can easily understand what's being read
Devotional Books that are especially made for kids, like Bible Force: The First Heroes Devotional
Songs – though we aren't the most musically inclined family, we all do love to sing together and dance too! We often listen to scripture songs as well during breakfast.
Prayer – my kids take turns starting the day with a family prayer. There are days they'll even fight over whose turn it is. Praying together, asking each other for prayer requests, and them hearing mommy to please ask God to give me extra love and patience is good for my kids.
Extend family worship to other things too: nature walks, bible games, community outreach, and faith-based movies can all be relevant and current forms of worship.
What ways do you and your family like to worship God?
About Bible Force: The First Heroes Devotional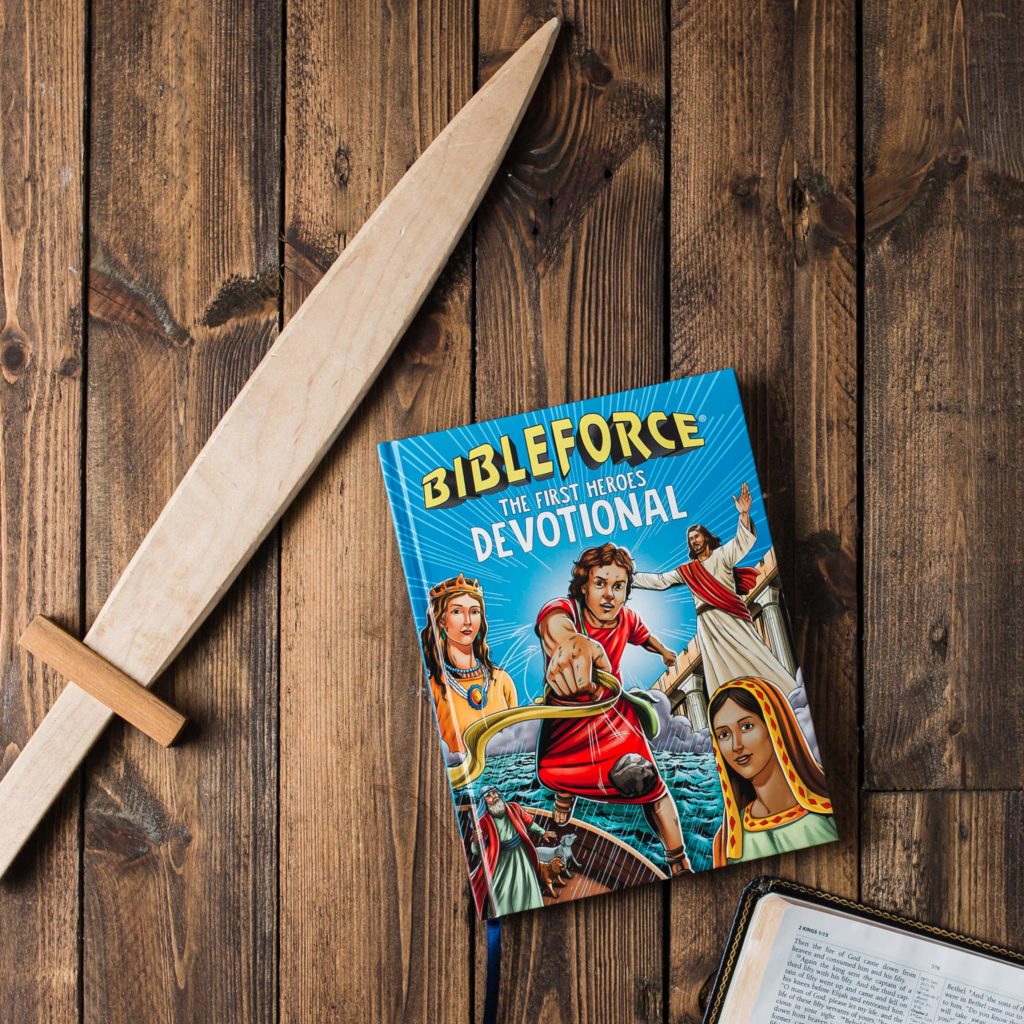 BibleForce Devotional includes 100 devotions based on the heroes of the Bible with the popular comic-style action art, facts about each hero, Scriptures, and action items that help kids connect God's Word to their lives today. As kids read about the heroes of the Bible, they'll see ways they can be heroes for God as well.
BibleForce Devotional offers a fresh, bright graphic-novel style that will interest boys and girls alike and will be the perfect way to engage young readers who want an active, exciting devotional. It's a great book to read together and is simple enough for young readers to read on their own. Kids won't be able to put down this book! Jump into the story of God's Word, and become an amazing hero for God today with BibleForce Devotional!
Win Bible Force
Five (5) winners will their own copy of Bible Force: The First Heroes Devotional! Must be a US resident 18+. Please visit Blessed Freebies to enter for your chance to win. This giveaway ends 9/15/2019.
You might also like: