Since we have been traveling the last two months, I have taken a break from Weight Watchers. And guess what? I have gained weight. Not a lot but enough that my jeans are getting snug. So this month, not only have I joined a fitness challenge but I am also going back on Weight Watchers. Really, Weight Watchers is not a diet, it is a lifestyle. As long as I stick to it, I will stay at a healthy weight. (Did you know my sister has lost 40 lbs and kept it off since June? She is amazing!)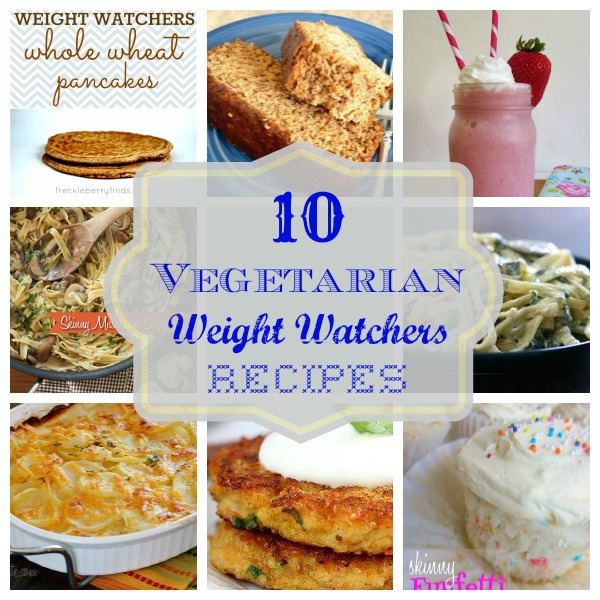 There are so many free online Weight Watchers recipes. Here are just 10 Vegetarian Weight Watchers recipes that I found and would like to make.
10 Vegetarian Weight Watchers Recipes
Most of these are easy Weight Watchers recipes, which I love. So, by next month (May 5, 2013) I want to be 4 pounds lighter. That is my goal. I know I can do it. If I lose a bit more, that will be great. But four wonderful pounds is all I am hoping for.
I will keep you updated! What are the best Weight Watchers recipes you've found?
Do you have any Weight Loss Goals this year?
If you liked this post check out: