So you need teen Halloween costumes for groups of friends, family, and colleagues? Are you looking to find suitable group costume ideas for teenagers of all ages?
There are lots of different costumes for a small or large group of friends, colleagues, or family. Discover some of the best outfits for a cool Halloween party. All that will then remain is coordinating who wears what.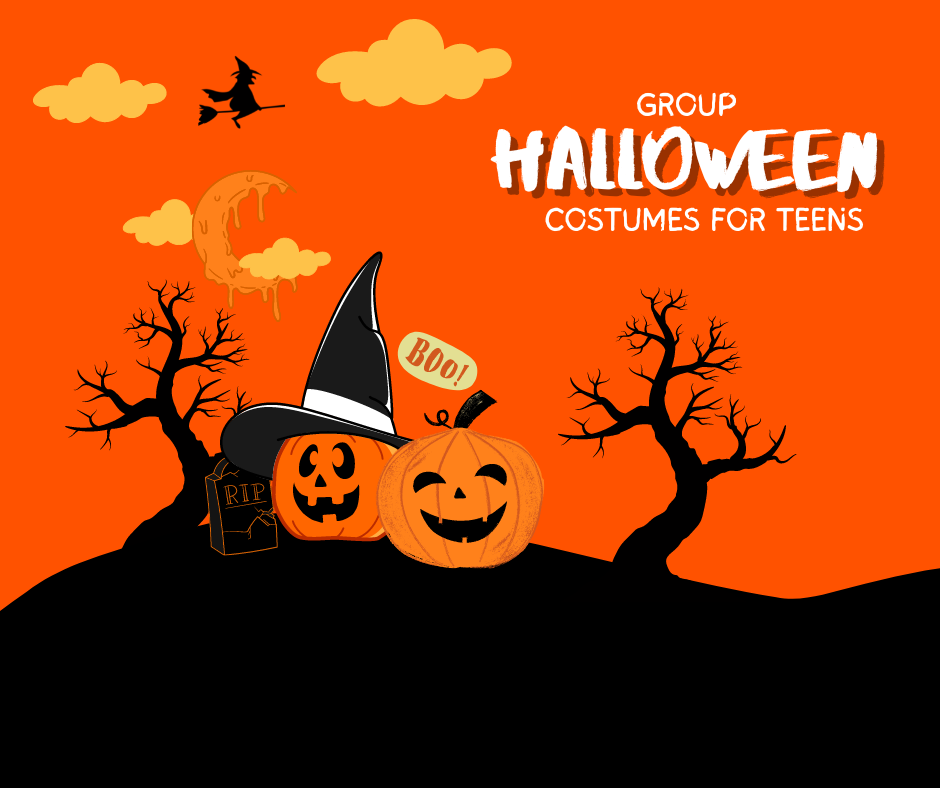 Teen Halloween Costumes for Groups
Potential group costume ideas for teens include superheroes, dead celebrities, the Simpsons, and Harry Potter characters. This ensures that there are a variety of different costumes for a group of teens that can be worn around both children and adults.
Super Hero Costumes
After a series of cartoons and comic books during childhood, superheroes are familiar to just about everyone. With a range of male and female characters to choose from, a few group costumes for themes will get someone recognized more quickly. Choose from one of the following group costume ideas for teenagers:
Batman
Super Man
Wonder Woman
Spider-Man
Incredible Hulk
X-Men
Lara Croft
Captain America
Cat Woman
Dead Celebrity Costumes
The ever-growing list of dead celebrities makes it one of the leading teen Halloween costumes for groups. Choose from the following list of famous dead politicians, pop performers, and actors this October for a great themed party:
Michael Jackson
Elvis Presley
Marilyn Monroe
Abraham Lincoln
Richard Nixon
Albert Einstein
John Lennon
Bob Marley
Jimi Hendrix
Simpson Costumes
Since they first appeared on the Tracey Ullman show in 1987, The Simpsons have taken the world by storm. The instant recognition, combined with the pure number of characters, makes it one of the best teen Halloween costumes for groups. The theme is given added credence given the popularity of the 'tree house of horrors' series. Consider dressing in one of the outfits listed below:
Homer Simpson
Marge Simpson
Bart Simpson
Lisa Simpson
Baby Maggie Simpson
Barney Gumble
Moe Syzlak (Moe the barman)
Ned Flanders
Comic Book guy
Reverend Lovejoy
Harry Potter Costumes
Due to its variety of mystical characters and eerie setting, J.K. Rowling's book and film series make it a perfect theme for teen Halloween costumes for groups. It is possible to choose from one of the many characters alluded to below:
Harry Potter
Professor Dumbledore
Ronald Weasley
Lord Voldermort
Rubeus Hagrid
Hannah Abbott
Draco Malfoy
Professor Snape
Nearly Headless Nick
Selecting Costumes for a Group of Teens
Teen Halloween costumes for groups are a fun way of sharing an experience together. With so many group costume ideas available, it isn't even difficult. Either rent/buy outfits from a specialist retailer or set to work on a project to produce some unique designs.
More Group Costume Ideas
Pin it for later:
You might also like: