At some point, many dog owners will notice that their dog has eye discharge and redness, leading them to wonder, "Is my dog's eye infected?" Eye infections are not uncommon in dogs; in fact, some dog breeds are more prone to eye infections. Dogs breeds like the Maltese, Shih Tzu, Lhasa Apso, and other dog breeds that are prone to tear staining are also more apt to develop eye infections. The conditions that cause tear staining in dogs — eye discharge and fur around the eyes that capture the moisture from excessive tearing — will also cause eye infections in dogs.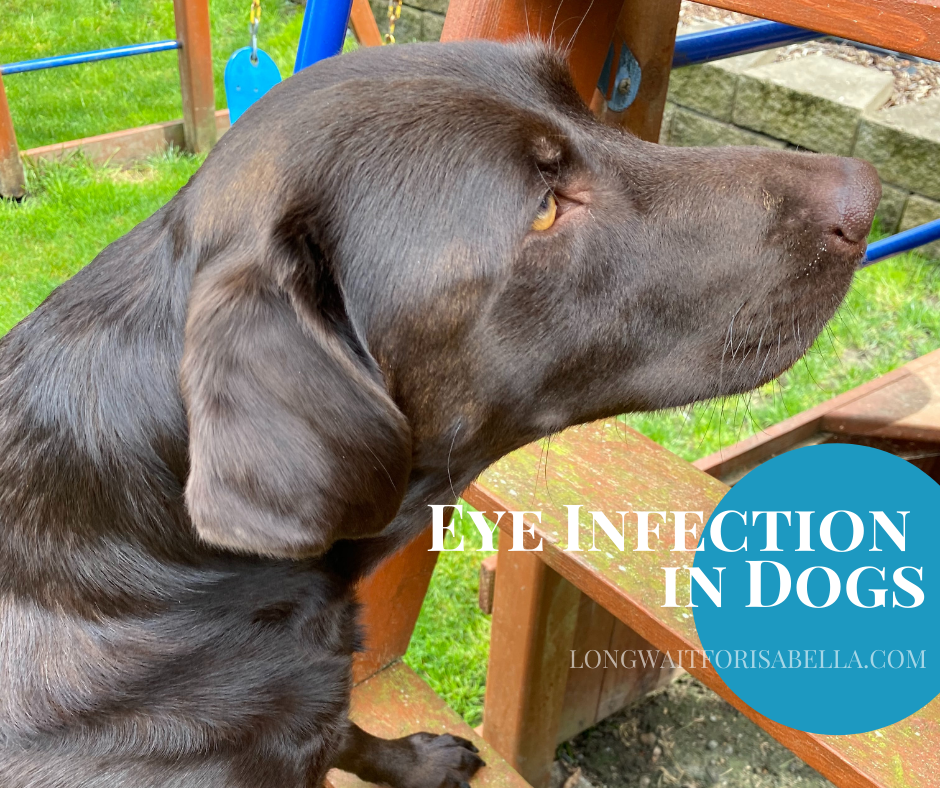 What are the Symptoms of an Eye Infection in Dogs?
A dog with an eye infection will show several symptoms, including the following signs which can affect one or both eyes:
Eye discharge – In a dog with an eye infection, discharge is often thick and yellow or greenish in color.
Red, swollen eyes – In the case of an eye infection, the eyelids and area around the dog's eye will often become swollen and red.
Bloodshot eyes – The dogs eyes may become bloodshot if an infection is present.
Squinting – Dogs will often squint if they have developed an eye infection.
Pawing the eye – A dog with an eye infection may paw at the affected eye.
It's important to note that dog allergies can create symptoms that are similar to an eye infection. A dog with seasonal allergies or a dog who's been exposed to dust or similar particles in the air may experience eye discharge, redness, and even slight swelling.
Eye injuries can also cause redness, swelling, and tearing. So for this reason, it's important to get the dog's eye problem diagnosed by a veterinarian in a timely manner to avoid permanent damage to the dog's eyes.
What Should I Do if My Dog Gets an Eye Infection?
There is no home remedy for an eye infection in a dog. Unfortunately, if a dog gets an eye infection, a visit to the veterinarian will be required.
Eye infections, like most other infections, cannot be treated at home. A dog who is diagnosed with an eye infection will usually be prescribed an antibiotic eye ointment for a period of approximately 10 days. In more severe cases of eye infection, the dog may also be prescribed oral antibiotics.
It's important to note that some eye infections, like conjunctivitis, can be very contagious to other pets in the household, so timely diagnosis and treatment are vital to ensure that other family pets remain healthy.
Other Dog Articles to Read: