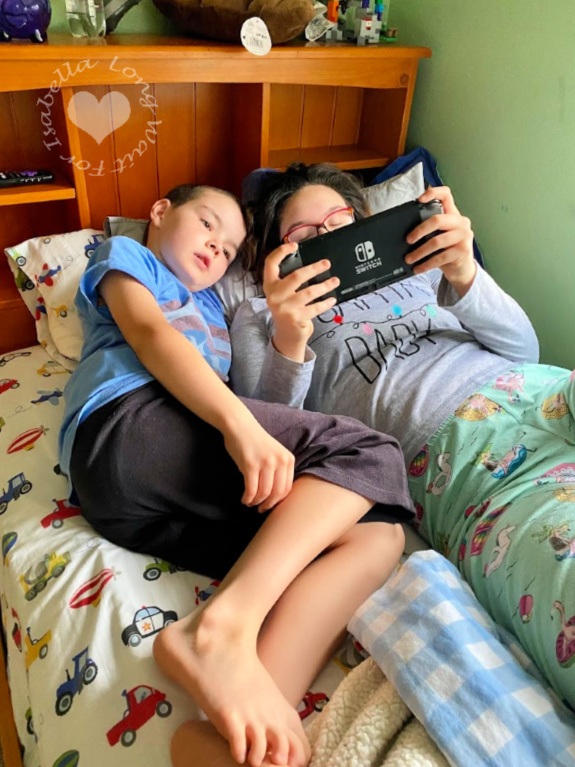 Summer is always a difficult time in our house because the kids are out of school and I work part time at our kids' private school. This summer, my husband is working from home all the time due to the pandemic. But to get work done is difficult for him when both kids are at home too. They are pretty needy creatures aren't they? LOL!
So we've been talking about daycare and a babysitter for our eight year old. Trying to decide if this is something we should invest in. And debating if it's a good fit for our family. Our son is pretty against even the idea of it. He keeps assuring me he'll entertain himself while I am at work. My 12 year old can make their breakfast and lunch very easily. So we're still in the decision phase. Remember, I only work 20 hours a week in the summer months, so we're not even sure if the cost is worth it.
Printable Babysitter Information Sheets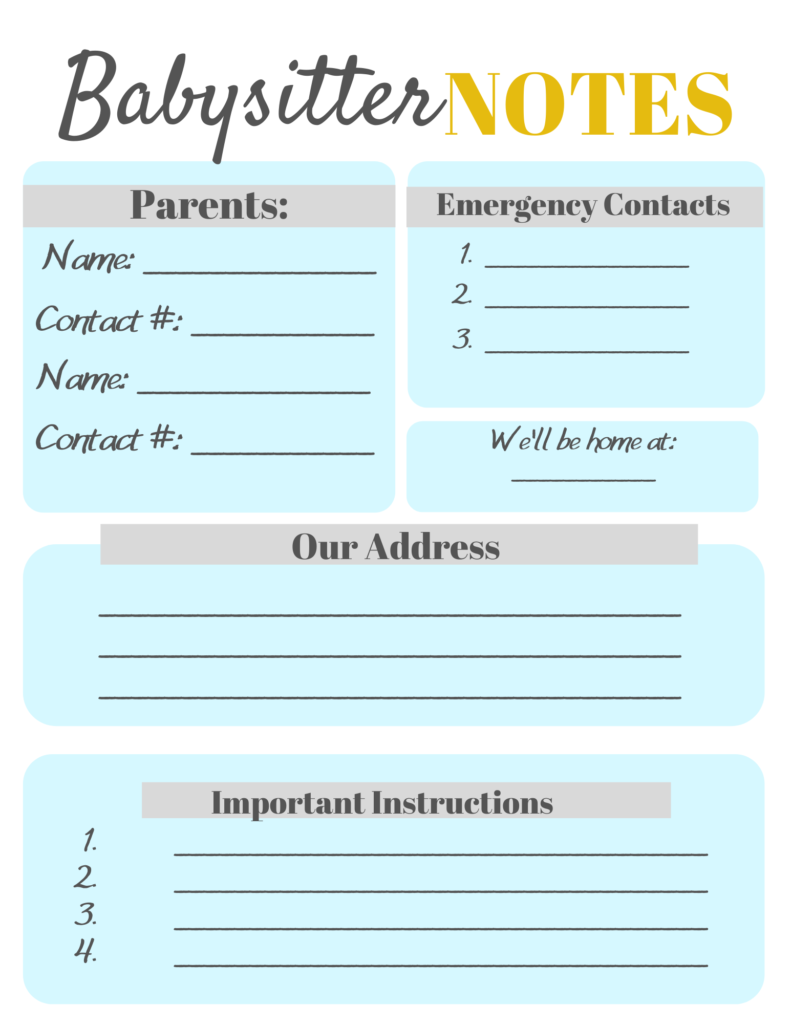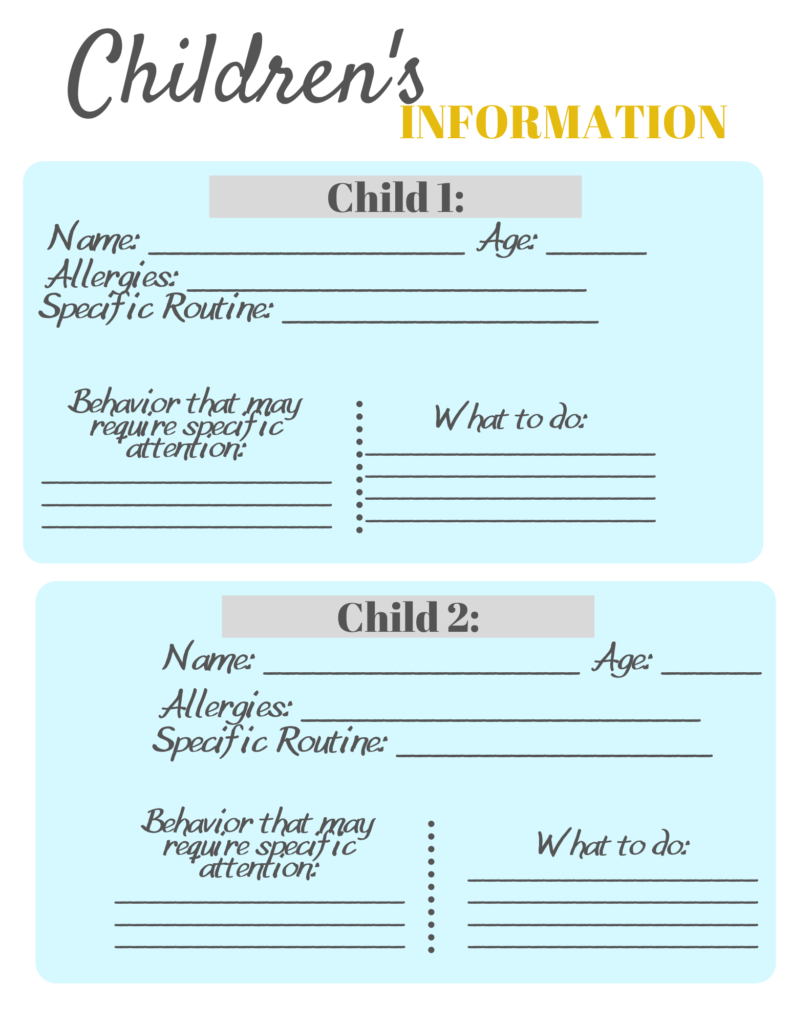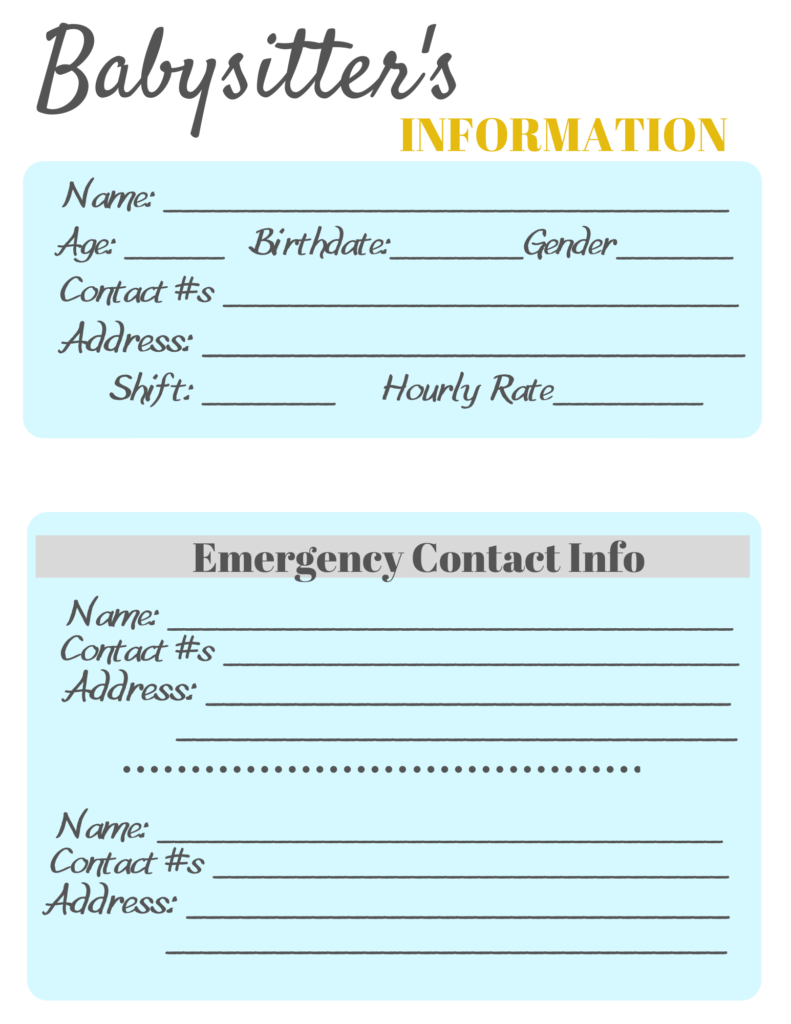 Can you believe that we've never had a babysitter before? When the kids were small we had a hard time trusting anyone other than family to watch them. So now, we're debating what we want to do.
What did you do for your kids? Find a local teenager, family friend, recommendation? Did you ask for references? Do you have cameras installed in home? (Yes, I am overthinking this I know. )
In preparation of the possibility of having a babysitter, I created a few printable babysitter information forms. Am I missing any information?
Pin it for later: