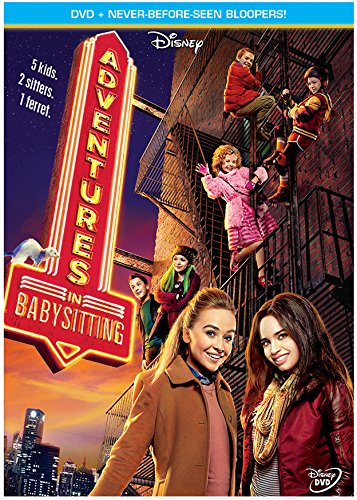 About Adventures in Babysitting
Adventures in Babysitting," inspired by the hugely popular 1980s film of the same name, is an upcoming Disney Channel Original Movie starring Sabrina Carpenter (of Disney Channel's hit comedy series "Girl Meets World") and Sofia Carson (of the hit Disney Channel Original Movie "Descendants"). In "Adventures in Babysitting," a dull evening for two competing babysitters, Jenny (Sabrina Carpenter) and Lola (Sofia Carson), turns into an adventure in the big city as they hunt for one of the kids who somehow snuck away.
Babysitting Jobs Printables
In these PDF printables you'll find:
Baby Sitting Jobs Checklist
Baby Sitting 101 Quiz
Bonus: you'll also get a movie party ideas sheet for this new Disney Channel movie!
Buy Adventurers in Babysitting
This movie is now available to purchase on Amazon.com and other retail outlets.
Connect with Disney Channel
Facebook | Twitter | Instagram
About Disney Channel
Disney Channel is a 24-hour kid-driven, family-inclusive television network that taps into the world of kids and families through original series and movies. Currently available on basic cable in over 96 million U.S. homes and to millions of other viewers on Disney Channels around the world, Disney Channel is part of the Disney ABC Television Group.
Disclosure: This is a sponsored review post. All opinions are mine.