A guest post by Katy McQuaid
Social distancing puts a whole new twist on life. If you're anything like me, you realize how many things you took for granted, like getting together with family and friends whenever or wherever we wanted. Even simple walks to a neighborhood market or park with my dog, Grace, don't happen as easily.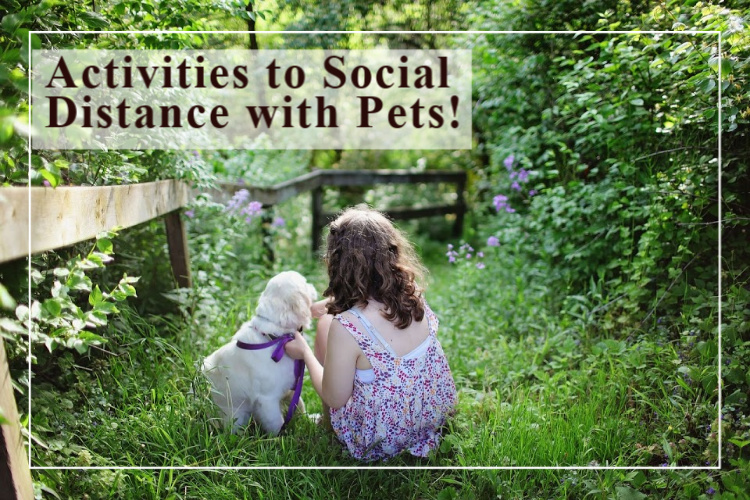 Social Distancing Activities with Pets!
So how do we make the most of this time, now that we can't get together and do the things we are used to doing? I have a few suggestions for fun activities that involve children and our beloved pets.
Pamper yourself and your pets: Nothing feels better than a warm bath, brushing your hair, and getting ready for bed early.
Cook dinner and do the dishes together: Who says your pets can't join the fun?
Play a game of follow-the-leader through the living room: Kids, parents, and pets are encouraged to participate.
Work on a puzzle together: It's a great way to collaborate and work as a team.
Snuggle up with a pile of books: Whether reading alone or with your pet, it is special. (Research shows that kids who read in the presence of a dog may experience increased motivation towards mastering their reading skills.)
Pin it for later: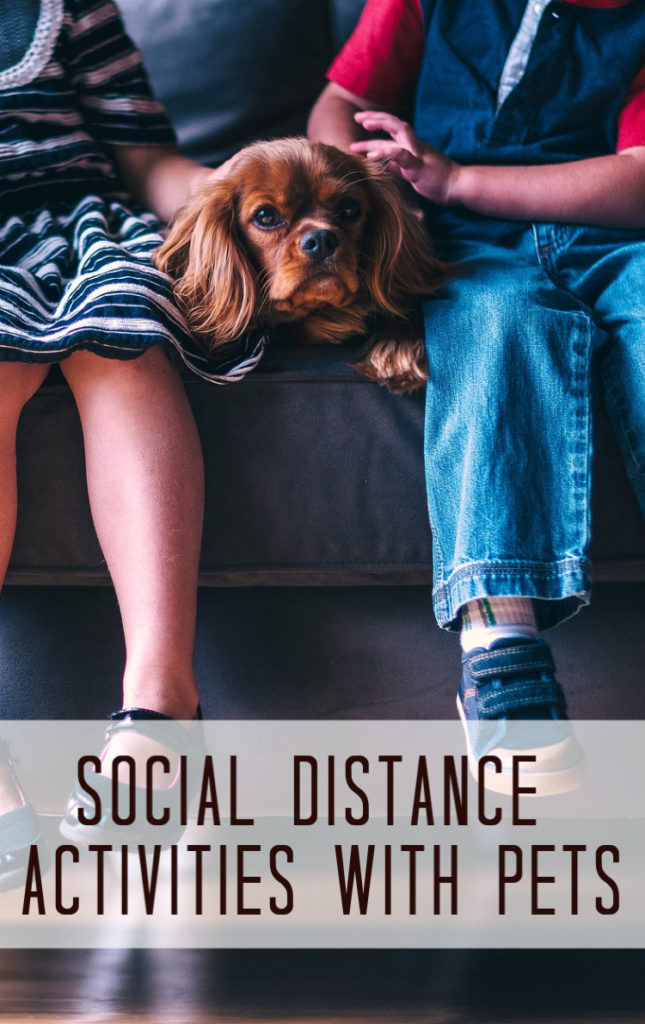 Pets bring so many benefits to a family, and it's a great time to capitalize on them in this season of change. Pets teach the true meaning of unconditional love, and they help family members become close as they share the responsibility of caring for them. Pets can be a great source of joy for families, and the companionship of a pet helps reduce anxiety, stress, and loneliness. Now more than ever, don't be afraid to hug your pet.
It's a great time to celebrate National Kids and Pets Day with these simple lessons from a fluffy dog named Grace:
1. A simple smile can make someone's day.
2. I can listen, even if my ears hurt.
3. When people are willing to help me, it's up to me to say "yes" and receive.
4. Being outside is one of life's simple pleasures.
5. Staying inside may not be my favorite thing, but I can find fun things to do.
Let's make the most of our time together with children and pets. This could be the start of something new! Who knows what else is possible and how much fun we can create?
About: Author and leadership consultant Katy McQuaid spent more than three decades in the CIA, including 12 years living abroad. Her work in communities all over the world and the endearing, unconditional love of her four-legged muse Grace inspired her to write the "Everybody Loves Grace" series of illustrated books. Parents, kids of all ages, executives, and organizational leaders hail the series as a beacon of hope and inspiration for anyone navigating change or challenging circumstances. Learn more at www.EverybodyLovesGrace.com.
You might also like: