Moms are teachers, healers, cooks, cleaners, and chauffeurs, and to celebrate all they are and do all day, every day is Mother's Day once a year.
Following is a compilation of trivia about moms and their day to help perfect that Mother's Day gift, card, or a website.
Mother's Day Trivia
The earliest Mother's Day party stretches back to ancient Greece, where the Greeks celebrated Rhea, the mother of the gods and goddesses.
Ancient Egyptians held celebrations every year to honor the goddess Isis, who was regarded as the mother of the pharaohs. Romans also paid tribute to Isis by celebrating for three days with singers, dancers, and musicians.
Mother's Day falls on the second Sunday in May in North America. In Ireland and the United Kingdom, the holiday is called Mothering Sunday, and it falls on the fourth Sunday of Lent, or three weeks before Easter Sunday.
Early Christians celebrated Mother's Day on the fourth Sunday of Lent to honor Mary, the mother of Christ.
The Bible credits Eve, mother of Cain and Abel, as "Mother of All the Living."
In 1872, Julia Ward Howe, who had written The Battle Hymn of the Republic, organized a day for moms dedicated to peace. She had reputedly even considered converting July 4 — America's Independence Day — into Mother's Day, to dedicate that day to peace.
Originally, Mother's Day was meant as a day of prayer and reflection by families, but when the holiday became more commercialized, that didn't sit well with Anna Jarvis, from Philadelphia, Pa. She had filed a lawsuit in an effort to stop this practice but failed.
In most languages, the word for mother begins with the letter M.
Most of South America celebrates Mother's Day on the second Sunday in May, but in Argentina, celebrations actually take place on the second Sunday in October. One reason for this is so the festivities can take place in the spring — as Argentina is in the southern hemisphere, its spring falls within October.
About 122.5 million people call their moms on Mother's Day, a survey by phone company AT&T suggested.
The wife of Russian Fedor Vassilyev is credited by the 1997 Guinness Book of Records as having given birth to the most children. She delivered 69 children, which included 16 pairs of twins, seven sets of triplets, and four sets of quadruplets.
Carnation is the flower associated with Mother's Day. Red carnations for moms who are still living, and white carnations for mothers that have passed away.
Mother's Day has its roots in ancient history, with celebrations back then honoring mothering goddesses. As time went on, the day took on religious significance by being celebrated around Easter, and with it, its commercialization began to increase. Not all countries celebrate Mother's Day on the same date, but nowadays it's common to bestow cards and gifts onto Moms, to show them that they're special.
Pin it for later: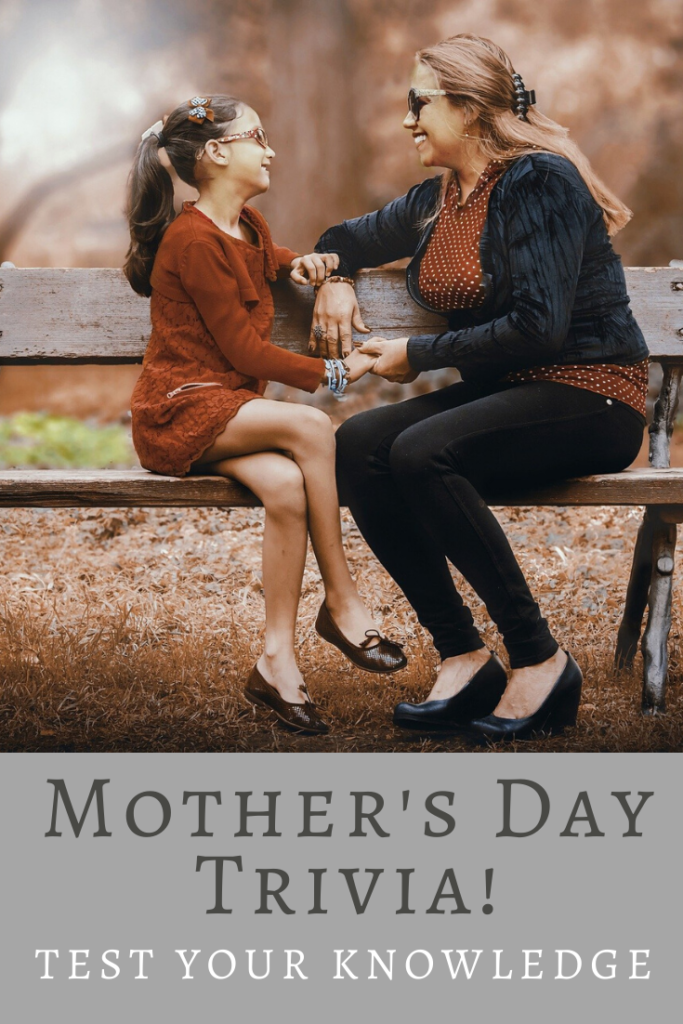 You might also like: