Mother's Day is coming up pretty quickly. My daughter is seven and at the age where she wants to give me gifts – personalized special gifts. So I thought a printable coupon book for Mother's Day was a timely printable to create. She is in first grade so I made these printable coupons with a manuscript box so my Princess can write whatever she'd love to write.
Great ideas for Mother's Day Coupons for Kids:
Hug
Kiss
Wipe All Counters
Uninterrupted Bath
Back Rub
Dishes
Vacuum
Hour of Quiet Time
Dusting
Breakfast in Bed
Car Wash
What other things would you love to get from the kids on Mother's Day?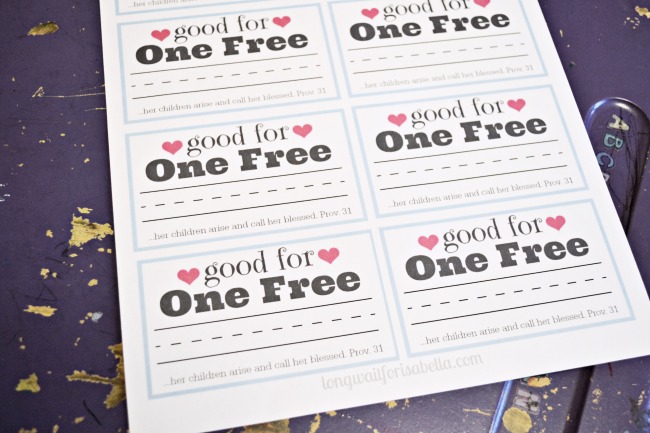 I printed these coupons on a heavier cardstock paper to give them a coupon feel. If you don't have white cardstock, then you are welcome to just use copy paper.
If you'd like to print this coupon book for mom here is the JPG image or if you prefer here is the PDF printable – Printable Coupons for Mother's Day. Open the JPG image below in a new tab to get the full size and print on letter sized paper.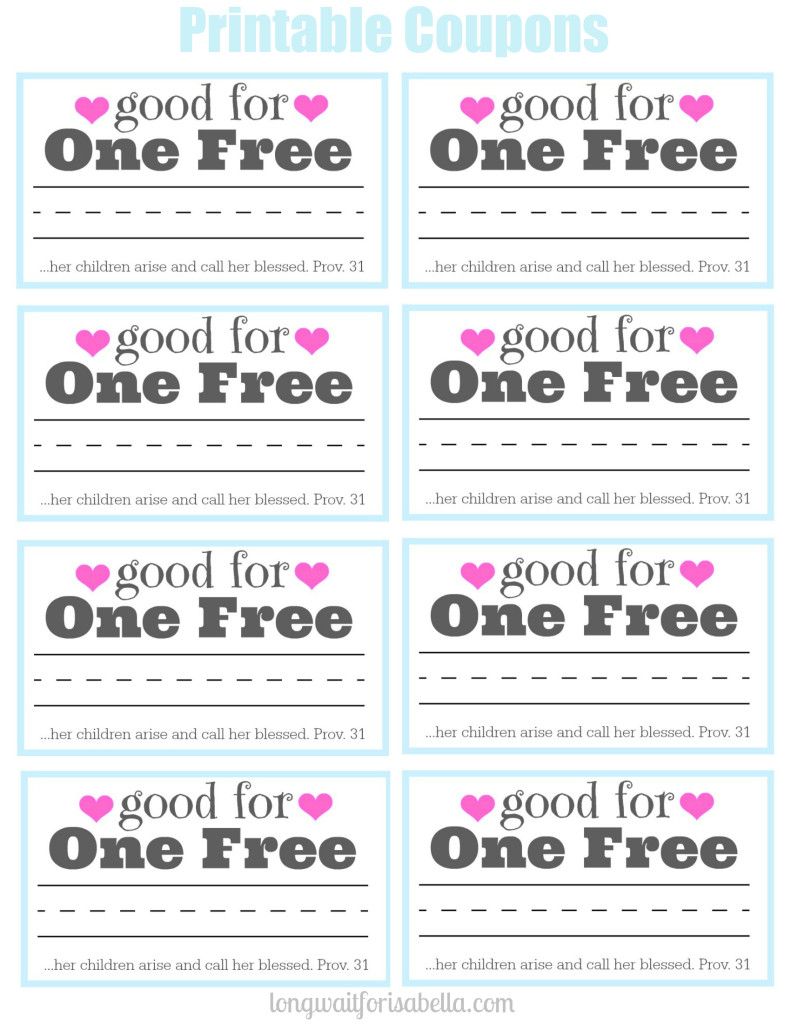 3 John 1:4 – I have no greater joy than to hear that my children walk in truth.
Pin it for later:
You might also like: