Our family does like to go camping. We have a small travel trailer and a small tent. We enjoy both. We've talked about a small camping adventure for Spring Break now that our travel plans to Las Vegas have been cancelled (thanks COVID-19). To get into the camping spirit and to use up some healthy ingredients, how about a fun recipe: Trail Mix Cookies.
Trail Mix Cookies
You don't need to many ingredients for these fun cookies. In fact, most of the things will be around the house and in the pantry. Think of them as a simple oatmeal cookie with your favorite trail mix inside. What kind of trail mix do you like? I like those indulgent ones with fun fruits and lots of chocolate inside.
Trail Mix Cookies Ingredients
¾ C unsalted butter, softened
½ C light brown sugar
¼ C honey
1 large egg
1 tsp pure vanilla extract
1 ½ C old fashioned rolled oats
¾ C flour
½ tsp baking powder
½ tsp kosher salt
½ tsp ground cinnamon
1 ½ C your favorite trail mix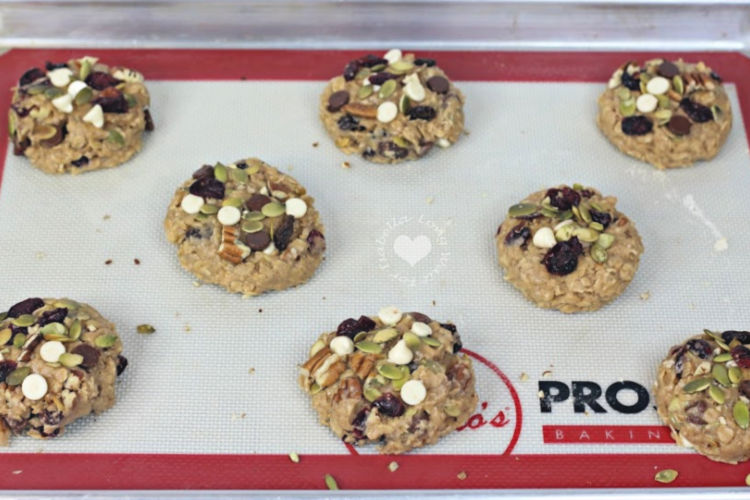 Trail Mix Cookies Directions
Preheat oven to 350 degrees and line two cookie sheets with parchment paper.
Using a standing mixer, beat together the butter, brown sugar and honey until smooth and creamy.
Beat in the egg and vanilla until combined.
Using a large bowl, whisk together the oats, flour, baking powder, salt and cinnamon until combined.
Gradually add the dry ingredients into the wet until combined.
Mix in 1 C of the trail mix into the dough.
Using a medium ice cream scooper, scoop out some dough and place onto the cookie sheet.
Place dough mounds about 2 inches apart on the cookie sheet.
Press a bit of the trail mix into the top of the cookie.
Bake the cookies in the oven for 10-12 minutes or until edges are lightly browned.
Allow to cool before moving and baking the rest of the dough.
Enjoy!
Pin it for later: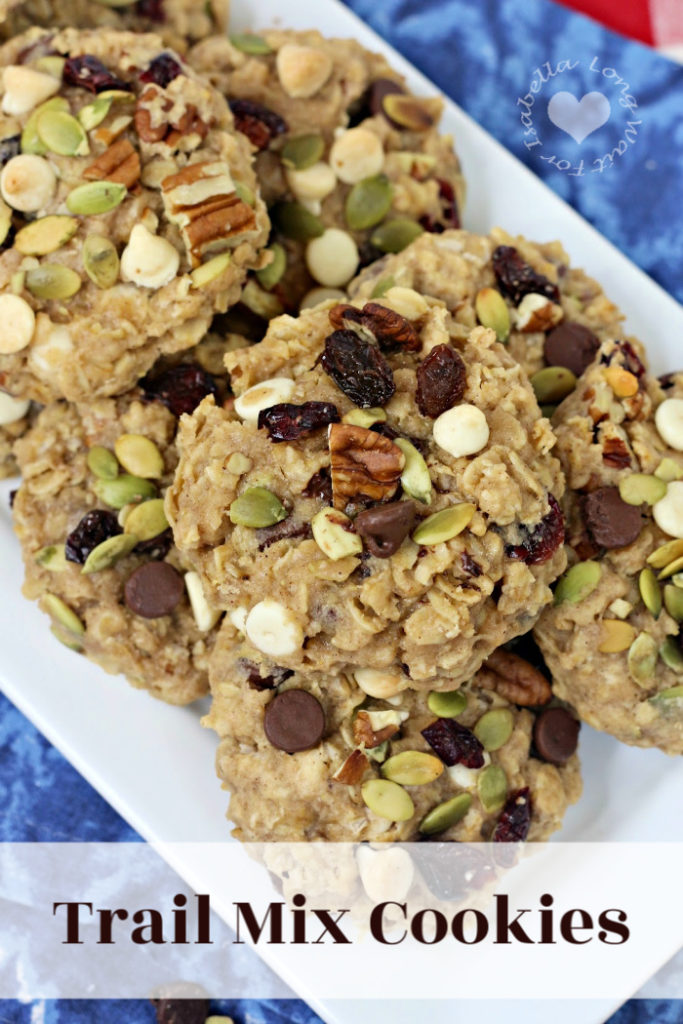 You might also like: