We have two big family travel trips planned this year. In April, we'll be flying to Hawaii, for a Spring multi-generational family travel vacation. In July, we'll take a road trip from Seattle to San Diego for our annual family reunion at the Lawrence Welk Resort.
When we're traveling, I pack a lot of great things for my kids. They each get a back pack, packed full, of items to keep them occupied. We include lots of snacks, water bottles, electronic game players, and tablets. But, we also include a lot of fun games and activities. In our home, this bag has been collectively referred to as their "bag of fun".  My Tween daughter is usually responsible for packing her own "bag of fun", but on bigger trips I definitely help her.
Busy Bag Ideas for Family Travel
Here are five products we currently have in the kids' bags. We own these and LOVE them. Great busy bag ideas are essential for our family travel.
What are your travel essentials?
Playfoam Go!
One of Educational Insights hottest sellers is now available on the go! The Playfoam® GO! portable carrying case includes eight cool Playfoam colors, each kept neat and tidy in their own compartment. There's even a ninth bonus compartment for mixing Playfoam colors!
My daughter (9) and son (4) both equally love this. A safe & non-toxic product that appeals to both of my kids is important. What I really love about this is it's not quite so messy as other brands. It doesn't dry out, and it won't stick to my carpet. That's very important!
Connect with Educational Insights: Facebook, Twitter, and Instagram.
[amazon_link asins='B00ATWSQR8,B00ATWSRG8,B00I0D3RE0,B00B1Z6EPS,B004ALKLR2′ template='ProductCarousel' store='wpplugin01-20′ marketplace='US' link_id='15a8c674-0844-11e7-badc-8d0341d710d6′]
Game of Skill: Mini Monster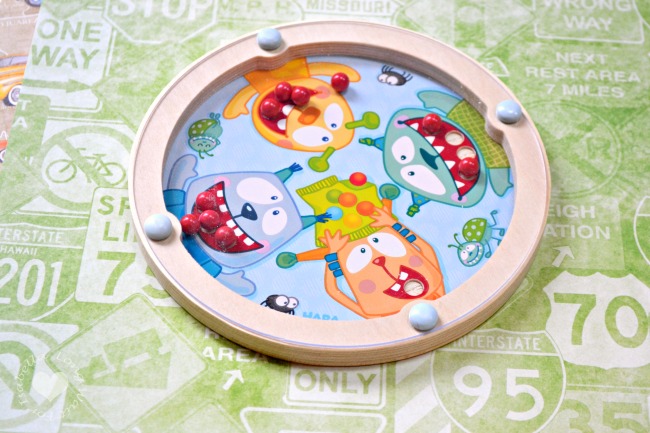 The little mini monsters are famished! Who can 'feed' all the colorful beads to the monsters? You will need concentration, dexterity and patience to play this Game of Skill Mini Monster game from HABA. Made of lime plywood and plastic.
This little game is great for travel. My son and daughter also both love trying this. It's a competition who can get all 10 balls into their slots. Even I've tried to beat my 9 year old.
Connect with HABA: Facebook, Twitter, Instagram.
[amazon_link asins='B00J2WA0TI,B001IM4CSU,B018IHZTW0,B018IHZRDQ,B0169SG5Z0′ template='ProductCarousel' store='wpplugin01-20′ marketplace='US' link_id='27831693-0844-11e7-8f97-7b7c3247b7e6′]
Marvel Dot-to-Dot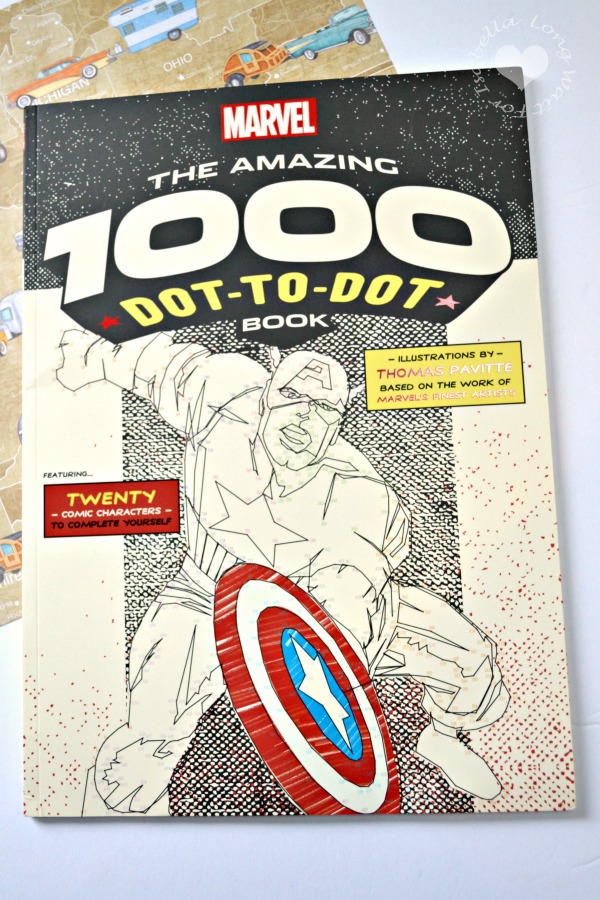 Your favorite Marvel superheroes are presented in 20 dot–to–dot puzzles and a 19" x 14" wall poster that are amazing enough to display! More sophisticated than the one-dimensional dot–to-dots you knew as a child, these puzzles take about 30 minutes to complete. Expressive line work builds as you join the dots, and each page is easily removed when you're finished. Who will be revealed next? Get your pencil ready to connect!
This dot-to-dot activity book is for my Tween, not my preschooler, but it really can keep her busy and entertained for long periods of time in the mini-van and on the airplane.
Buy The Amazing Dot-to-Dot book here.
On the Go Scratch Art Color Reveal
Melissa and Doug has great on-the-go products. We've purchased many for our busy bags over the years. I recently bought this vehicle one on clearance at our local Target. Simply scratch away the coating to uncover colorful pictures. There are 12 color-reveal scenes with cars, trucks, trains, and more! The included stylus stores in a tray in the cover. It's great for fine motor skills, hand-eye coordination, and creativity.
Buy Scratch Art Color Reveal here. 
Color Wonder Coloring Pad and Markers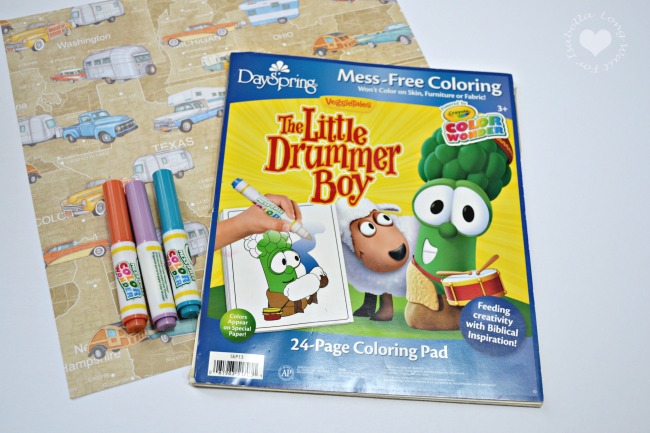 Mess free color Wonder complete coloring solution. Complete coloring solution includes coloring pad & markers. These pens only work on the special paper ==> it's like magic. It's essential for us. We have many different coloring pads and pens for the kids to use.
[amazon_link asins='B017DPVX3W,B000KJBFC8,B00JS7XYWW,B008K0TOOU,B00R4ZCLGA' template='ProductCarousel' store='wpplugin01-20′ marketplace='US' link_id='54ed9cbd-0830-11e7-a60e-43eb08696724′]
Pin it for later:
You might also like: