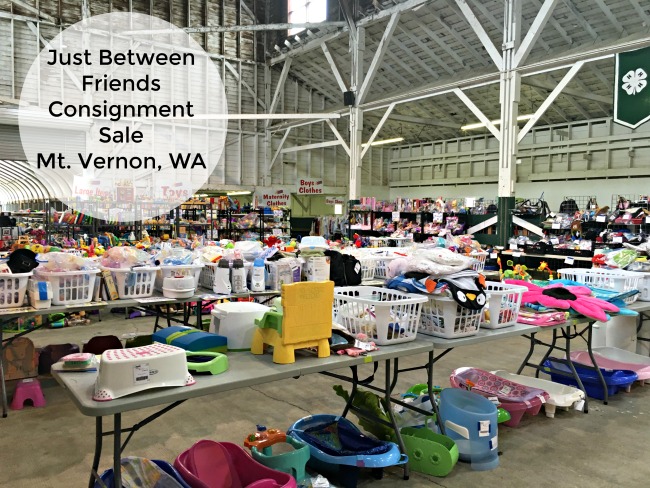 It's hard to believe we're into the Fall season! There are many things I love about Fall, including leggings, boots, sweaters, pumpkin everything, and changing leaves; I also love kids consignment sale season. I look forward to the Fall Just Between Friends Mount Vernon consignment sale every year. It is such an amazing sale!
What do you look for first when shopping for kids consignment?
I always head to the girl's clothing section. My son gets great hand me downs from my sister-in-law (she has three boys) so he's usually set on clothing. Since my daughter wears uniforms at her school, I am always looking for church clothes, play clothes and coats for her.
Look at this Seattle Seahawks sweatshirt and sweatpants set I found for her. It was only $10!
I also found clothes for church for Isabella:
Black Pea Coat $12
Dress $5
Shopping Tip –> When I shop this consignment sale, I grab everything that catches my eye then go through it once more to see what we really  need. I put the things back that I know we don't need. In fact, I put back a North Face sweatshirt for both of my kids because we have so many sweatshirts already. They were both under $10 too! Great deals can be found at this huge consignment sale.
I also found a Thomas the Train track set and two American Girl book series for a great price. Those are getting put away for Christmas. My kids don't mind used items in great condition that are wrapped up for Christmas. And I love saving on expensive toys and books.
Shopping Tip –> I like to use the provided IKEA bags to shop this sale instead of a shopping cart. The bag might get heavy but I can navigate around the entire sale very easily with a bag. I set it down as I am shopping so my shoulder can get a rest.
Just Between Friends Kids Consignment Sale Details:
Friday, September 30th: Opening Day
9am-8pm – $2 at the door, waived by preregistering for a free admission pass.
All admission collected will be donated to the Cure Sanfilippo Foundation.
Saturday, October 1st: Shopping Day & 1/2 Price Presale
9am-5pm – FREE admission
5:30pm-7pm – $5 Half/ Price Presale
Sunday, October 2nd: Half-Price Day
8am-1pm – FREE admission
All items without a star on their tag will be discounted by 50% on Sunday, 10/2
The Skagit County Fairgrounds Pavilion (Big Red Barn) is conveniently located off of the I-5 at 1410 Virginia Street, Mt. Vernon, WA 98273.
Pin it for later: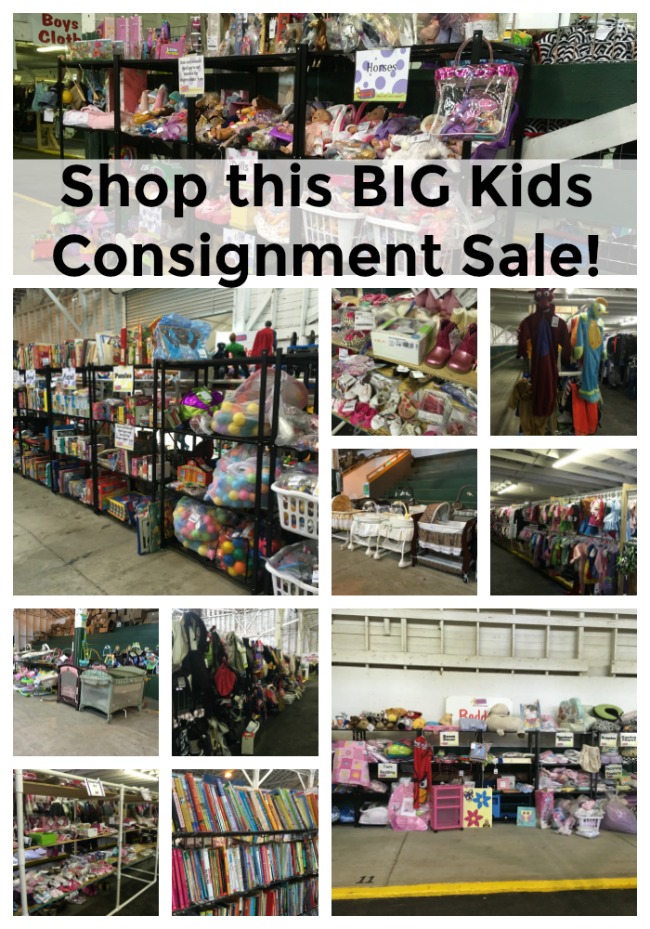 About Just Between Friends
JBF consignment sales happen twice a year all around the country and carry a range of clothing and products that are perfect for your family. You can even find baby gear and maternity clothing. Products are for sale from the newborn stage all the way through teens!
Each sale can have hundreds of consignors ­ that's a huge pool of items to draw from!
You can expect to save 50­ to 90% off of retail prices
Volunteers inspect each of the items before they go on the sales floor ensuring there are no stains, holes, missing pieces and also if there is a safety recall
If you are a volunteer or consignor you get special perks such as early access to the sales floor or a higher per
centage of return for your consigned items!
Each sale is franchised and locally owned, so the money you spend is returning to your community. Local vendors are also featured at each sale and you can support local businesses by checking them out
too!
Get 50% off on the final day of the sale!
Be green by buying used clothes, toys and gear that are in great condition ­ all they're missing is that silly price tag.
Don't you want to shop your local Just Between Friends consignment sale?
Connect with JBF 
Facebook | Twitter | Pinterest | YouTube | Instagram
Disclosure: This is a sponsored post. But, my love for JBF is all my own!