We have a few trips planned this year with our kids. As they are getting older, my Little Man is almost three, traveling is getting a little easier for us. Now that my Princess is in school, we can't up and leave as easily as we did before when she was homeschooled. So this summer we have three trips already planned to San Diego, California, Eastern Washington and Lincoln City, Oregon. It looks like we will be adding Tofino, British Columbia to our summer travel list as well.
With our family travel this summer, I love getting new products and ideas to make travel time easier and fun for the kids. I wanted to share with you great ideas and products that can help you with your family travel this year too.
First, this is not a new one to me, but the way it is packaged? Genius! My daughter and I have found one more thing to bond over and get excited about. Where's Waldo? The Totally Essential Travel Collection is a compact compilation featuring all seven of Waldo's renowned excursions:
Where's Waldo?
Where's Waldo Now?
Where's Waldo? The Fantastic Journey
Where's Waldo? The Wonder Book
Where's Waldo? In Hollywood
Where's Waldo? The Great Picture Hunt!
Where's Waldo? The Incredible Paper Chase
My daughter has already added this book to her church busy bag. She loves it! We've had adults and kids at church get involved in finding Waldo as well. The pictures are a lot smaller, the writing is small as well. But both of our eyes are still great — we can find Waldo, friends, and objects just as easily as in the bigger books. Seriously, this book is so awesome. And the price? You can't beat it.
Amazing Family Travel Resources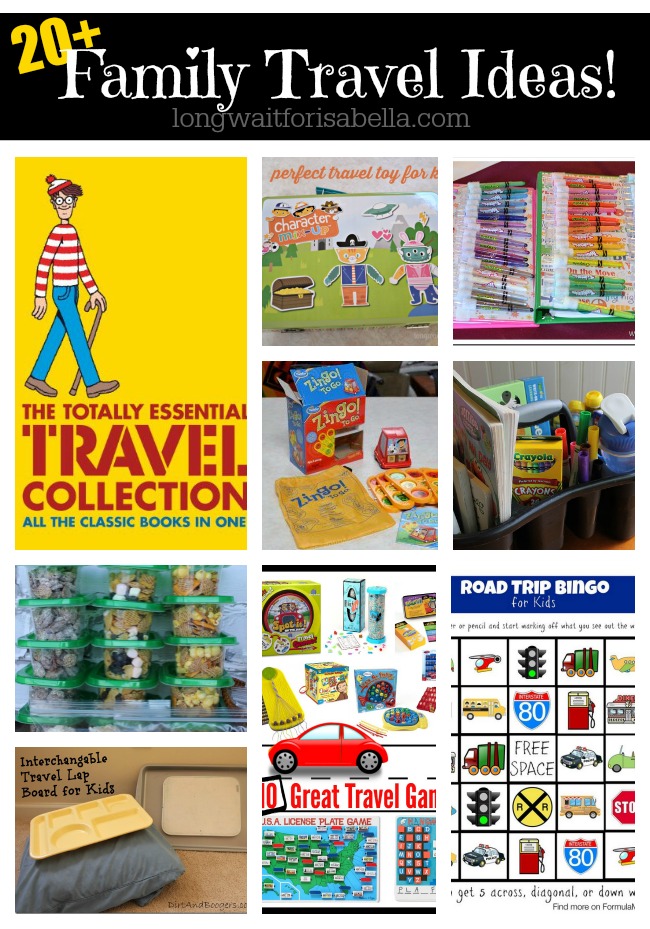 Besides the Where's Waldo? The Totally Essential Travel Collection, here are more great family travel resources for you:
What are your best family travel tips?
You're in luck too! Three (3)  lucky Long Wait For Isabella readers will win a copy of Where's Waldo: The Totally Essential Travel Collection courtesy of Candlewick Press. Enter the Rafflecopter form below for  your chance to win. Open to US residents 18+.
Disclosure: I was sent the above book for review. No other compensation was given. All opinions are mine alone.