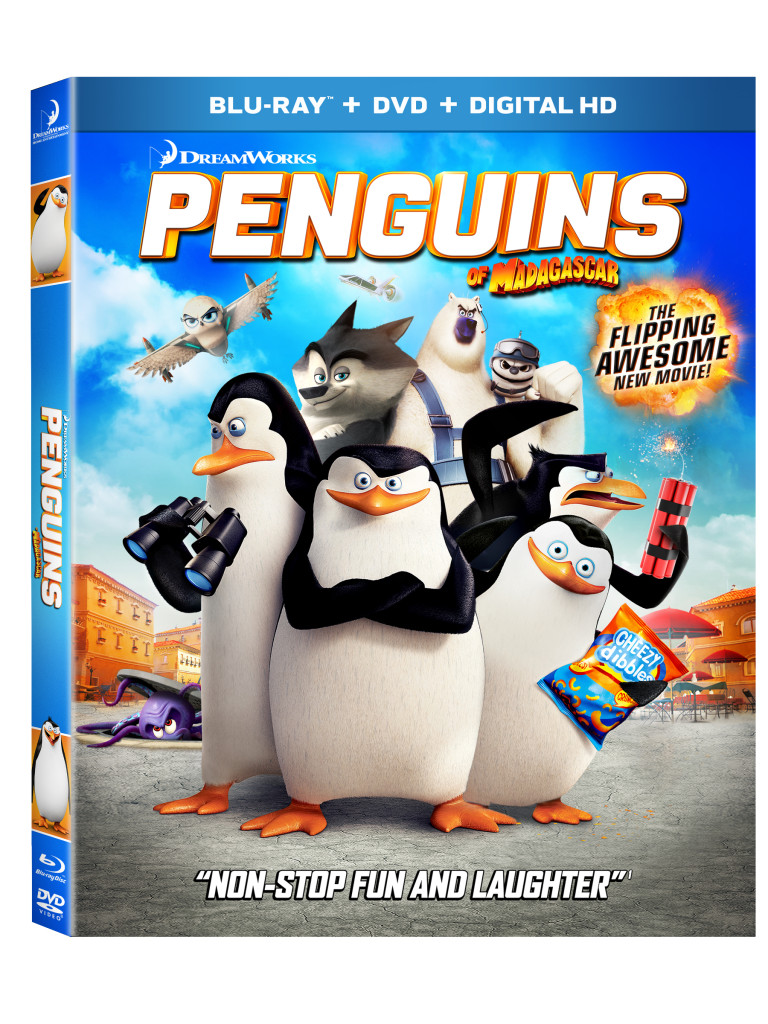 This summer our family went to our local drive-in theater to watch Penguins of Madagascar. Honestly, my favorite characters in the popular Madagascar movie are King Julien and his lemurs. But my husband and kids love the Penguins.
The movie was funny and the kids loved it. This movie features your favorite super-spies—Skipper, Kowalski, Rico and Private. They join forces with the elite North Wind team to save the world. Introduce the Penguin family to your family on March 17 when Twentieth Century Fox Home Entertainment releases DreamWorks' PENGUINS OF MADAGASCAR on Blu-ray™ and DVD.
[Tweet "Get 2 Penguin toys with the PENGUINS OF MADAGASCAR Easter pack on March 17 making it the perfect gift for Easter baskets."]
DreamWorks Animation's PENGUINS OF MADAGASCAR Blu-ray™ include these special features:
1. Top Secret Guide to Becoming an Elite Agent – Contrary to popular belief, there's much more to becoming an elite agent than having a bunch of cool toys…do you have what it takes?
2. "He is Dave" Music Video – You can run, maybe even swim, but you can't hide from Dave, the octo-armed and dangerous "creep of the deep" from Penguins of Madagascar!
3. Flipper Slap Shake Waddle and Roll – Grab your accordion, flap your flippers, do the dance and join the fun. But don't worry if you don't get it right…just wing it!
4. "Celebrate" Music Video by Pitbull – Get ready to celebrate watching music sensation Pitbull perform in this webbed foot-tapping music video, featuring scenes from the movie!
5. Do The Penguin Shake with tWitch – Practice your best penguin moves and join hip-hop dance star tWitch for a fun-filled lesson on how to do the Penguin Shake dance!
6. Deleted Scene – Direct from the top secret editing vault (even we don't know where it is), watch a classified deleted scene you couldn't see in theaters!
7. Madagascar Mash Up – Skipper, Kowalski, Rico and Private aren't new to the spy game…here's a crazy compilation of mission madness from the Madagascar films!
8. Global Flight Plan – Set a course for fun and adventure as you trace the Penguins' path around the world, starting with the flipping frozen tundra of Antarctica!
9. Cheezy Dibbles Ad – Do yourself a flavor and don't miss this hilarious commercial for the world's best and most cheesiest orange-colored delicacy. Dibble me!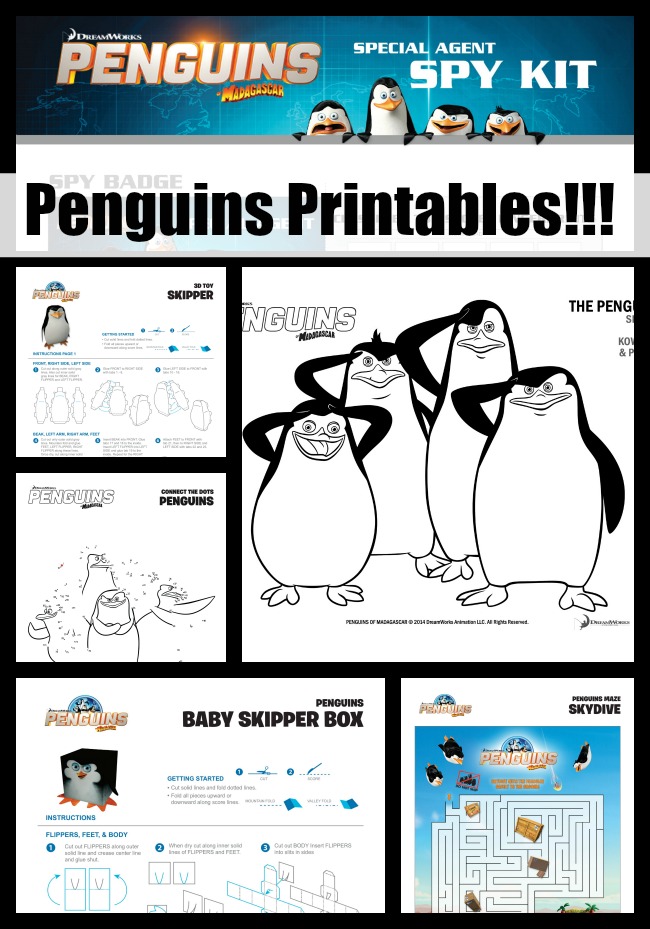 Get the following free Penguins of Madacascar printables:
Buy Penguins of Madagascar
You can pre-order this family friendly fun movie on Amazon.com today!
Win Penguins of Madagascar
One lucky Long Wait For Isabella reader will win their own copy of this fun movie on Blu-ray combo pack. Simply enter the Rafflecopter form below for your chance to win. Open to US and CAN residents 18+.
Disclosure: I am FHEInsider. This is a sponsored post. All opinions are mine.