This month, I've started adding Christian films to my Netflix queue. I was honestly surprised by how many Christian movies are available on Netflix. I'm excited to have a queue full again with movies that I feel are uplifting and encouraging.
What is currently in your Netflix queue?
16 Best Christian Films on Netflix
Netflix movies change each month – so if a Christian movie is no longer available, visit the Faith & Spirituality Genre on Netflix – you're sure to find something new!
Have you seen a great faith-based movie recently? If so, share the title below. I am always looking for great recommendations.
Finally, brothers, whatever is true, whatever is honorable, whatever is just, whatever is pure, whatever is lovely, whatever is commendable, if there is any excellence, if there is anything worthy of praise, think about these things. Philippians 4: 8
Do you watch Christian films online?
Connect with Netflix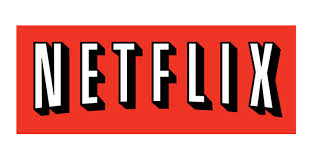 Disclosure: I am a Netflix Stream Team member. This is a sponsored post. All opinions are mine alone.
You might also like: