Check out Vegetarian Breakfast Ideas for Dinner

by LaVonne Long at Foodie.com
Does your family like to eat breakfast for dinner? In our home, we love breakfast for dinner. Sometimes we'll make breakfast burritos, an omelet, pancakes, or a breakfast bake. In fact, growing up I remember when it was my dad's turn to make dinner. He always made my sister and I an egg, steak and cheese omelet.
In tenth grade I became a vegetarian. Well, except for fish. Growing up on the Puget Sound in a Native American fishing village, salmon was a pretty big staple food in our home. So yes, I still eat fish but other than a smoked salmon eggs benedict, all our breakfast recipes are vegetarian. I have collected 20 great vegetarian breakfast for dinner recipe ideas. You can see them all in the Foodie.com widget above.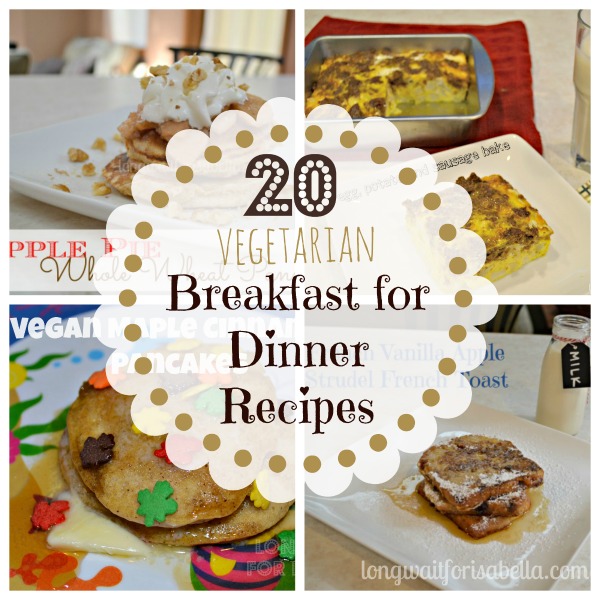 The recipes include four of my own:
What is your favorite breakfast for dinner recipe?
Disclosure: This is a sponsored post. All opinions are mine alone.