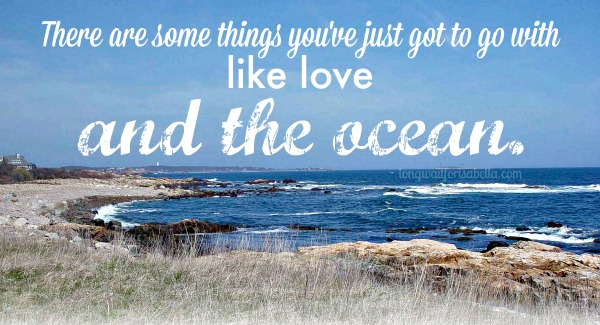 I am a West coast girl and when the sun is out and warm, there's nothing better than a relaxing yet fun day at the beach. You get suntanned cheeks and ocean hair and there is hardly a better feeling. Did you know you can have that ocean hair any time with a simple DIY natura ocean hair spray?
Ocean Hair Spray
Use this ocean-in-a-bottle spray for gorgeous beach hair. Salt water provides texture and coconut oil provides moisture and nourishment for dry hair.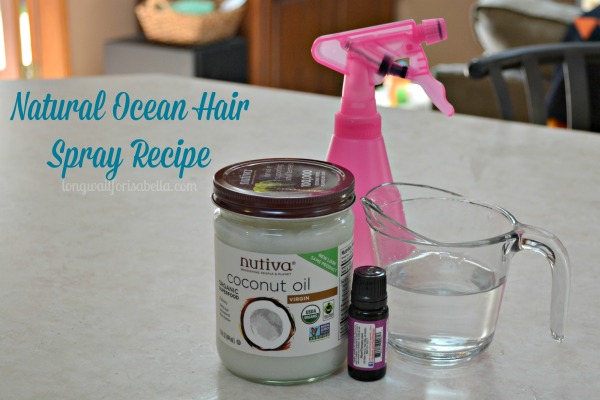 Ingredients:
Directions:
1. Put coconut oil in an 8 oz canning jar and place in a pan filled with several inches of water. Melt the coconut oil over low heat.
2. Meanwhile, fill an 8 oz spray bottle about ¾ full with warm, purified water and add the sea salt. Stir until the sea salt is dissolve in the water.
3. Use a funnel to add the coconut oil and essential oil to the spray bottle.
4. Shake the bottle to incorporate. Then fill to the top with purified water.
Yields 8 oz. Sometimes the oil solidifies. If this happens, run the bottle under hot water and it will melt. Shake the product and it's ready to use.
To use: Shake the bottle and spray 2-5 pumps on damp hair. Try different amounts to see what works best for your hair.
*About Essential Oils:
• Essential oils are powerful. Be careful not to use more than called for as doing so can cause irritation to sensitive skin.
• Essential oils often have a specific purpose. Different scents can be soothing, invigorating or calming. If you wish, you can substitute different oils in these recipes to achieve a particular effect.
• You can find essential oils online or at natural foods stores.
Tips & Tricks:
• Coconut oil melts at warm temperatures; we recommend that you do not place these products in direct sunlight or leave them in your car.
• If you enjoy the scent of coconut, we suggest you use Nutiva Organic Virgin coconut oil. If you want the nourishing benefits of coconut oil without the coconut scent, use Nutiva Organic Refined coconut oil.
Connect with Nutiva
Facebook // Twitter // Pinterest // Google+ // Instagram
Win Nutiva
One lucky Long Wait For Isabella reader will win their own jar of Nutiva Organic Virgin Coconut Oil. Simply enter the Rafflecopter form below with your Facebook account or email address for your chance to win. This giveaway is open to US residents 18+.
Good Luck!
Disclosure: Nutiva sent me products for review. No other compensation was provided.