I have been doing great on this healthy journey. Not perfect, but honestly great. The past couple weeks have been a journey of self-reflection on why I am overeating (stress mainly and to feel joy secondary) but it has also been a re-start on habits that I had previously done. Good habits.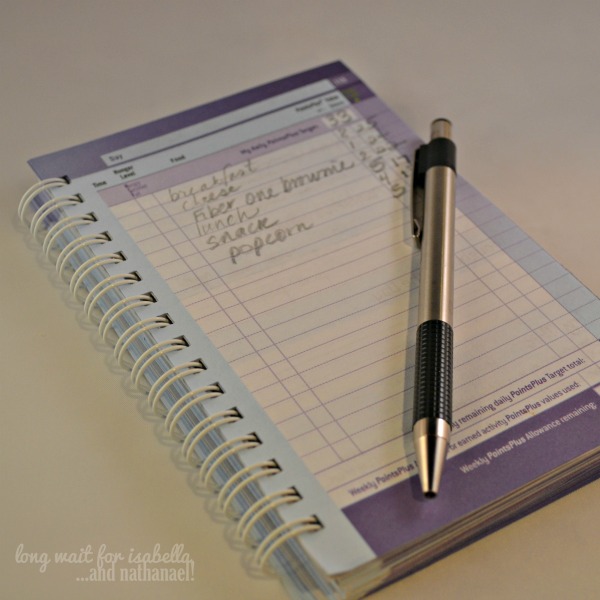 I love Weight Watchers. I have blogged about my journey with Weight Watchers many times. I love it because it is simple and I get to eat the foods I like. But more than that, it teaches me to eat exactly the amount I need and no more. But, it gives me wiggle room every week to splurge. And you all should know by now, I love food, and I love to splurge. 
Moderation is the key!
This past week I started the Weight Watchers Simple Start program and I couldn't be happier. 'Cause honestly, I don't get to go to the gym as often as I like but when I commit to eating healthy and stay generally active my pants just fit better. Really. This morning I looked down at my tummy (post-two kids) and it was almost flat. Do you know how happy that makes me? I don't own a scale. I don't want one. I judge my weight based on the fit of my clothing. My goal? Getting back into my skinny jeans. I am only one size away now, and I know I can get there. It really is just one day at a time.
So how am I rewarding myself after a great week of staying on track?
Meet my friend, bite sized caramels!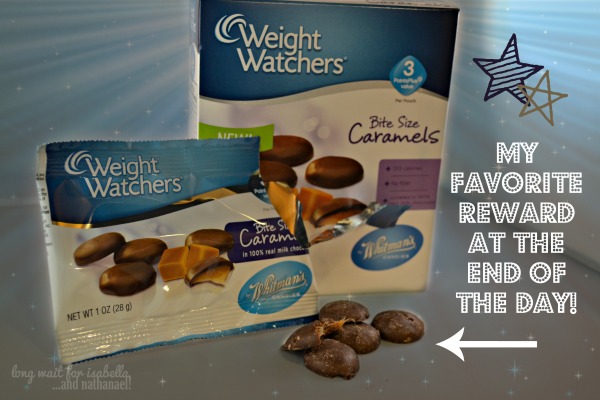 At only 3 Weight Watchers plus points these are so good and just the right amount of chocolate and caramel to satisfy my big sweet tooth.
What do you do to reward yourself after a job well done?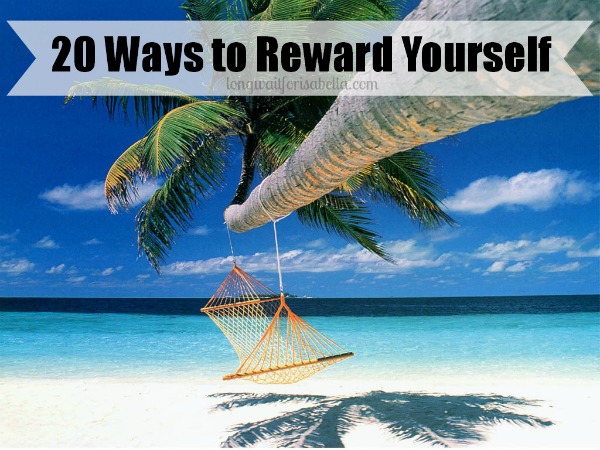 If you haven't rewarded yourself lately here are twenty great ideas:
Watch a Movie
Bubble Bath
Go to the Beach
Spend the Day with a Friend or Family Member
Get a Massage
Buy New Shoes
Get a Mani-Pedi
Attend a Concert
Buy a New Workout Outfit
Take a Nap
Buy a New Music Album
Visit a Museum
Go Swimming
Dinner at a Nice Restaurant
Buy New Makeup
Buy a New Book
Get a Haircut
Get a Drink at Starbucks
Buy New Perfume
Get a Spray Tan
Disclosure: I was given a free one-month subscription to try the new Simple Start plan and write about my experience. Though I was compensated for my time and commitment, all views, positive and negative are my own.