In January, my Princess made a toilet paper craft at church – a butterfly that you could place a secret message in. She wanted to make it again for our craft time this last week. So we decided to turn it into a handprint butterfly craft.
We have been saving our empty toilet paper rolls for craft time. I pulled out her construction paper, tape, glue scissors and markers and we made a simple handprint craft.
She carefully rolled her black construction paper around the toilet paper roll and neatly trimmed the edges. I was really impressed. I knew she was a bit of a perfectionist already, but her ability to get it "just right" still astounded me.
It was her idea to add the pipe cleaner and cotton puffs as well.
Now that she is 5 there a a good handful of words she can now spell. It is cute to see her still occasionally writing her Rs goofy. She loves using many pens to make a card beautiful.
Once the "secret message" is finished, you roll the paper in it and "hide" it inside the butterfly's body.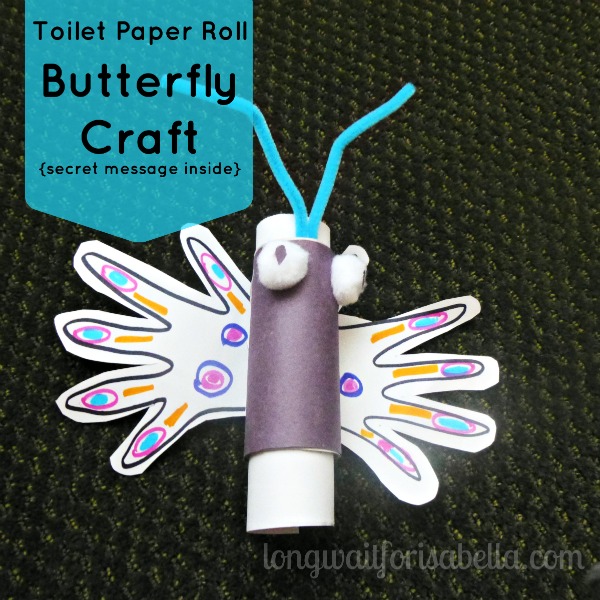 It turned out so cute. We had fun making this together. She wants to make more toilet paper crafts now. (Off to Pinterest we go for some good ideas!)
If you like this craft you might also like our Handprint Flower Pot which would also make a cute Mother's Day card: