Please follow and like us: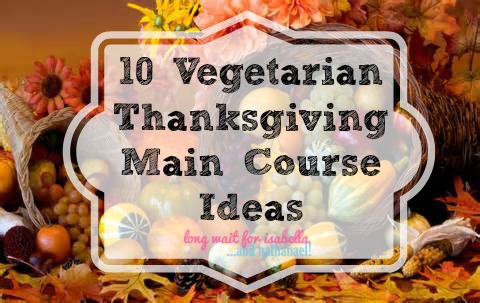 If you celebrate Thanksgiving in our family you will find two meals at each family Thanksgiving dinner. We have our main traditional meal available for our large extended family. You know – turkey, stuffing, potatoes and gravy and so on. But, we also have a vegetarian meal. Each year, I make a Tofurky, vegetarian stuffing, and a vegetarian gravy. This year, my  mother is hosting Thanksgiving dinner and she has asked me to bring the Tofurky. It has become our go-to vegetarian Thanksgiving main course.
While perusing the web for other vegetarian Thanksgiving main course recipes, I got excited. I just kept pinning more and more and recipes. If you want to check out my Thanksgiving board on Pinterest please feel free.
5 Vegetarian Thanksgiving Recipes
How about a few more?
What is on the menu at your Thanksgiving dinner this year?
Please follow and like us: