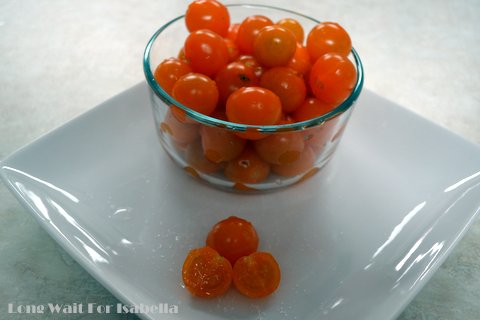 I bought three garden tomato plants at Costco this year. Reminder to self:
don't buy tomato plants any more!
With our busy schedule and uncertain summer sunshine we don't need to be growing our own tomatoes. For the price I paid on the plants, I could have bought tomatoes at the local organic farm 2 miles down the road.
The only tomatoes that are growing well seem to be these little guys:
I do admit – they are quite tasty. I will have to post my favorite simple pesto recipe with fresh tomatoes soon!
Did you grow garden tomatoes this summer?
What else did you grow?