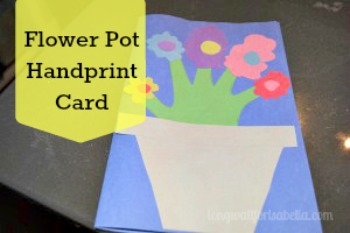 I showed my Princess the Mother's Day  preschool card ideas I found online. After checking them all out, she choose to make the hand print flower pot card.  It was  fun and easy craft for us to work on together.  We like to do hand print crafts and I love when I don't need any fancy craft supplies. (I like to keep it simple.)
What you need:
Construction paper
Scissors
Glue
Pencil
I outlined my Princess' hand and let her cut it out. I then drew a flower pot for her to cut out. Once I showed her how to draw the flower she took over and drew all the other four flowers. Once glued all together on a card, I think it turned out great. She loved doing it too.
Inside the card, she is going to write a short note. I wrote down what she wanted to say and she copied it. Very cute. But you can also print out an inspirational quote on cardstock and have your child cut that out and glue it inside as well.
Don't forget to check out our other handprint craft too!
I am just curious, what are all of you hoping to get for Mother's Day?
If you like this post then you might enjoy: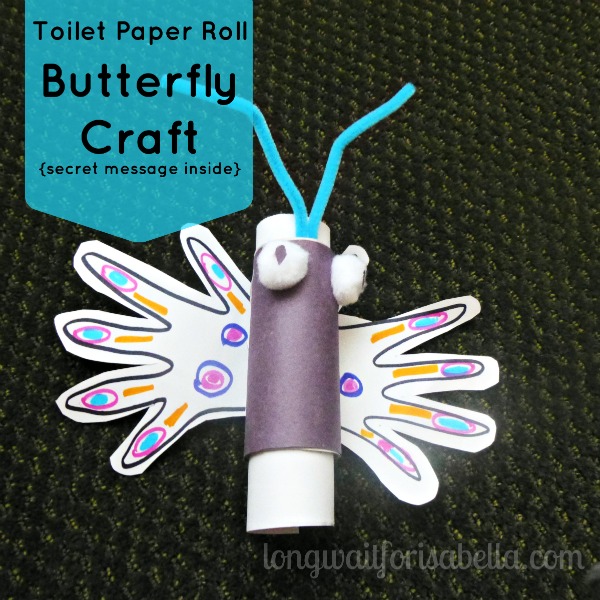 Toilet Paper Butterfly with Secret Message would make a cute Mother's Day card!