This is a sponsored post but all opinions are mine alone.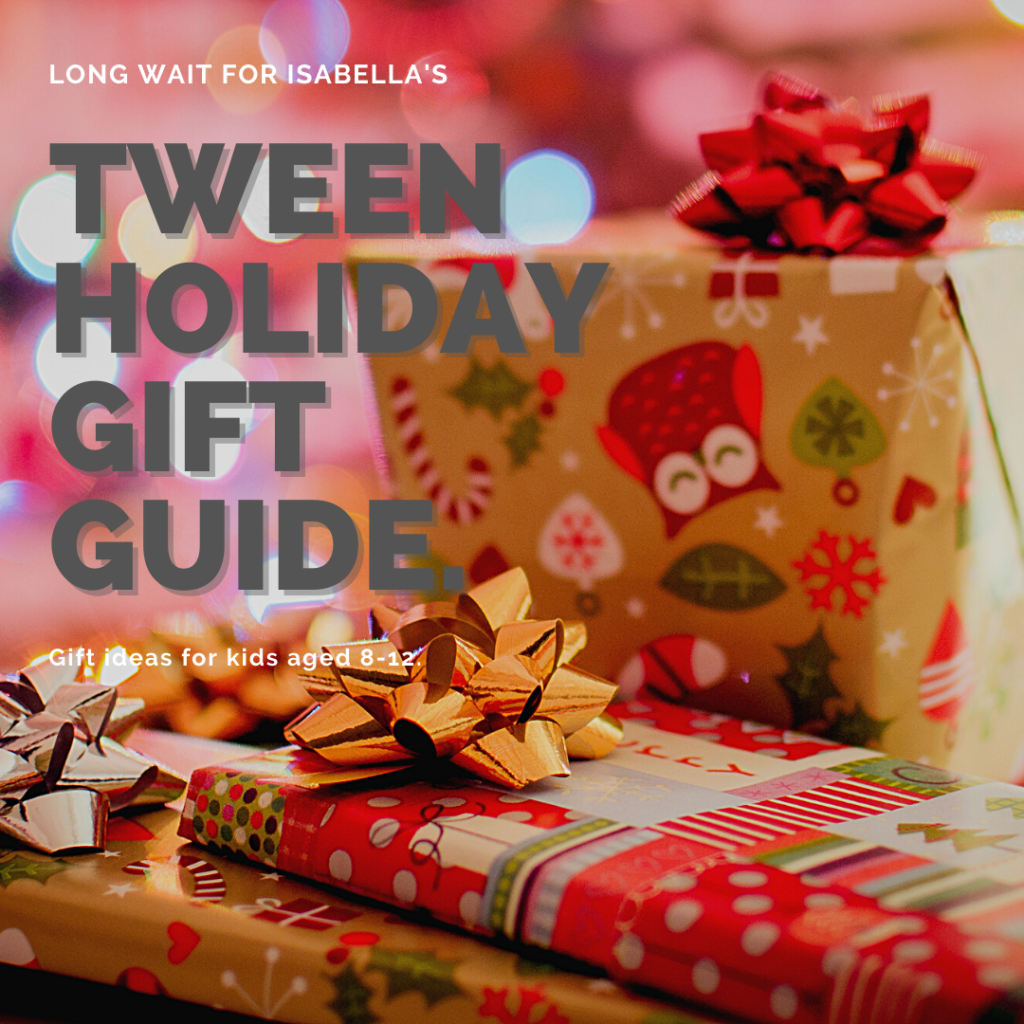 As kids get older, buying them gifts tends to get more difficult. Now that I have an 8 year old and a 12 year old, I am always looking for great gift ideas for Tweens. (Parenting tweens is kind of hard, isn't it?)
Tween Holiday Gift Guide
Nintendo Switch
This Nintendo Switch system is designed to fit your life, transforming from home console to portable system in a snap. Play the games you want, wherever you are, however you like.
Animal Crossing: New Horizons
With Animal Crossing: New Horizons, build your community from scratch on a deserted island brimming with possibility. Create your personal getaway and customize your character, home, decorations, and even the landscape itself. Collect materials to construct everything from furniture to tools! (See our full review here.)
Marvel Villianous
Villainous Game System – In this asymmetric card game, each player takes the role of one of five Marvel Villains: Thanos, Hela, Ultron, Taskmaster, or Killmonger! Each Villain has their own powers and goals. Face off against Earth's Mightiest Heroes from a shared Fate deck: Iron Man, Thor, The Hulk, Black Widow, Black Panther, Captain America, and more!
Perfect for Families and Marvel Fans – Whether you're playing with a group of Marvel fans, classic board gamers, or your family, Marvel Villainous: Infinite Power is perfect for any game night occasion and makes a great gift for Marvel fans!
Great Replay Value – Adjust the difficulty of the game to your preference! Marvel Villainous: Infinite Power supports 2 to 4 players ages 12 and up, and takes 40-80 minutes to play.
LEGO Trolls World Tour Pop Village
See imaginations grow with this action-packed tree house playset inspired by the Trolls World Tour movie!
Beautiful World Coloring Bible for Girls
Created especially for girls ages 8 to 12, this beautiful Bible, sticker sheets and coloring pencil set provides the tools for young artists to express themselves.
Girls will get creative through coloring and journaling in the NIV Beautiful Word™ Coloring Bible for Girls. Included are pencils to color, blend and shade the detailed line art surrounding hundreds of inspiring verses. This Bible gift set is perfect for the special young girl in your life and will become a cherished keepsake full of personalized creative expressions of faith.
LOOTCRATE
LOOTCRATE offers a curated collection of awesome items from the best pop culture franchises, delivered to your door every month. Check out what came in Nate's LOOTCRATE on our Instagram Highlights.
nugg Face Mask
SERIOUSLY CUTE, SERIOUSLY CLEAN natural skin care in fun, colorful, travel friendly packaging; free from parabens, petrochemicals, sulfates, synthetic fragrances or colors. Natural & vegan.
masque BAR Pretty Animalz Face Mask
Have some fun with this playful facial mask while you nourish your skin to look your best and feel silky smooth.
OOLY Chunkies Paint Sticks
Pin the Tween Holiday Gift Guide