A guest post from Wondercide.
It's February, and love is in the air. Valentine's Day is on the 14th, Galentine's/Palentine's Day is on February 15, Love Your Pet Day is on the 20th and a lesser-known holiday is Doggy Date Night, which kicks off the month of love on February 3. So how can all these caring holidays be celebrated to show loved ones how much they mean to us? Here are 10 fun ways to celebrate Valentines Day with pets in February.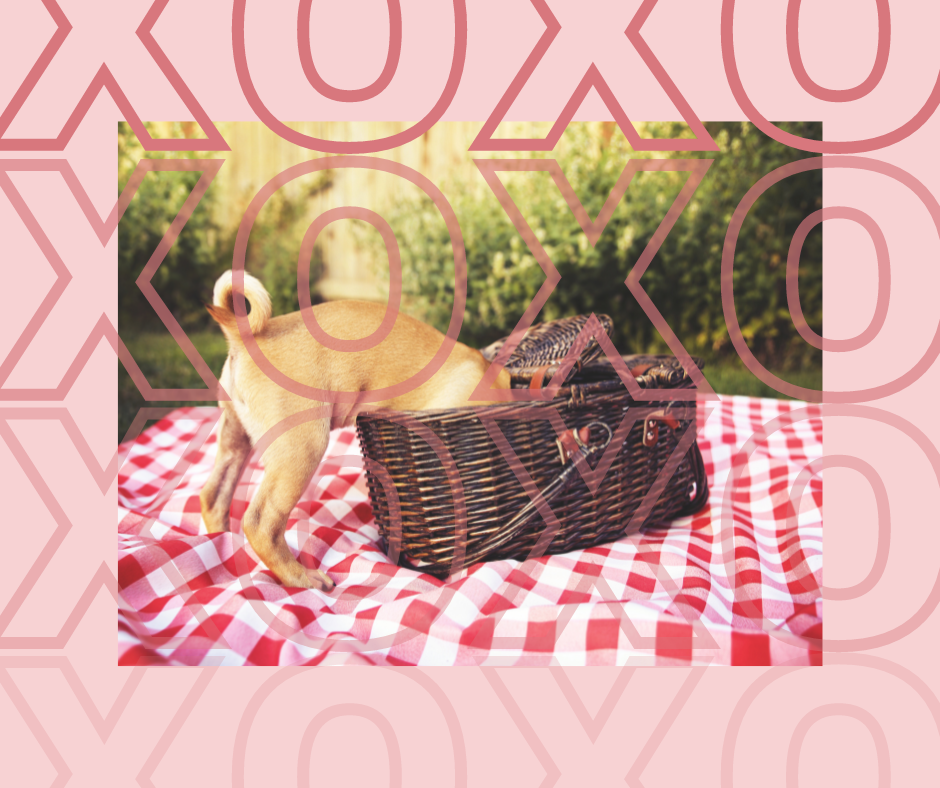 February 3, Doggy Date Night
1. Bake Treats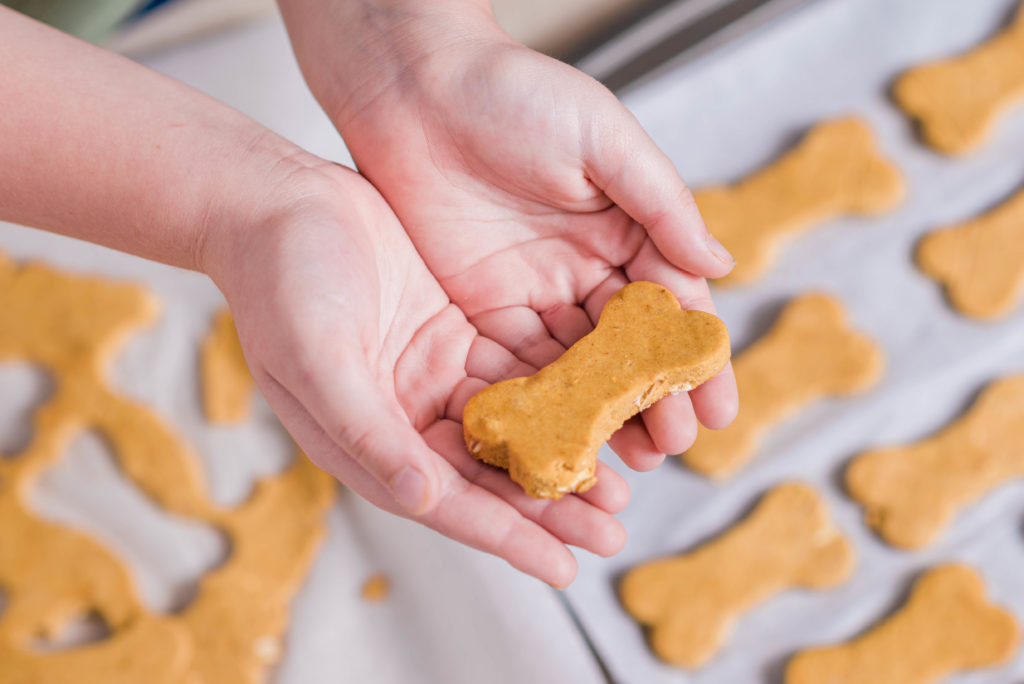 Food brings everyone together so celebrate National Doggy Date Night by baking dog treats! If it is the first time, here are some easy recipes for biscuits and pupcakes to try! Friends, families, or even a pooch and his favorite playdate pal can gather in the kitchen together to make, bake and take.
2. Play, Play, Play
The age-old classic of outdoor games with furry friends is always fun. This could be a simple game of catch or practicing tricks for treats. If you want to engage more, try hide-and-seek indoors or outdoors. Does your fur baby like tug-of-war? Grab the rope toy and go for the joy of it.
February 13 & 15, Galentine's Day/Palentine's Day
3. Olympics, at your place
Ready to put your furry pals to the test? Set up an agility course for them to go through and see who can get through it the quickest! There are several different agility courses that you can buy online that are typically under $100. However, suppose you are trying to be cost-efficient. In that case, there are a few ways you can DIY your own agility course with resources like YouTube, WikiHow, and Pinterest; you can easily make one with around $20 in your backyard. So, call over some friends with pets and get your dogs ready and have a little Olympic Game Day!
4. Go on a shopping spree
Speaking of a rope toy, is it about time for new toys? We bet your doggies are saying "YES!" Say hello to your local pet store, bring your pup, and let them pick out new items. You can also try to give them a makeover by buying them new clothes or shoes if you like to put that on your doggy. Remember when dressing your pets, there are smart guidelines to follow and ways to make sure your pet is happy dressing up.
You can always shop online since there are so many stores a click away. If you'd like to find a local shop that has toys and Wondercide, check out this store locator. Shop-away. The pups deserve it!
February 14, Valentines Day with Pets
5. Create Art
Flex your creative side by setting up an art project with your loved ones, family, and furry friends. Before buying any art supplies, check that they are non-toxic. Use pets, or anyone/anything you love as inspiration to paint pictures of them… Or, you can use pet-safe clay, paint, or ink to have your pups join you in turning their paw prints into works of art. For added cuteness, put their pictures in the frame to show whose paws are whose. Hey, even do your own handprint, then hang yours and your pups as a series. Instant gallery. This is a fun way to celebrate Valentines Day with pets.
Or make a special Valentine! Into AI? There are apps out there that can help you put your dog into whatever background you can dream up. One we're trying out lately is DALLE-E-2 from Open AI. With just a little direction, you'll be amazed by the images you get back. Here's one we tried and bet you can do even better. For children that are little, Wondercide has a special coloring page for Valentine's Day.
"Clyde in the style of Andy Warhol's Marilyns"
6. Picnic on the porch or in the park
If you reside in the part of the country where the weather is mild right now, having an outdoor or porch picnic would be a fantastic plan for Valentine's Day. Because dogs naturally like being outside, a picnic is ideal for them to not feel confined and to be able to run. You can prepare the blanket, relax, and read. Have treats for people and pets, and don't forget the beverages – water for the dogs, of course.
With a picnic, the options are endless as far as where to host it. A local park is a great place, but your backyard – or even your living room – could also work to keep everything close by. To add more sparkle to the atmosphere, you could try hosting the picnic at night, setting up lights, a fire pit, and a tent for everyone to enjoy the stars.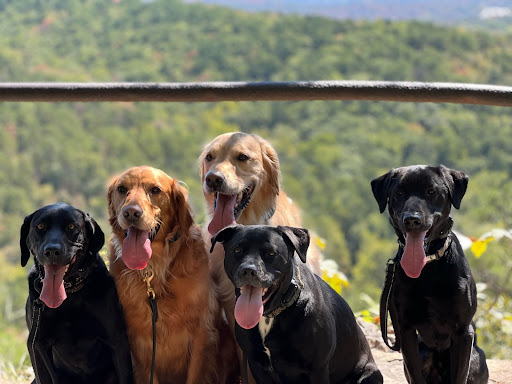 7. Take a hike
The great outdoors is the perfect place for a dog and owner, so why not make an adorable date out of it? You might have your favorite, go-to place to hike, for date night, or how about researching new places to explore? Want to go big? Most National Parks throughout the United States are open to dogs. Acadia National Park has excellent water views, while Red Mountain Park has fun obstacle courses.
Dogs love to explore in packs, so why not grab your pack — a friend or two with their dogs and make it a group date night. Hike, sniff, explore. What an enjoyable, budget-friendly date!
February 20, Love Your Pet Day
8. Strike a pose
Get ready for the catwalk to be an influencer for a day! Grab props, outfits, good lighting, pets, and imagination! Get a greenscreen, and snap your photos, for fun changing the backgrounds. You and fifi and coco in Paris? On a tropical beach? Anything goes because you're in charge of the background. Or hire a professional photographer in your area to stalk your group for a day capturing candid moments forever.
9. Spa day!
Who doesn't love getting pampered at a spa? Kids will love this idea for the new puppies at home – a puppy-perfect spa day. Start with a luxuriating bath with a shampoo bar. Your pup will enjoy the rich lather and plant-powered ingredients like aloe, neem bark, and shea butter.
If you love peppermint, reach for Wondercide's Flea & Tick Shampoo. It kills and helps repel fleas and ticks. You can enjoy the fact that your doggies and "spa" will smell amazing from the peppermint too.
The fun doesn't stop there. You can give your hounds an excellent massage. The massage will help them relax after a bath. Snuggle time can double as doggy massage time if you use massage therapy techniques.
Post-bath and massage, this is the time to add a new collar. Go ahead and add some bows to your dog's head if they have enough hair and don't mind the accessorizing.
10. Give to a noble cause
Celebrate with purpose. We love marking any holiday with doing good, whether volunteering at a shelter or donating. Donate or volunteer in honor of your pet. For example, you could donate to The Humane Society of the United States, which tackles domestic and international animal rights, rescuing animals, ending puppy mills, making farms safer and cleaner for livestock animals, and more.
These are just some of the many ideas to help celebrate family, friends, furry babies, and felines. Whether doing something outside or just staying in, it's a great way to brighten the day and show appreciation to the specials in your life. How do you celebrate February or Valentines Day with Pets?
Pin it for later:
About Wondercide
As seen on Shark Tank, Wondercide is an Austin-based company that has protected over 2 million families from pests for 14 years, and the ticker is still running! Wondercide provides plant-powered, proven-to-work solutions that are safe when used as directed, for those looking for alternatives to conventional pest control products and services. As a Green America Gold Certified business for high standards in social and environmental impact, the company is woman-founded and led, family-friendly, and driven by Fierce Love® to help you Protect Your Pack® – pets, family, kids, homes, indoors and outdoors, and everything in-between. Products are available at Wondercide.com, independent retailers, Amazon, and Chewy.  Come be part of our pack at Wondercide.com, Instagram, and more.