As Christmas approaches, many vegans will worry more about what to make for Christmas dinner than how to shop for the person that has everything! In many families, Christmas traditions are centered around food and eating, so a vegan may feel nostalgic for their omnivorous ways at this time of year. Luckily, it's easy to enjoy a vegan Christmas dinner and make it with traditional dishes, too!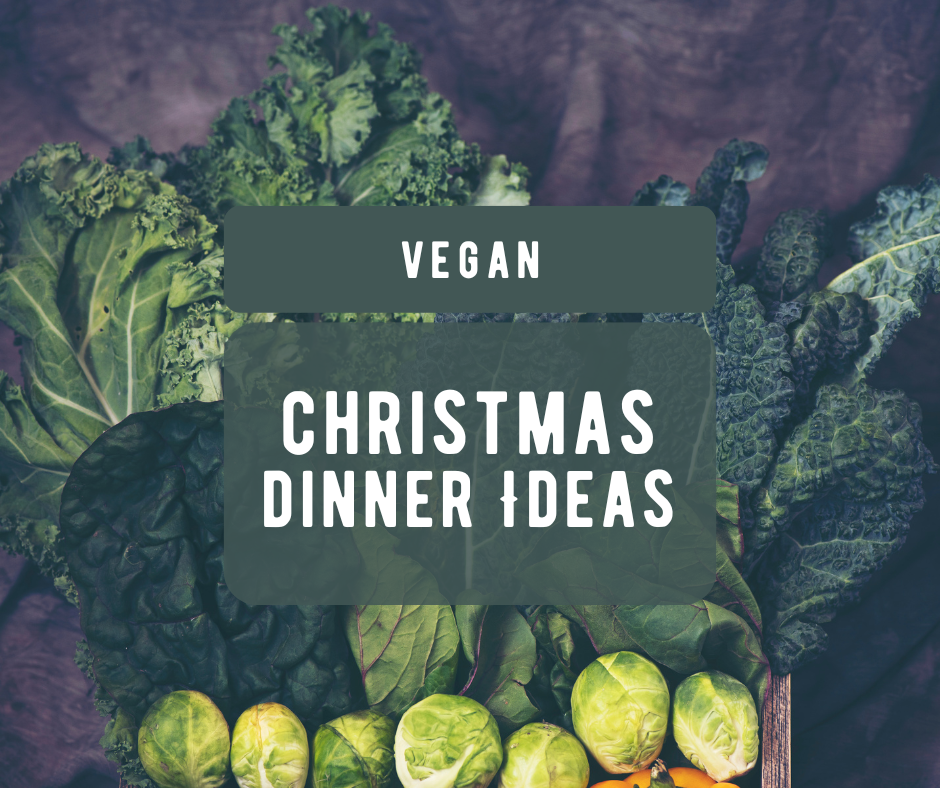 Here are some ideas and recipes for a vegan Christmas menu.
Vegan Christmas Side Dishes
Most of the side dishes that are traditionally enjoyed at Christmas dinner tables are already vegan, or can easily be prepared that way with simple substitutions.
Vegetables. Most tables include a bowl of peas and carrots, Brussels sprouts, or green beans. If they're served with a cheese sauce, just make sure it's available on the side, instead of drizzling on top. If a little butter is stirred into the pot, a vegan spread (such as Earth Balance) can be used in place of it.
Cranberry Sauce. Whether it's store-bought or homemade, this is almost guaranteed to be vegan. It tastes great with baked stuffing, too!
Mashed Potatoes. Use soy milk and margarine (or other vegan spread), and enjoy this vegan side dish.
Baked Christmas Dressing
Stuffing, or dressing as it is also called, doesn't have to be cooked inside of a turkey! It's actually safer to eat baked on its own, as there is no chance of food poisoning.
Preheat oven to 350 degrees F.
Prepare your usual dressing recipe.
Fill a large baking dish with the dressing, and cover it with aluminum foil.
Bake for 20-25 minutes.
Raise oven temperature to 400 degrees F. Remove the foil, and bake another 20 minutes, or until the dressing is crispy on top.
Another benefit of cooking dressing in a pan is that an unlimited amount can be made! Rather than the limitation of the size of the bird's cavity, extra or larger pans can be used to make more dressing, if desired.
Vegan Christmas Dinner Main Course
The ideas above cover the majority of the vegan Christmas meal, but the main course still needs to be planned. There are a few options available.
Tofurkey. This commercially-available fake meat product looks and tastes like turkey, though it's made from tofu. Many vegans enjoy this option, though just as many find it disappointing. It's quick and easy to cook, though, so especially for a new vegan, it can be worth trying out.
Baked Tofu. Any baked tofu recipe can be used. Use spices such as sage, marjoram, and even poultry seasoning to achieve a taste reminiscent of turkey dinners past, and that will go well with the stuffing and other side dishes. Many tofu-turkey recipes can also be found online for preparing a homemade tofurkey by forming a round tofu shell that can even be filled with a bit of the prepared dressing.
Portobello Mushrooms. These large mushrooms have a meaty texture, and also complement a traditional Christmas dinner spread well. Coat with sage and poultry seasoning and some olive oil, or try a balsamic-rosemary combination, and roast on a baking sheet for 20-25 minutes at 400 degrees F. (They can be baked at the same time as the last step for the dressing.
The only thing left to add to the meal is vegan gravy! Mushroom gravies are quick and easy to prepare, and taste excellent on mashed potatoes and dressing. Look in almost any vegan cookbook for a recipe, or do a quick search online.
A vegan Christmas dinner can be filled with many of the same flavors and foods that are enjoyed traditionally this time of year.
Pin it for later: