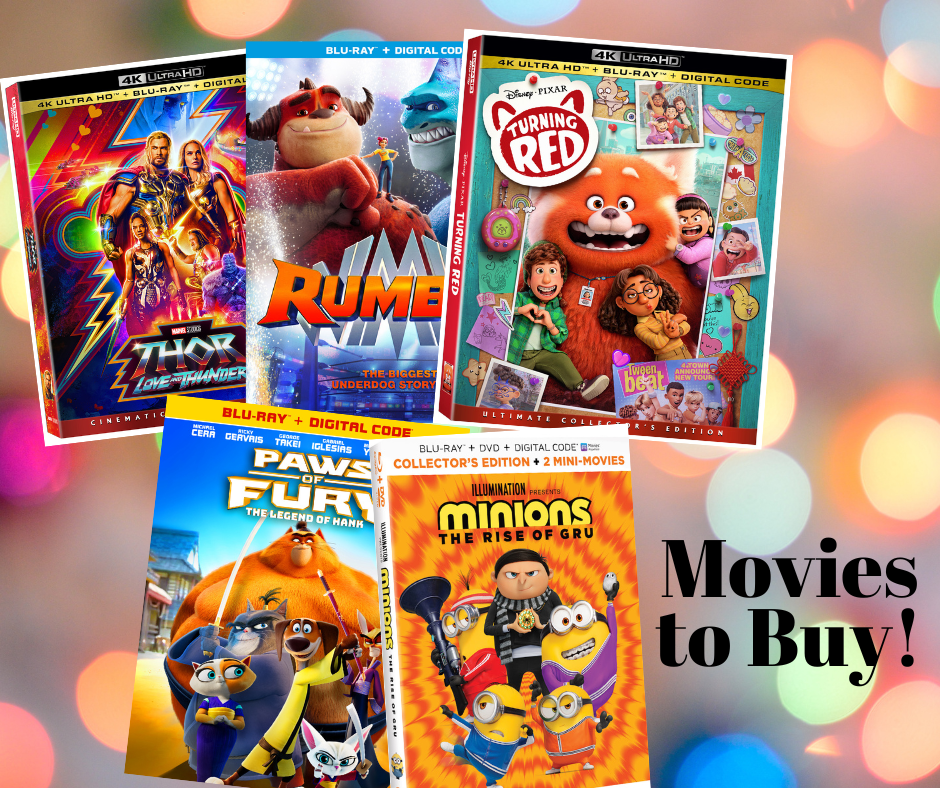 New movies are often on our stocking stuffer list during the Holiday season. Family-friendly movies are always a hit in our home. We love family movie nights. This year there were so many great family-friendly movies available. Here are six that were sent to us for review and that we enjoyed. They'd all make great gift ideas for the kids in your home. A Blu-ray fits great inside a stocking too!
Buy Family Movies
Turning Red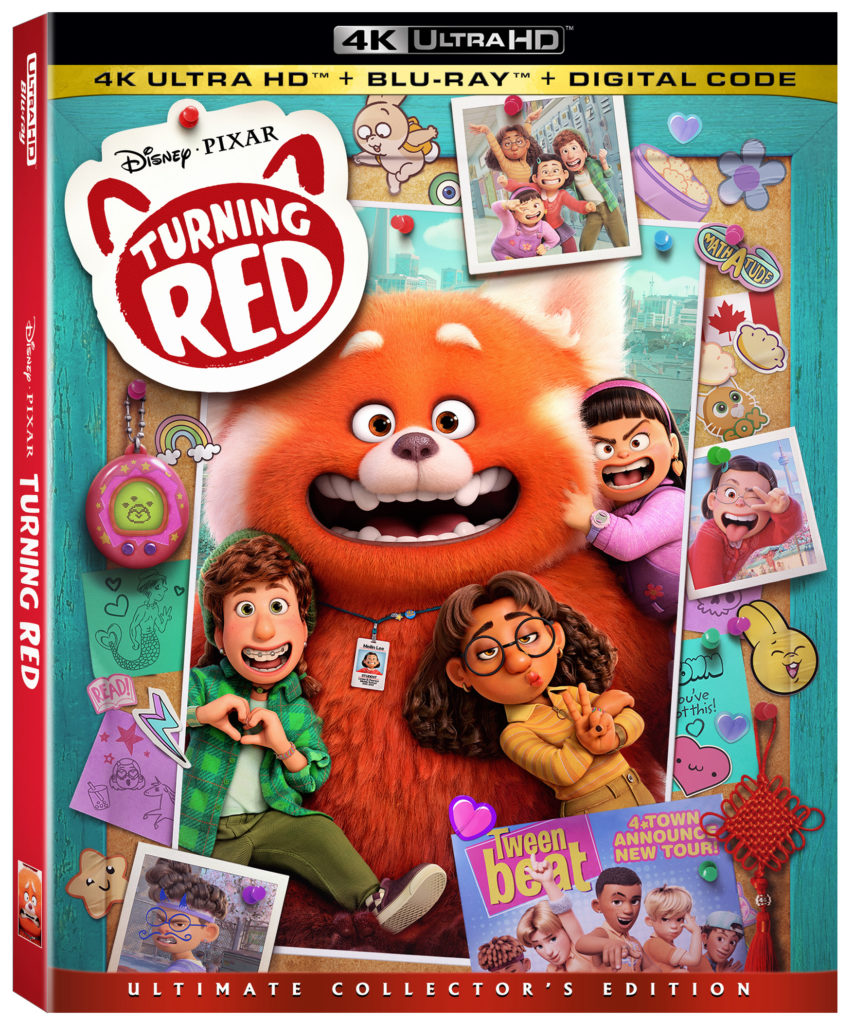 In Disney and Pixar's Turning Red, confident, dorky 13-year-old Mei must balance being a dutiful daughter with the chaos of adolescence. Her slightly overbearing mom is never far from her daughter. And, as if changes to Mei's interests, relationships, and body aren't enough, whenever she gets too excited, she "poofs" into a giant red panda!
Rumble
Based on the popular graphic novel "Monster on the Hill" by Rob Harrell, RUMBLE is a unique, massively entertaining movie set in a world where monster wrestling is a global sport and superstar athletes are larger than life. The hilarious animated comedy features the voice talents of Will Arnett, Geraldine Viswanathan, and Terry Crews, as well as real-life NBA All-Star Charles Barkley, and WWE professional wrestlers Joe "Roman Reigns" Anoai and Becky Lynch.
Paws of Fury
In this fun-filled family adventure, a hard-on-his-luck hound named Hank (Michael Cera) finds himself in a town full of cats who need a hero to defend them from a ruthless villain's (Ricky Gervais) evil plot to wipe their village off the map. With help from a reluctant teacher (Samuel L. Jackson) to train him, our underdog must assume the role of town samurai and team up with the villagers to save the day. The only problem… cats hate dogs! Connect with Paws of Fury on Instagram.
Thor: Love and Thunder
Marvel Studios' Thor: Love and Thunder finds the God of Thunder (Chris Hemsworth) on a journey, unlike anything he's ever faced – one of self-discovery. But his efforts are interrupted by a galactic killer
known as Gorr the God Butcher (Christian Bale), who seeks the extinction of the gods. To combat the
threat, Thor enlists the help of King Valkyrie (Tessa Thompson), Korg (Taika Waititi), and his ex-girlfriend
Jane Foster (Natalie Portman), who – to Thor's surprise – inexplicably wields his magical hammer,
Mjolnir, as the Mighty Thor. Together, they embark upon a harrowing cosmic adventure to uncover the
mystery of the God Butcher's vengeance and stop him before it's too late.
Minions Rise of Gru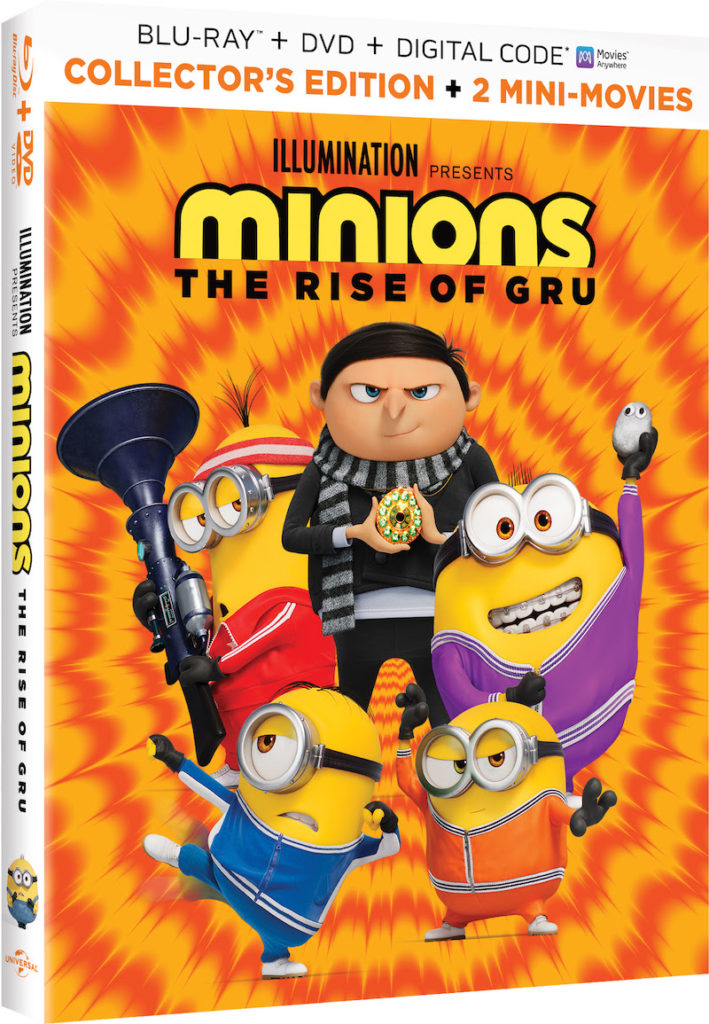 Long before he becomes the master of evil, Gru is just a 12-year-old boy in 1970s suburbia, plotting to take over the world from his basement. When the infamous supervillain group, the Vicious 6, ousts their leader, Gru attempts to join their ranks but soon finds himself the mortal enemy of the apex of evil. With Gru on the run, the Minions attempt to learn martial arts to help save him, and Gru discovers that even bad guys need a little help from their friends. Packed with the franchise's signature subversive humor, MINIONS: THE RISE OF GRU features more thrilling action than any Despicable Me film ever before!
Pin it for later: