Many thanks to Universal for providing a sample of the product for this review. Opin-
ions are 100% my own and NOT influenced by monetary compensation.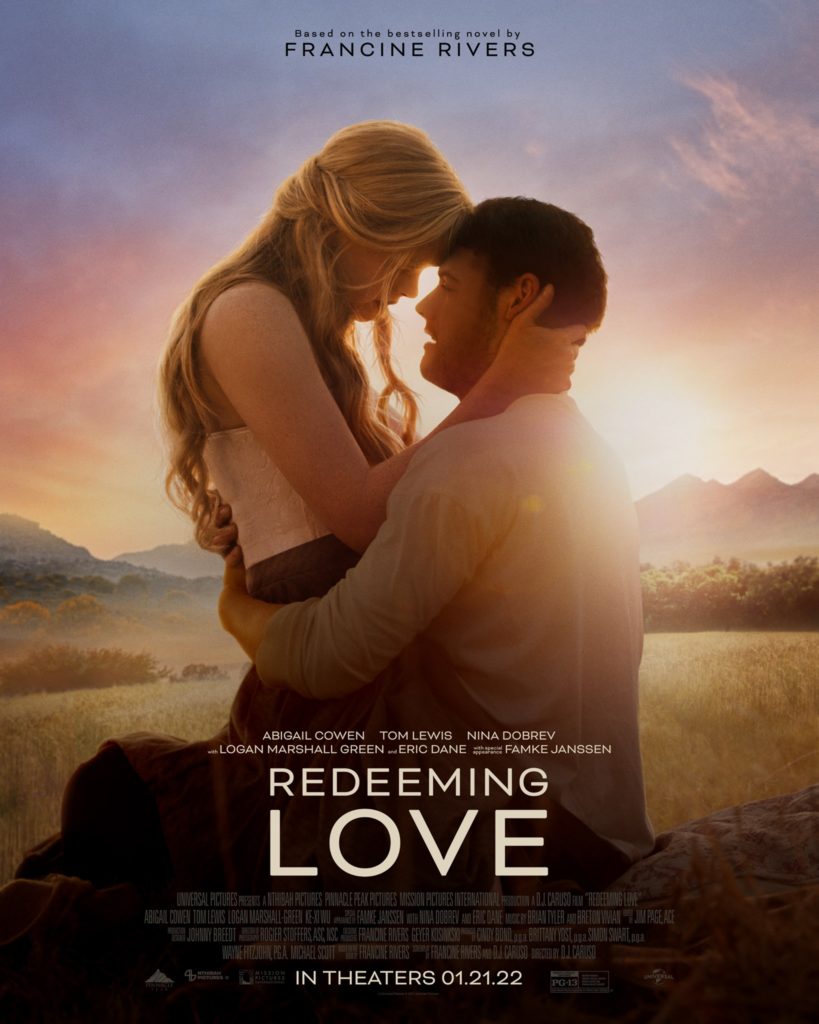 I have had many friends recommend Francine River books to me. They are very well written, and much loved, in my Christian women circles. So when I first heard that they were making one of her books into a movie? I knew that I'd want to see it. When I was offered an early screening of the Redeeming Love movie I jumped at the chance to watch it. I was NOT disappointed.
This movie is amazingly good, friends. Like, go and see it this weekend kind of good. Even if you've never heard the story of Hosea from the Bible (which this story is based on), the heart-wrenching, unconditional love, and acceptance you'll find in this love story will resonate with you. When you realize that this movie is about you and God's love for you? Just be prepared for a good cry.
(Full disclosure friends, Redeeming Love is rated PG-13 for Strong Violent Content, Mature Thematic Content, Sexual Content, Partial Nudity. I did let my 14-year-old daughter watch this with me. We both really loved this movie, especially when we understand this story is based on a Bible story. I did not let my 9-year-old watch this. It would not have been age-appropriate for him.)
About Redeeming Love Movie
Based on the bestselling novel by Francine Rivers, REDEEMING LOVE is a powerful story of relentless love and perseverance as a young couple's relationship clashes with the harsh realities of the California Gold Rush of 1850.
Angel expects only pain from those around her. Sold into prostitution as a child, Angel survives with hatred towards herself and the men that use her. She meets Michael Hosea, a farmer who believes God wants Angel to be his wife. Dire circumstances force Angel to accept his proposal, but when Michael defies her bitter expectations, her wounded heart begins to mend.
As Angel encounters a love unlike anything she ever experienced, feelings of unworthiness and shame cause her to run from a life she doesn't think she deserves. As Michael sets out to find her, Angel discovers there is no brokenness that love can't heal.
Redeeming Love Trailer
Buy Redeeming Love Tickets NOW: https://tickets.redeeminglovemovie.com/!
Connect with Redeeming Love