This is a sponsored post. All opinions are my own.
Have you seen the Harlem Globetrotters lately? We are excited to be heading to the Climate Pledge Arena in Seattle this month to see their live tour Spread Game. I have a great coupon offer to share with you below so you can see them in a city near you too! Neither of my kids has seen the Globetrotters in action and we're pretty excited to see the show! Watch my social channels at the end of the month; I'll be sharing great fun content.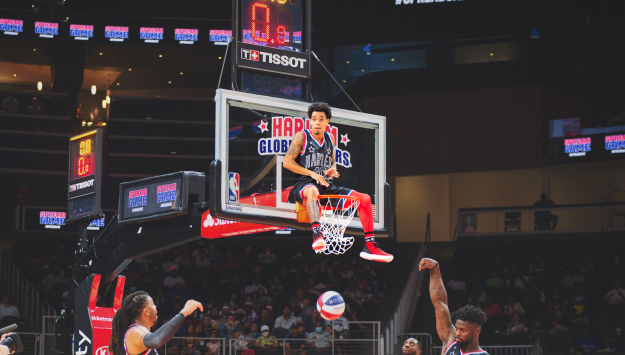 About Spread Game Harlem Globetrotters Tour
Spread Game is what the Globetrotters do best; it's what they've done best for 95 years. Bringing light, laughter, and love on the court that extends off the court in the smiles families bring home or the stories fans tell their friends. In fact, Spread Game is excellence shown through basketball wizardry night after night and demonstrated through years of commitment to unsurpassed entertainment.
The Globetrotters Spread Game through every slam dunk, killer pass, and magic fadeaway; and through every smile for a child and every achievement within the communities they visit.
Globetrotters Spread Game Tour Coupon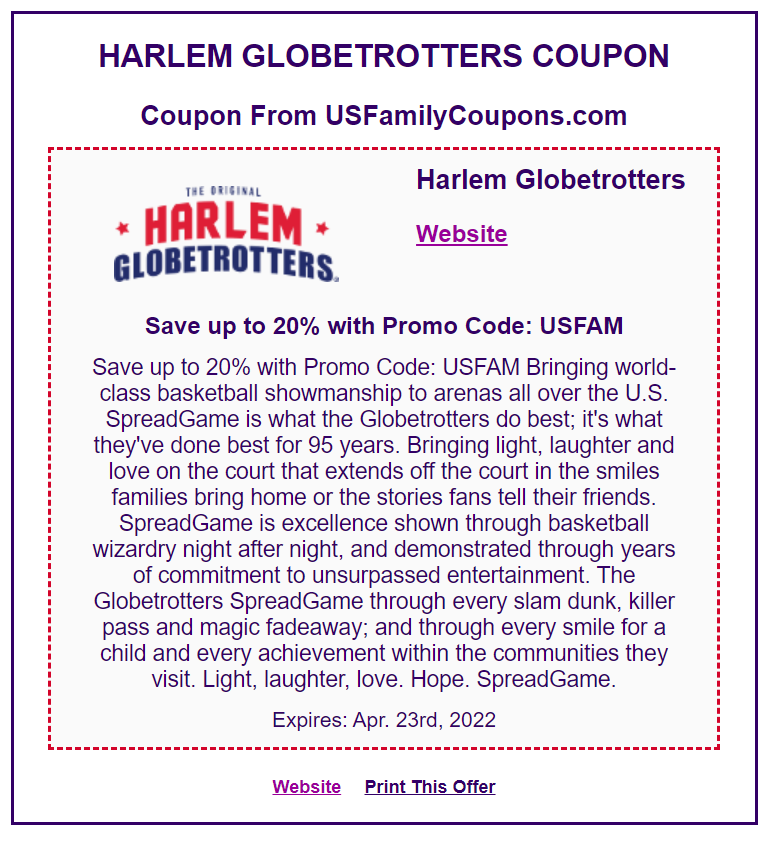 Light, laughter, love. Hope. Spread Game. Don't miss out – Save up to 20% with Promo Code: USFAM
https://www.harlemglobetrotters.com/world-tour/schedule
Connect with Harlem Globetrotters
Facebook | Instagram | Twitter
See the entire Globetrotters schedule here. I hope they're coming to a city near you! I am certain this show is going to be good! I'd love to know if you attend, or have attended a show recently. Let me know in the comments below!