A guest post from Heroes 2: A Bible Trivia Game
How are your children in church? Do they participate in the services? Or, are they a burden most of the time?
For instance, they can't stand the long sermons. They wish to go home and play their Bible games instead. Hence, they find church boring. How does this situation affect your Christian life as a parent?
Worry no more! There are ten reasons why children can be helpful in the ministry.
Having a Child is a Blessing!
A child is a gift from God, Psalm 127:3 says. Having one is not an accident. It is the will of God.
Besides, a child is a precious investment and an extension of the family. Remember what God told Adam and Eve in Genesis 1:28? He said, "Be fruitful and multiply."
Once upon a time, parents brought little children to Jesus for Him to bless them. Unfortunately, the disciples tried getting rid of them. They thought they He didn't want such disturbance. Surprisingly, Jesus advised them to let the children come to Him. He mentioned, "for the kingdom of God belongs to such as these" (Mark 10:14).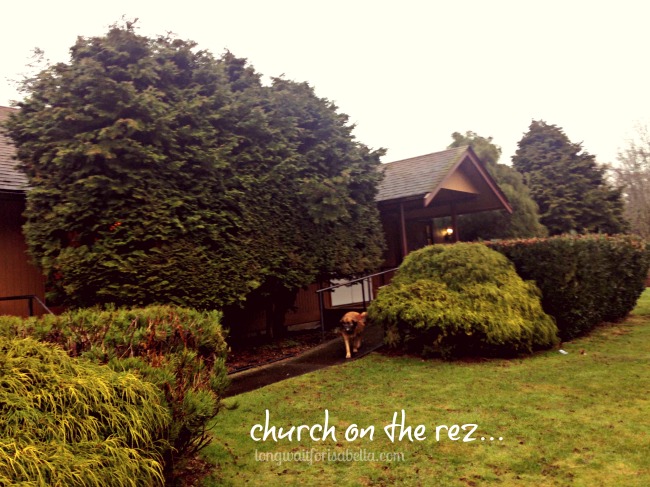 What are the 10 Reasons Why Your Children Can Be Helpful in the Ministry?
They imitate what they see in adults.
Whether you realize it or not, children are copycats. Specifically, whatever they see older people do, they think it is right to imitate. As such, good modeling is vital. It starts with the parents.
Hence, if you are active in the ministry, your children can quickly adopt such a culture. In turn, they can be of great help in what you do.
They have God-given talents to develop.
If your child can sing or play instruments, find him a music teacher. Let him join a choir or an ensemble. Or, he may be good at acting. He is fit for theatrical presentations such as an Easter drama.
The list goes on. But the key is to lead children to the ministry that fits their natural inclinations. The church will appreciate such contribution to the ministry.
They have an empty cup.
It is easier to fill an empty cup compared to one that is full, right?
As an implication, children can quickly learn whatever you teach them. Take this advantage to train them in the mission of the church.
Suppose your ministry is a weekly Bible study. Your child does not know much about theological concepts. However, he can participate by reading verses. Simple as it is, he learns something. Also, it is a form of delegation of responsibility.
They deserve spiritual development.
The church is a haven of spiritual education. Specifically, it provides children classes wherein they study the Bible with their teachers and ministers. The stories of the Bible teach them lessons that shape their character. In turn, they develop their faith and relationship with God.
Eventually, they get the urge to share and witness by joining the ministries of the church. They can offer personal testimonies or give sermons, for example.
They are open to new things.
As individuals yet to acquire much learning, children love to explore. They chase opportunities wherein to gain new knowledge and skills.
Learning how to tell a story is an exciting opportunity for them. Besides, training them to lead the singing service interests them. Indeed, we can utilize them in the ministry.
They need a sense of belongingness.
Children seek a place of belongingness. Significantly, the church is the perfect place for them.
Depending on their ministry of choice, they meet people of relatively similar interests and skills. Thus, they get a sense of family from their teachers and peers. Eventually, the church becomes their second home and shelter in the time of need.
They are creative and imaginative.
Children are active and playful. Hence, they enjoy activities that stimulate their creativity and imagination.
For example, they do well in drawing, coloring, and handicrafts. Developing artistic skills is not easy at first, but they enjoy the learning process. As they gain mastery, the church can utilize them for its creative projects.
They influence their peers easily.
Not all children are friendly, but they can easily influence one another. However, it can be for good or evil.
Hence, parents must expose their children to ministry. In this way, they lead their peers to develop the same passion for Christian service. They learn to love God as well.
They have a natural inclination to give.
Whether we realize it or not, children are born givers. They have concern for people and things around them.
For instance, when you give your child candies, he shares them with his friends. As such, how likely will he participate in the gift-giving activities of the church?
Children may not do it correctly, but they serve in the way they know best. Eventually, they will develop an interest in community service or missionary work when they grow up.
Helping in the ministry develops their leadership abilities.
Time will come when our children will take our place in the church. That is, they will be the future leaders. Hence, we must train them as early as now. Not only do they develop their talents and skills, but they learn the value of service as well.
Indeed, the work of evangelism must go on until Jesus comes. It knows no time and boundary. As such, the children are the future of the church.
What Does God Want Us to Realize?
Sometimes we underestimate our children. We fail to realize that their potentials can significantly benefit the church. We even see them as a burden in the church when they misbehave.
Nevertheless, we have just learned that training is all our children need. It takes discipline to mold them for the right. With God's help, we can develop their character according to His image.
Finally, God leaves us a reminder in 1 Timothy 4:12. He states, "Don't let anyone look down on the kids because they are young. Set an example for these young believers in speech, in conduct, in love, in faith, and purity."