Our local movie theater just opened this weekend for the first time since March. It's hard to believe that it's been closed that long. And guess which movie is featured this week. You guess it: 2 Hearts. You guys, I got an early screener to watch this film and it is so good. I absolutely loved it. Inspirational, fun, humorous, dramatic, and best of all — it's based on a true story. See if it's playing near you!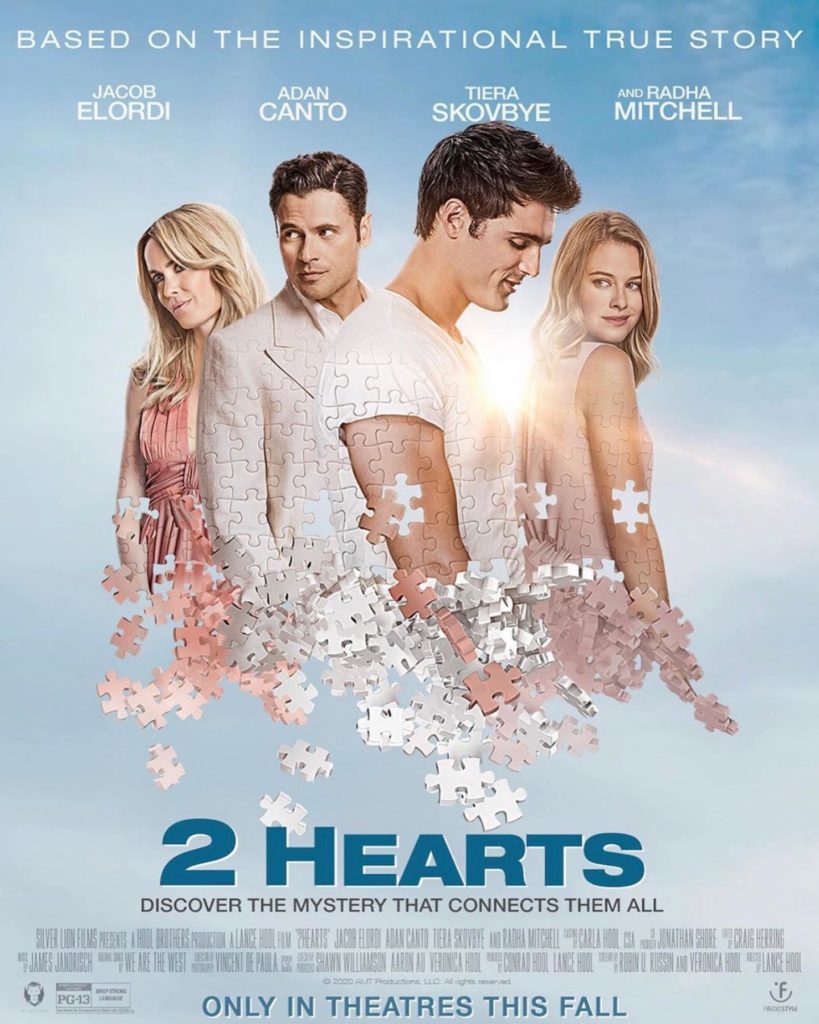 About 2 Hearts Movie
For two couples the future unfolds in different decades and different places, but a hidden connection will bring them together in a way no one could have predicted. Based on an inspirational true story, 2 HEARTS is a romantic journey that celebrates life, love and generosity of spirit, and will strengthen our belief that miracles still happen.
Watch 2 Hearts Movie Trailer
I loved "I Still Believe" and "Breakthrough" and when I heard about this movie, I knew I'd want to watch it. I love family-based, faith-based, inspirational love stories that are uplifting. This movie did not let me know down.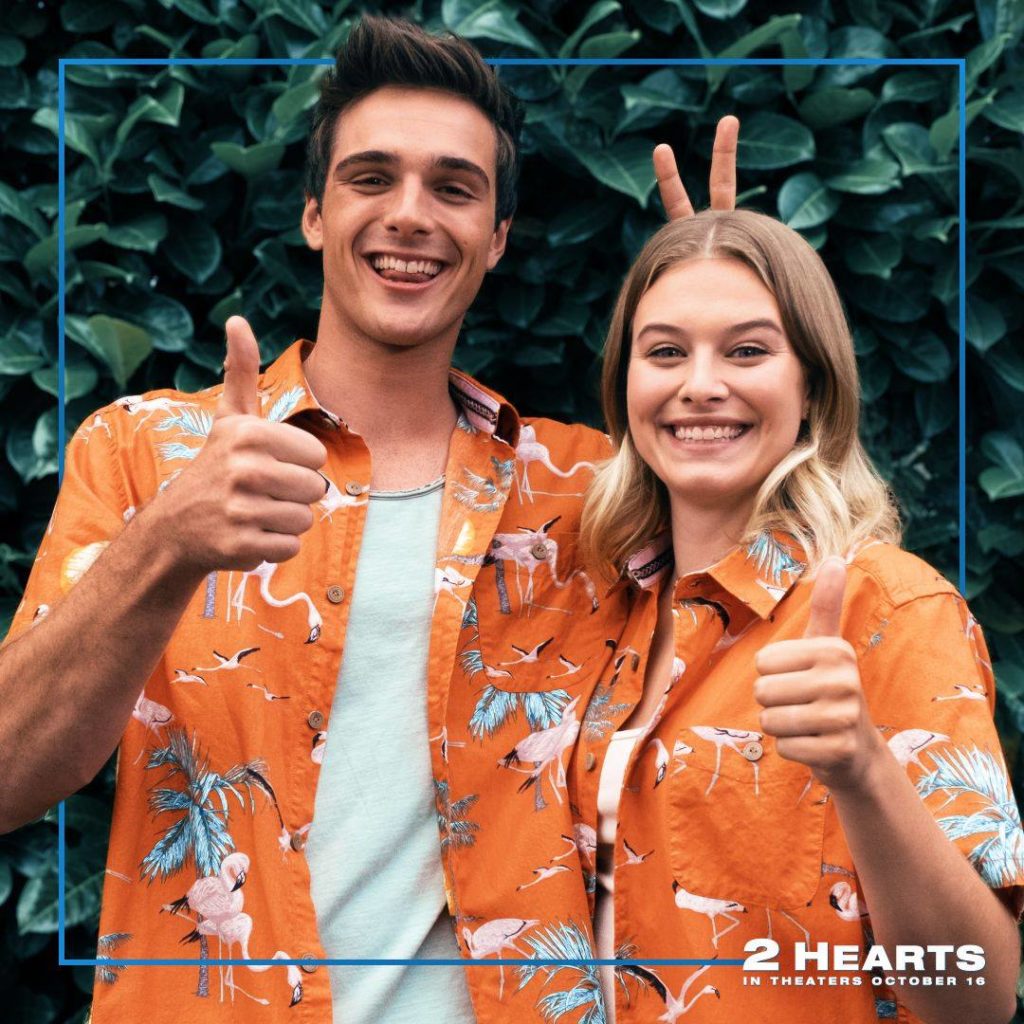 Exclusive Clip!
I was also sent an exclusive clip to share with you all. This one hasn't been released to the general public. So you want to watch this one:
Connect with 2 Hearts Movie