This is a sponsored post. All opinions are mine alone.
There is something so fun about getting a subscription box delivered to your front door, isn't there. These days the kids especially love getting any mail delivered to them. When the Jambo Book Club box arrived my Isabella was the most excited. As you know from our Instagram channel she's a voracious reader.
What's really awesome about Jambo Book Club is that the books are specifically curated for your child's age. They also all feature children of color as the main character. If there was ever a time to begin, or to continue, to fill your personal library with culturally diverse books, now is the time.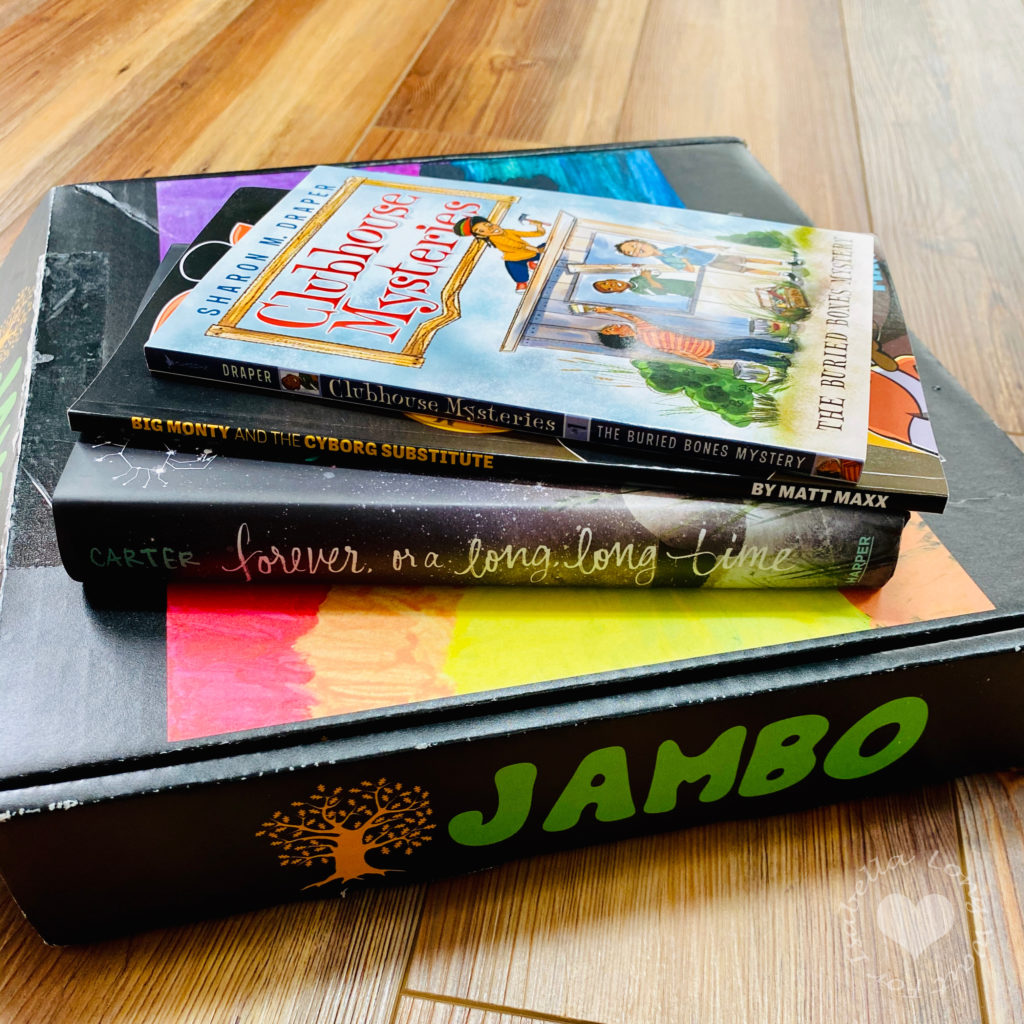 Our Jambo Book Club box had three books inside. Two were for Nate and we will be reading them together. He reads very well, but really is still at the age where he likes to have mommy read with him. Nate is in Tae Kwon Do and to advance in stripes, he must read five books each month. These books came at the right time.
Isabella was sent a book especially for Tweens and she started it right away. She's always looking for new books to read, so this book club box is a great idea for her.
About Jambo Book Club
Subscribers to the monthly Jambo Book Club receive two beautiful high-quality books at a time that star a child of color in an engaging story. Adding fun multicultural children's books to a home library is as easy as opening up the mailbox.
Subscribers receive a collectible Jambo art box which is decorated in original art that uplifts and celebrates children of color. The family-owned company proudly works with school libraries to expand their collection of multicultural books.
Connect with Jambo