Who has been baking more now that we're spending so much time at home? My 12 year old has been baking a lot more than usual. In fact, this week she'll be making homemade yeast rolls for Easter dinner.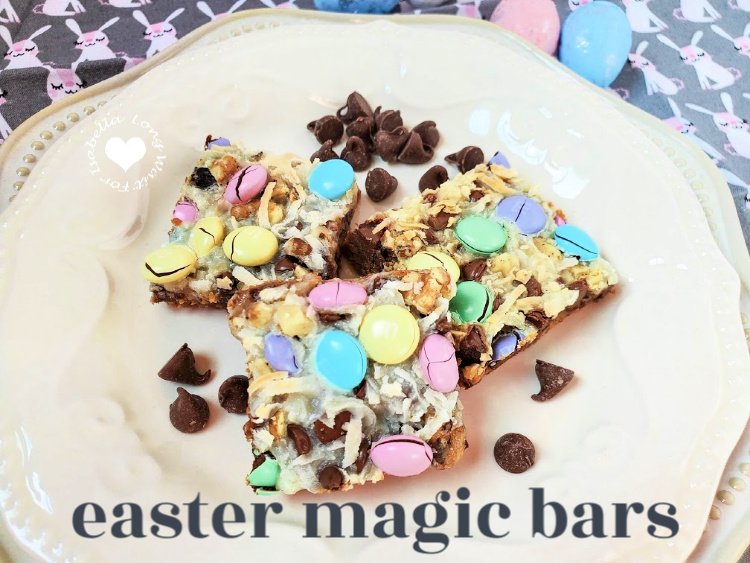 I wanted to share a very easy Magic Bars recipe that is perfect for Easter. The thing I love about Magic Bars is they are really easy to make with minimal ingredients. Magic cookie bars are an old-fashioned favorite. Layering all the goodness of candy, chocolate chips, nuts and coconut and then setting them in a caramelized layer on top of a graham cracker crust – how can you go wrong?
Easter Magic Bars Recipe
Ingredients:
⅓ cup butter, melted
1 ½ cups graham cracker crumbs
14 oz can sweetened condensed milk
½ cup coconut flakes
1 cup chocolate chips
½ cup chopped walnuts
1 cup Easter M&Ms
Parchment paper (optional)
Directions:
Preheat oven to 350 degrees.
Melt butter.
Mix butter and graham cracker crumbs.
Spread mixture in 13 x 9 baking pan lined with parchment paper.
Pour sweetened condensed milk over crumb mixture, evenly coating the entire pan.
Sprinkle coconut, chocolate chips and walnuts evenly across baking pan.
Top with M&Ms.
Bake for 25 minutes, or until edges are golden.
Cool for 1 hour, then cut into bars.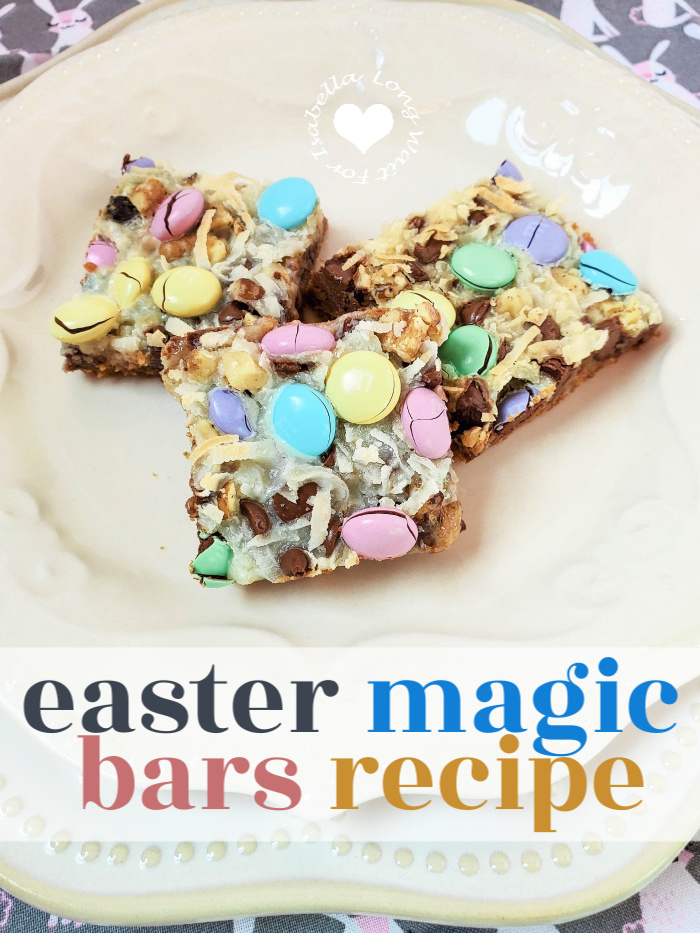 Is your family making any special dessert for Easter? If so, what are you making? This is a great after Easter recipe too. You can find Easter candy on sale after Easter ends to make this a great leftover Easter candy dessert idea!
You might also like: