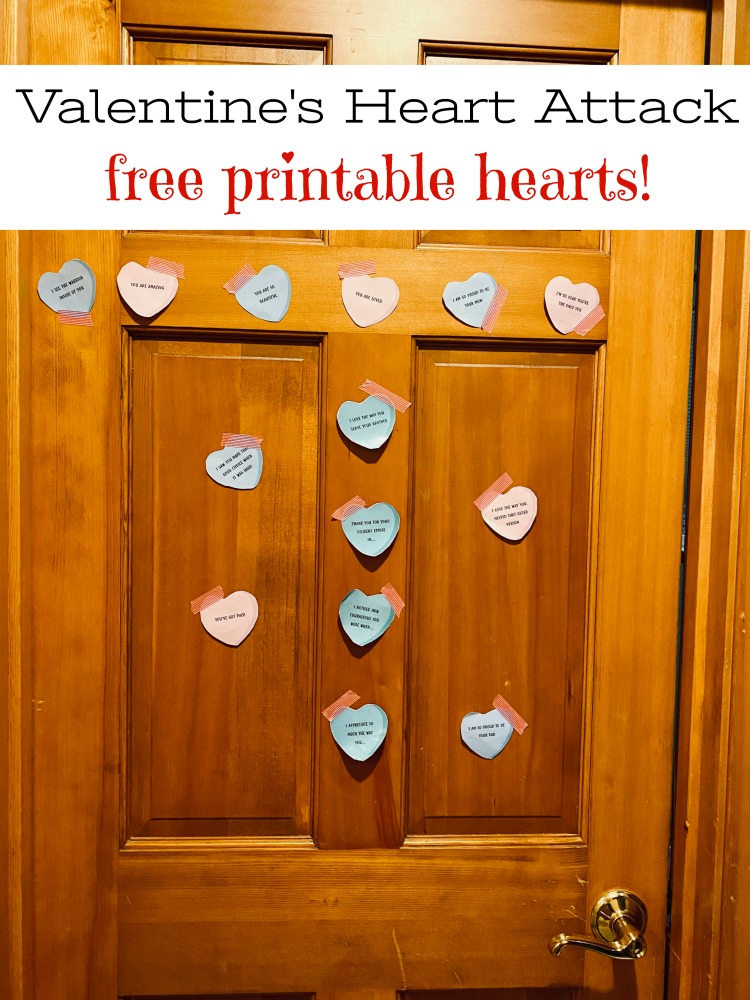 Positive Valentine Heart Attack
Have you all seen this Valentine Heart Attack idea? This is such a fun idea that has been floating around Facebook lately. You simply tape up a heart each night in February, on your child's bedroom door, leading up to Valentine's Day. These free positive printable hearts would be great to print out and put on your child's door. Here are 14 ideas for you to put on your child's door:
I love the way you serve your brother/sister.
Thank you so much for that compliment.
You are my favorite (age) year-old.
You were so kind to that stranger.
I see how much you are trying to love that person.
You are so much stronger than you think.
Be brave.
I love the way you helped that older person.
You got this.
I am so glad you are the only you.
You are amazing.
I am so proud to be your mom/dad.
You are so beautiful.
There are even more hearts with great words that speak life in to your child's heart. Get this free printable today!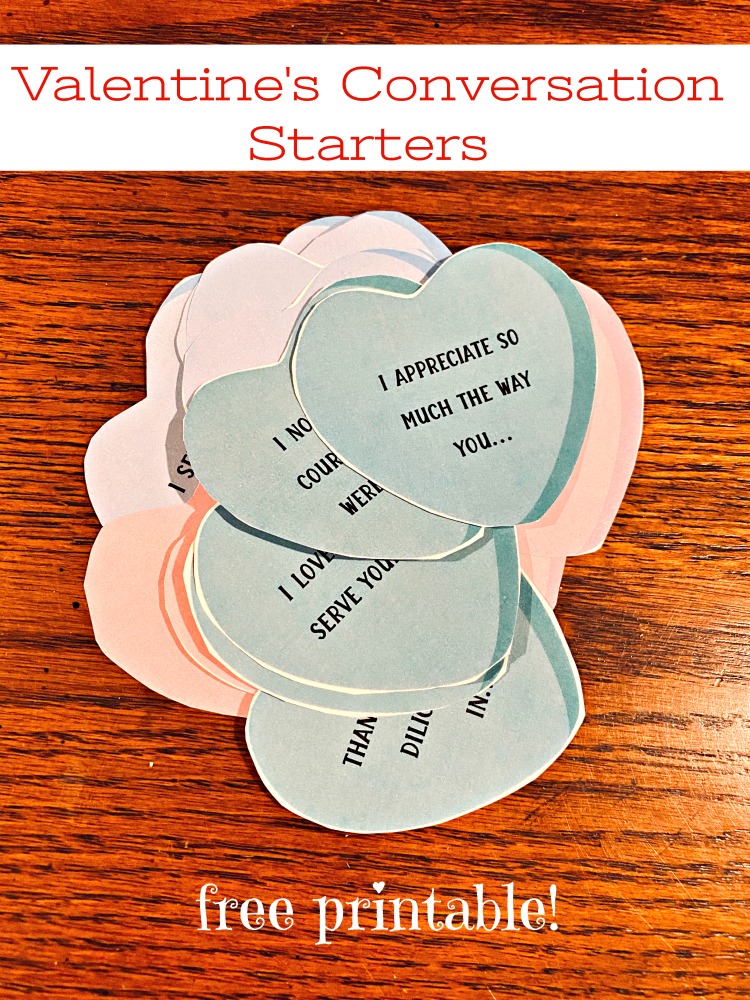 Valentine Conversation Starters
These hearts can also be used as conversation starters. They all truly speak life and love in to the hearts of your family. The family conversation starters include:
Thank you for your diligent effort in…
I noticed how courageous you were when…
I appreciate so much the way you…
Wow, it took real strength to overcome…
and so much more!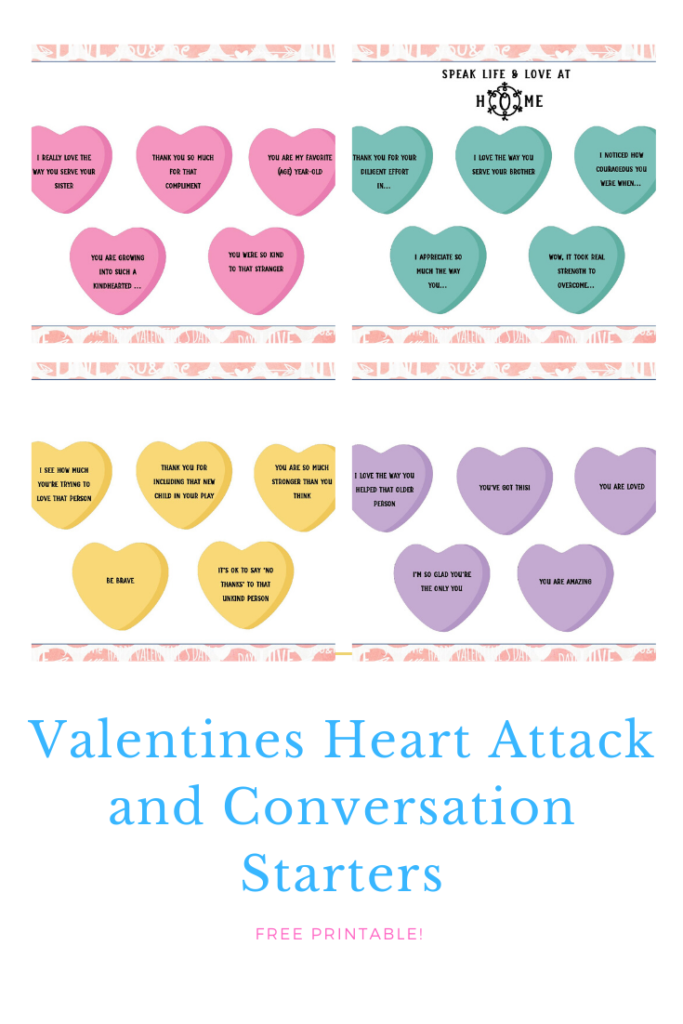 Simply cut the hearts out and put them in the center of the family dinner table and let everyone grab one during dinner.
Pin it for later: