Here at the Long House we like to make cupcakes for family birthdays and family dinners. Pinterest is my friend, people. I always go there for great ideas. Last week, we watched Spider-Man: Far From Home, and now my son is, again, in love with all things Spider-Man.
DIY Spiderman Cupcakes
Hear are 10 ideas that you can recreate at home:
Pin it for later:
And for added fun, in honor of the release of Spider-Man: Far From Home, make your own Mysterio Cupcakes!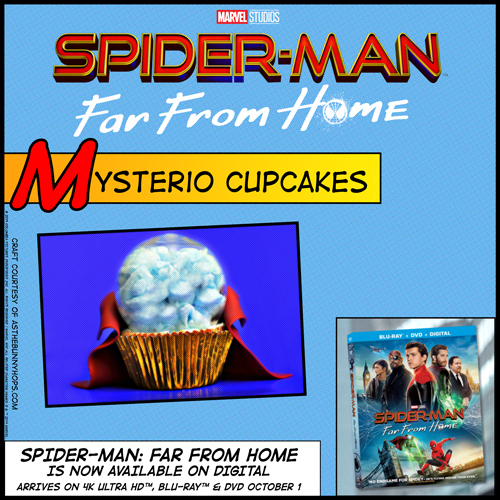 About Spider-man Far From Home
Tom Holland returns as everyone's favorite web-slinger in SPIDER-MAN: FAR FROM HOME, the next chapter after Spider-Man: Homecoming. Our friendly neighborhood wall-crawler decides to join his best friends Ned, MJ, and the rest of the gang on a European vacation. However, Peter's plans to leave super heroics behind for a few weeks are quickly scrapped when he begrudgingly agrees to help Nick Fury uncover the mystery of several elemental creature attacks! Spider-Man and Mysterio (Jake Gyllenhaal) join forces to fight the havoc unleashed across the continent but all is not as it seems.
Disclosure: This is a sponsored post. All opinions are mine alone.