I love supporting Christian companies. When I had the chance to review a silver necklace from Holly Lane, I was more than happy to give them a try. I was not disappointed. The quality of the product is amazing. The beauty of the product, top-notch. But, the fact that these pieces have a Christian message? I was sold! The one I chose was the Arrow Necklace.
This sterling silver pendant features etched arrows and is paired with a unique mix of turquoise, goldstone and white howlite, inspired by Proverbs 3:5-6:
"Trust in the Lord with all your heart and lean not on your own understanding; in all your ways submit to him, and he will make your paths straight." 

Proverbs 3: 5-6
For an arrow to hit its target it must be crafted straight and aimed with intention. When we seek God, He aligns our heart to be like His. Trust in Him, He is the Master Archer and will always point you in the right direction.
"Trust in the Lord" on back
Pendant measures 1″ x 3/8″
Genuine African turquoise, goldstone, amazonite, white howlite, and andalusite
Wearable at two lengths: 28″ and 25″
Holly Lane Christian Jewelry
Each piece of verse-based Holly Lane jewelry comes with a Story Card that features the verse reference on the front, and an explanation of the design's significance on the back. Tiffany's love for semiprecious gemstones shows through in her use of many different gems throughout the line. The Holly Lane line is designed so that the customer can put together their own personal combination of pendants, chains and bead drops based on the promises they are holding on to and how God is currently speaking to them in their lives.
How It's Made from Holly Lane on Vimeo.
About Holly Lane
Our line of sterling silver Christian jewelry is intentionally designed to create opportunities to share Christ with others, and to be worn as a personal reflection of faith. Each piece is designed in central Virginia by jewelry artist Tiffany Scott who has based her designs on verses from the Bible in order to bring comfort to the wearer and be a representation of God's promises. These unique designs are meant to catch the attention of others and spark conversation about the verses they are based on.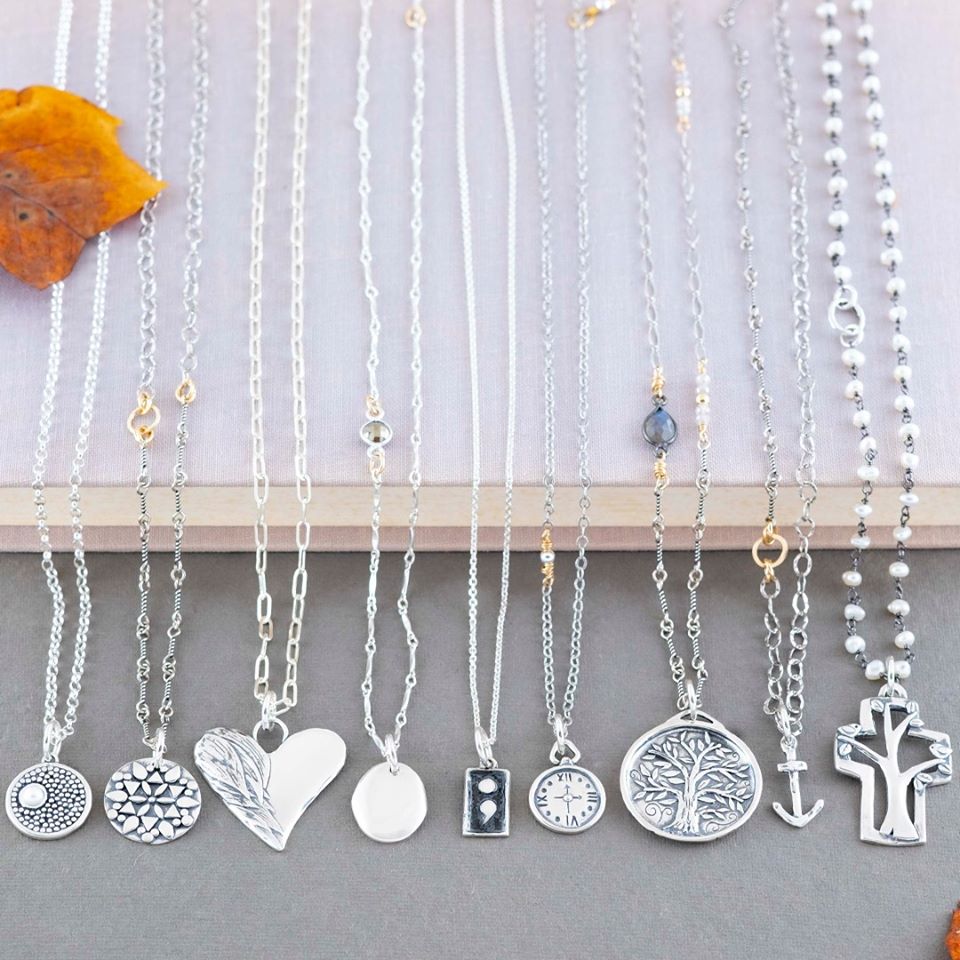 Connect with Holly Lane
Facebook | Pinterest | Instagram
Enter to Win $100 Gift Card for Holly Lane
First, I want to share a discount code for Holly Lane with you. Use code: 20FORYOU and receive 20% off your purchase at hollylane.com.
Now, head over to Blessed Freebies for your chance to win a $100 gift card to Holly Lane. This giveaway is open to US resident 18+ and ends 11/20/2019.
Disclosure: This is a sponsored post. All opinions are mine alone.