There are lots of games kids can play outdoors when they are given a flat paved surface. Kids' parents or even their grandparents may remember playing some of these activities when they were younger. None of these outdoor games for kids require much equipment – they only need a jump rope and a small bouncing ball.
Kids Playground Games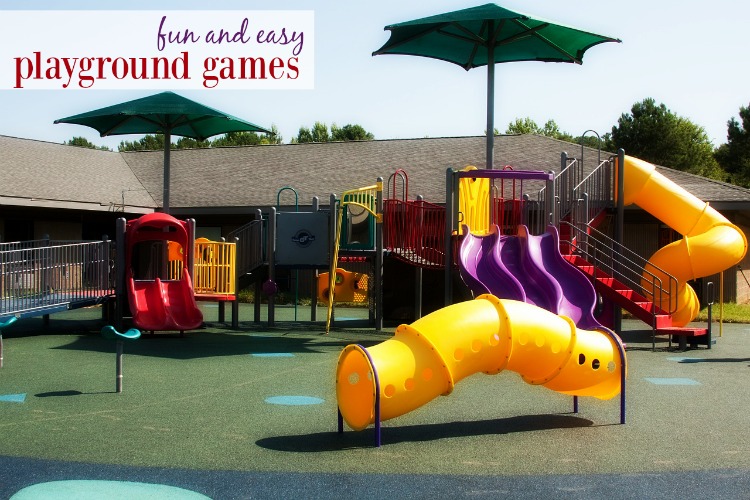 Jump Rope Jingles
Although there are many popular jump rope jingles that get passed from kid-to-kid at the playground or schoolyard, kids can also have fun making up their own jump rope chants and jingles. The key to jump rope playground games is to keep the chant in time to the jumping rhythm.
Try jumping with the rope a few times while paying attention to the pattern – is there one jump each time the rope goes around or two? Remember, jump rope rhymes don't just make jumping rope more interesting, they help kids keep the pattern of movement.
A jingle doesn't have to be full sentences. In some cases, it may be easier to leave out a word like "the" and at other times, including the word "and" may keep the rhythm. Think about the names of the planets in the solar system – Mercury, Venus, Earth, Mars, Jupiter, Saturn, Uranus, Neptune – and try to turn it into a jump rope jingle. This could be a great way to get some exercise and help remember important facts!
Hopscotch Kid Games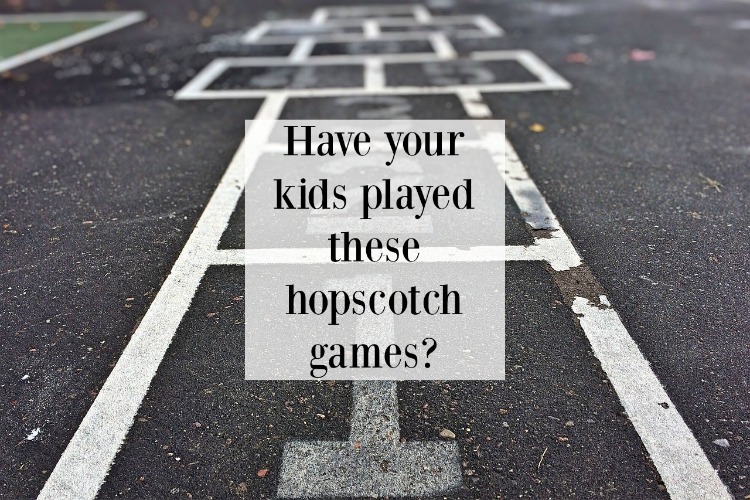 Although there are a lot of hopscotch games, these two will get kids started. There are three basic rules to all games of hopscotch – one, never touch a chalk line with a hand, foot, or marker, if a hand, foot, or marker does touch a chalk line then begin again; two, players that fall must start over; and three, always hop on one foot. Ask permission before drawing a hopscotch pattern on the driveway or any other flat cement surface.
Nine-Square Hopscotch – Draw nine squares larger that the foot of the biggest player. Make three rows with three squares each, leaving roughly one foot of space between each square (so the squares aren't touching). Start with the bottom right square and number the squares from one to eight, going around the squares in a counterclockwise pattern (the middle square will be blank).
To play, toss the marker into the middle box. Hop to box one and reach over and pick up the marker. Hop back out. Toss the marker into the middle box again. This time hop into box 1 and then box 2 before picking up the marker. Hop out. Continue by hopping one box further each time until the player can get to box 8 and out without getting out.
Snail Hopscotch – Draw twenty squares bigger than the largest player's shoe, so the squares form a snail shape. Starting at the outside of the spiral, number the squares one through twenty. On the right foot, hop from box number one to twenty. Switch to the left foot and hop from square twenty back to one.
Playground Games
This ball bouncing game may have been played by a child's grandparent or great-parent. Try bouncing a small ball that fits in a child's hand while saying "One, two, three O'Leary; four, five, six, O'Leary; seven, eight, nine, O'Leary; ten, O'Leary boys (or girls)."
Every time the child says "O'Leary," she swings her right or left leg over the ball without touching it, and without pausing in the bouncing rhythm. Kids can then try spinning on "O'Leary" or clapping hands at their chest and then behind their back when saying "O'Leary." Bounce the ball twice on "Ten, O'Leary Girls (or boys). Kids can create their own rhyme, as long as it follows the rhythm of the bouncing ball.
---
Kids can play these games at home, in the schoolyard, or at the playground. These old-fashioned games still have appeal as kids keep active outdoors.
Which games do you kids love playing at the playground?
Pin it for later: