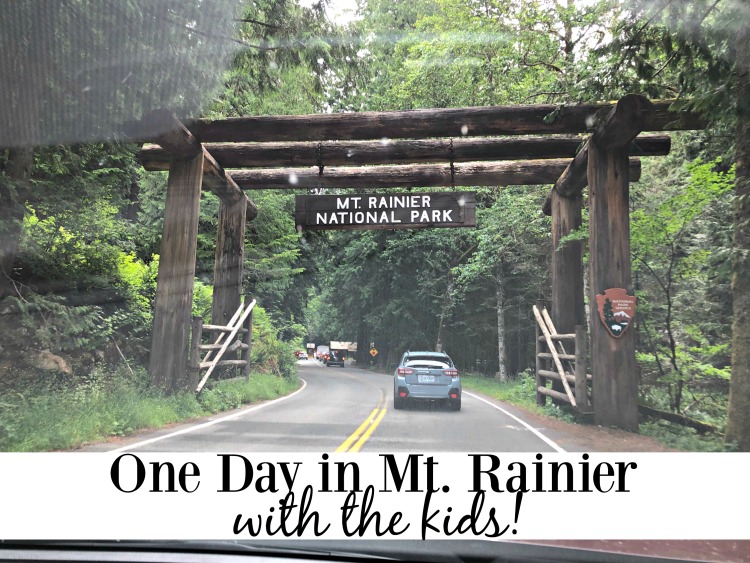 It always amazing me how many great attractions and sights that I have not been to in my own state. I grew up here in Washington and there is still so much that I haven't experienced. It is exciting to be able to experience them now with my own family. To see these places with not only my eyes, but in the eyes of my kids. An active volcano, Mount Rainier is the most glaciated peak in the contiguous U.S.A., spawning five major rivers. It's truly a must see place — and a National Park to cross off our family travel list. Yay!
As John Muir says, "The mountains are calling and I must go."


I am not going to lie — traveling with my two isn't always "fun", but when we arrive at our destination we tend to have a fabulous time. (This new PBS KIDS Playtime Tablet DVD is a lifesaver!) Spending the day, together, at Mount Rainier National Park was no exception. We had such an awesome time.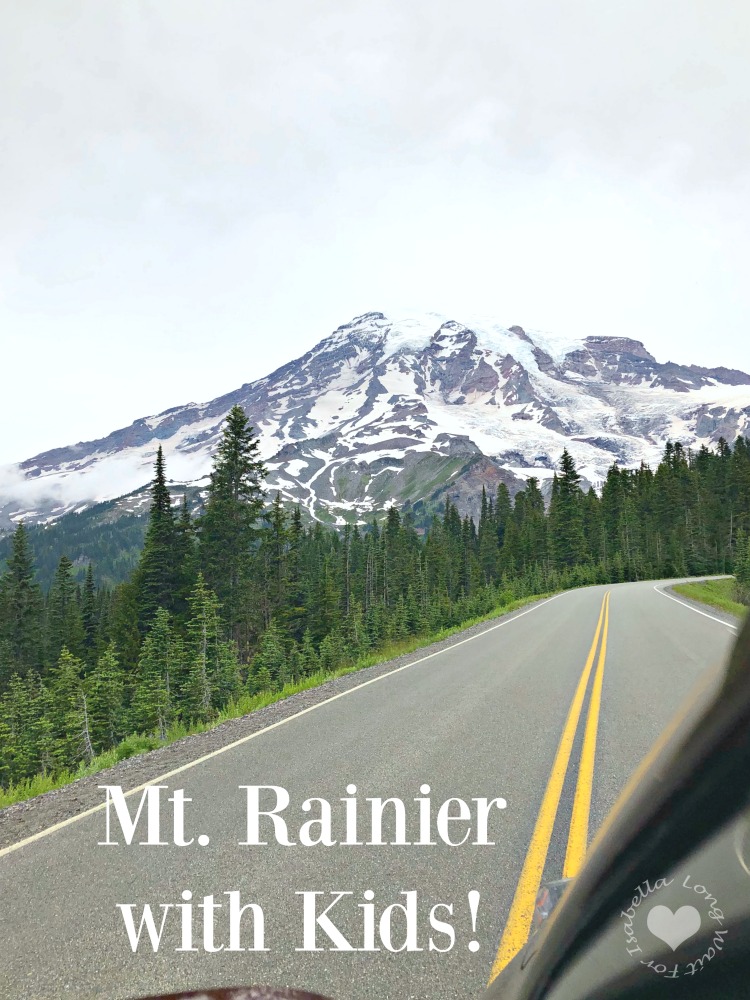 Since we only had one day, we stopped at the Ranger Station in Longmire and asked the Ranger to tell us the best places to go in one day. She took out her handy free map and made us an amazing route which included waterfalls, easy hikes, and the visitor center. Neither of my kids wanted to do the Jr. Ranger program, which was fine. We had limited time and we wanted to see all we could in one day.
Thankfully, we started early and had some beautiful views of the glacier and peak. The clouds soon came in and though we couldn't see the glacier or peak, we were able to enjoy the beauty of the trees, wild flowers, and water falls. We even saw marmots and a black bear! It was very cool for the whole family.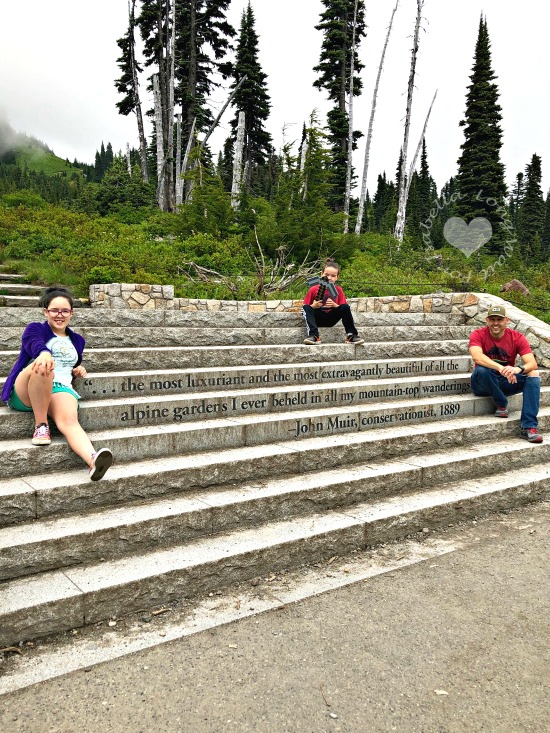 We packed our own food, but the visitor's center in Paradise had amazing food options. My daughter begged to get a taco salad (made vegetarian with black beans) and we caved. We even spent a little time at the Inn at Paradise, bought a treat at the gift shop and grabbed a coffee. Relaxing in the Inn after walking the whole morning felt very nice. My husband and I are already planning a return, sans kids, to stay at the Inn.
What about you — are there still many places to visit in your State? What's on your local travel bucketlist? Next week, we're heading to the Oregon coast and we'll be stopping at another place we've never visited. Mount St. Helen's Visitor Center. We cannot wait. My seven year old and I have been reading an I Survived book about Mt. St. Helens. Wish us travel luck!
Pin it for later:
Also, bring this printable Summer Travel Journal with you. The kids can write the places they visited, draw a picture of their favorite part, and write a day-by-day account. Very easy to print — all black and white, which I love because it doesn't take much ink. Open this PDF in a new window and print!