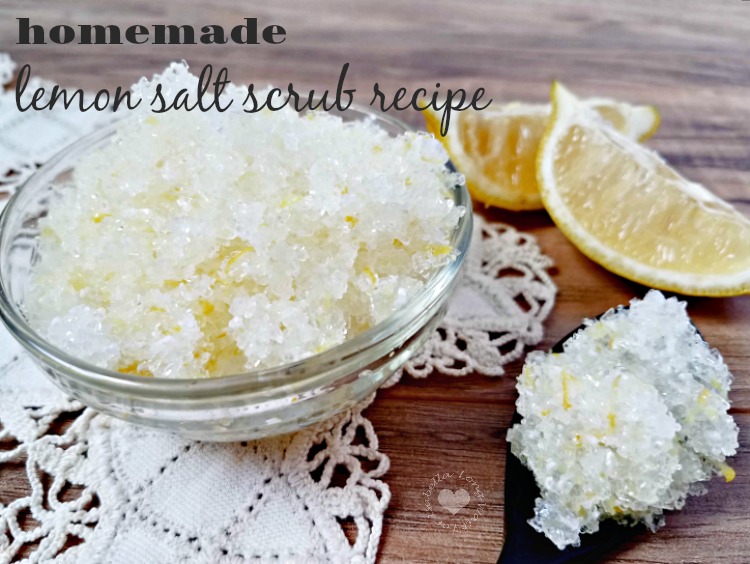 Handmade DIY beauty gifts are perfect ideas for the upcoming Spring season. With Easter, Teacher Appreciation Week, and Mother's Day coming up — the ladies in your life would love this simple DIY beauty idea.
DIY Lemon Salt Scrub Recipe
Lemon Salt Scrub Ingredients:
1 cup sea salt (you can use a fine or coarse grain)
½ cup olive oil
1 ½ tablespoons lemon zest
10 drops lemon essential oil
Step 1. Zest a lemon and blot it dry with paper towel.
Step 1. Add sea salt, olive oil, essential oil and lemon zest to a bowl, stir well.
Step 2. Pour into an airtight container. If using mason jars, a canning funnel works great.
Very easy, this is one recipe my Tween can help with and giveaway as gifts to her teacher, aunts, grandmothers, neighbors and even friends. Spring is also such a great time to exfoliate your skin. This really is the perfect DIY beauty recipe to gift this time of year.
How to Use Salt Scrub
Soften your skin in hot water for 10 minutes. Step out of the spray of the shower and apply the salt scrub to your skin in a circular motion. Rinse.
Pin it for later: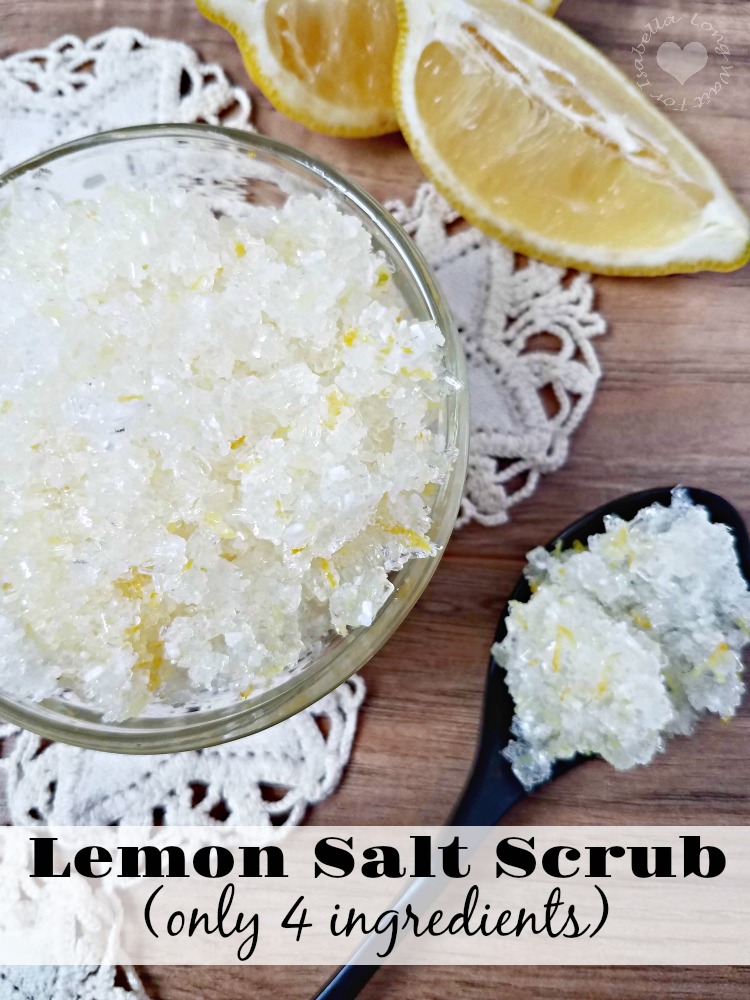 You might also like: