What is Galentine's Day?
According to Urban Dictionary, Galentine's Day is February 13th. It is the other half of Valentine's day, when you celebrate your love for your lady friends!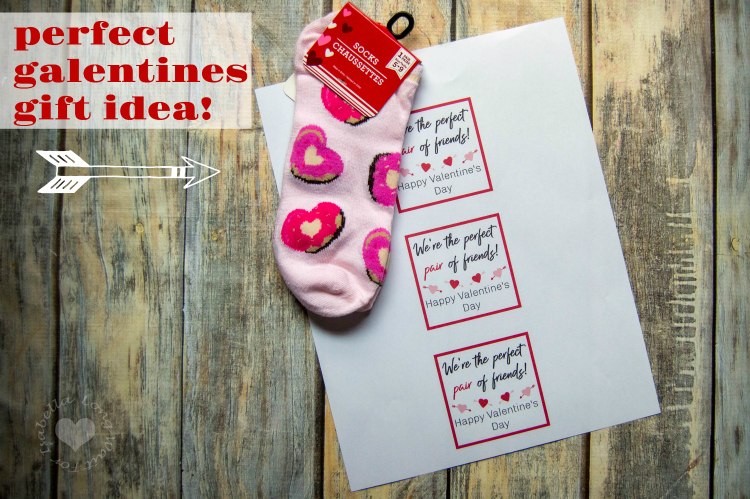 So here's fun idea, an easy "Galentines gift" to give your girlfriends – socks. You can find cute Valentine's Day themed socks almost anywhere including the local Dollar Stores.
Print out this tag, attach it to your socks and voila — an easy Galentines Day gift for the women in your life.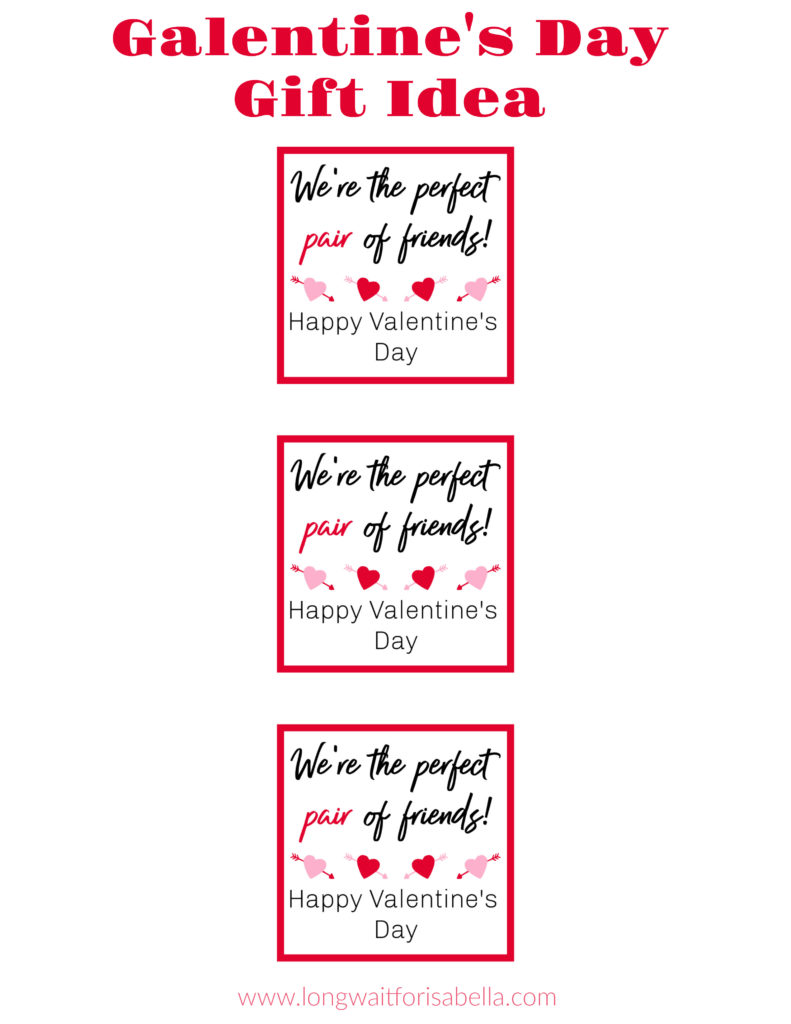 Open this PDF here and print out three tags at once!
Galentine's Day Gift Idea FREE printable.
DIRECTIONS: Print out sock wrapper. (3 wrappers per printable). Cut across horizontally.Center the design on the front of the socks.Wrap around and tape in the back.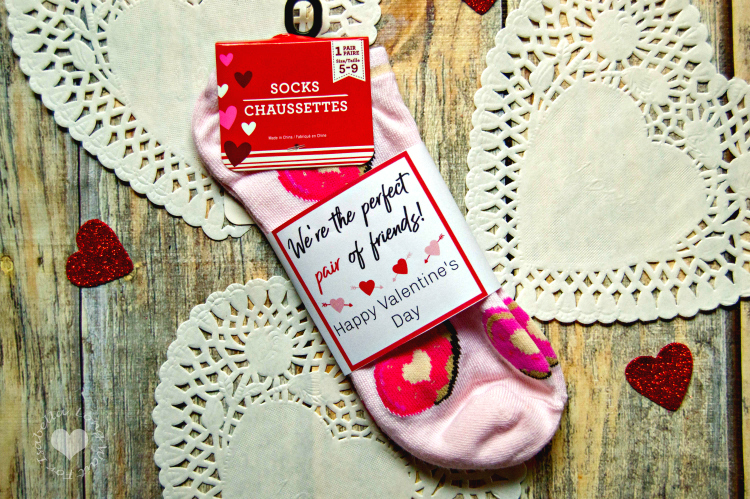 Who doesn't like new fun socks? I know I love unique brightly colored socks. Get your girl friends together, have a nice brunch, lunch, dinner or even a coffee date and exchange fun simple gifts – like socks!
Which friends would you give a Galentine's gift to?
Pin it for later: