Can you believe that this is the 150 year anniversary of Little Women? I am amazed. But truly, the same universal truths found in the book 150 years ago still resonate with audiences today. Little Women is a great story about family, sisters, loss, love, friendship — so much great content.
I was excited to see that new re-imagining was happening for this generation of girls. The Little Women movie is coming to a theater near you September 28th, 2018! Who's ready to see it?
[Tweet "A new generation. Same sisters. #LittleWomenL3"]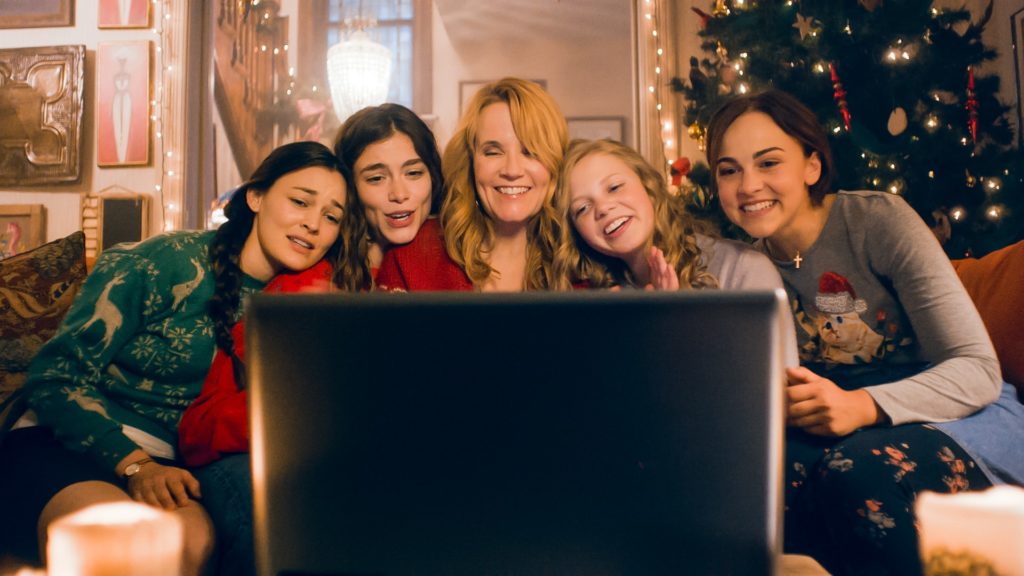 About the Little Women Movie
Sisters—and dreams—are unique in their ability to inspire, encourage and change the world. For 150 years, Louisa May Alcott's Little Women has motivated women of all ages to dream together and celebrate family. Coming to theaters for the first time, a modern retelling of LITTLE WOMEN brings a new generation together with their mothers, sisters and friends.
From girls playing in the attic to women living with purpose, the March sisters—Meg, Jo, Beth and Amy—are committed to always supporting each other. Yet, growing up sometimes means growing apart. An aspiring writer, Jo leaves for New York determined to publish a novel. In the wake of rejected draft upon draft, her editor challenges Jo to write about something more interesting—her family. When tragedy brings the sisters back home, sticking together takes on new meaning. As Jo comforts her sick sister, Beth asks for one thing: a story. Jo knows the perfect one … by heart.
Little Women Movie Review
Bringing the March sisters to the 21st century is a brilliant idea. I am glad they have done it. Seeing these loved characters in this century is a fun spin on this famous book. The story of the strong bonds of sisterhood is just as important for this time as it was in the 1800s. I like when their dad, who is in the military, tells them to be:
"strong, kind, independent, little women – like their mother"
Jo, a struggling writer, seemed immature at times for 29, but I was rooting for her the whole time. The grandmother cracked me up when she told Jo, "how millennial of you". This movie features many flashbacks that took me a bit to get used to. Truthfully, I was most excited to see Lea Thompson's Marmee and she didn't disappoint. In fact, I wish I saw more of her in this film. The character of Beth was well done – which I am glad for. I do wish they'd touched on the theme of poverty more in this film – as it was in the book.
I was brought to laughter and tears both and overall enjoyed this new movie. Who doesn't love a movie that focuses on family and love? The March sisters have a great imagination and a fierceness about them — they are great role models even 150 years later to this generation of girls.
Side note: this movie is rated PG-13 but in my opinion it could have been PG. I would have preferred the teen drinking to not be in the movie – but this and thematic elements gave it the higher rating.
Connect with Little Women
Facebook | Instagram | Twitter
This is a sponsored post. All opinions are mine alone.