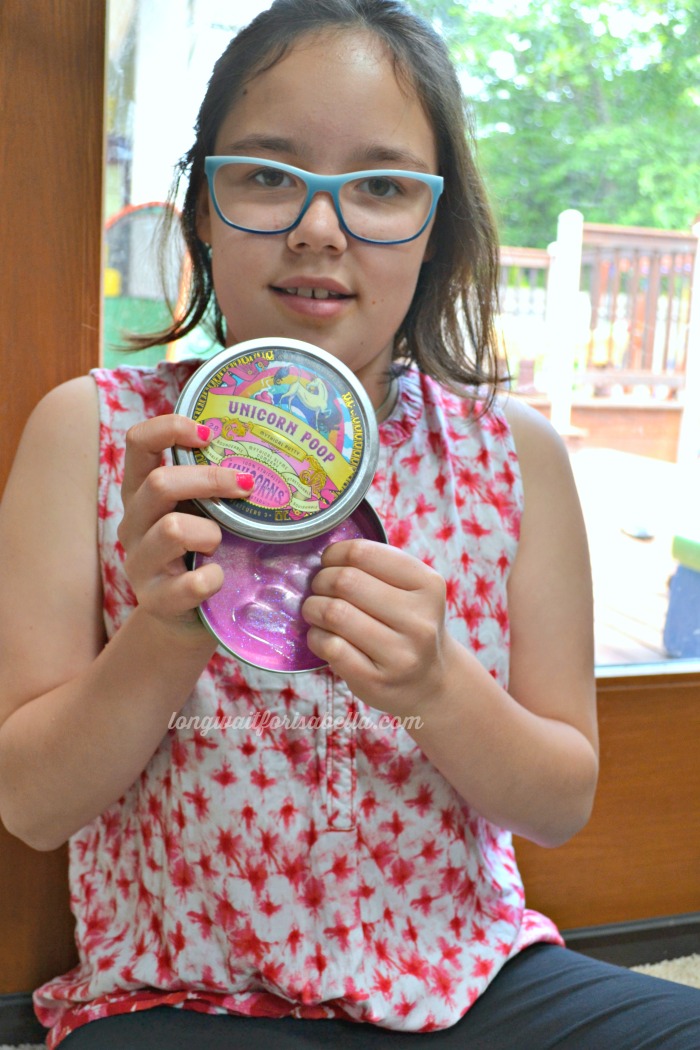 Slime has taken over my craft table in the garage. Isabella loves making any recipe of slime she can get her hands on. I don't like the mess she creates and never seems to clean up. This Unicorn Poop Slime is a great alternative for her. It's such a fun packaged putty slime, humorous and still so cool, my Tween loves these tins of slime.
Do you have a slime fan in your house?
Unicorn Poop Slime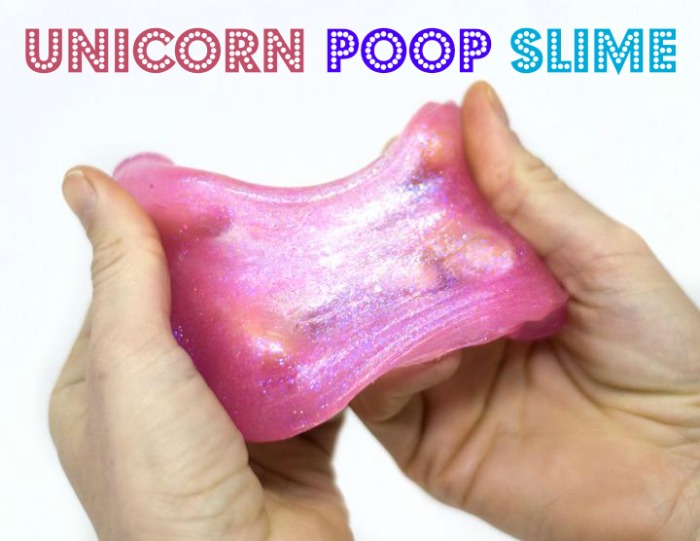 It's a well-known urban myth that unicorns poop rainbows. The truth is that unicorns fart rainbows, they do not poop them. Collected from the dung of only the finest unicorns, this Unicorn Poop slime is sprinkled with a pinch of glitter dust and pure happiness. It has the soft gleam of a pearl and the texture and color of bubblegum. Who knew poops could be so, well, magical? Ethically harvested. 100% authentic. Cures boredom, fidgeting, and other serious ailments.
[Tweet "Who knew poops could be so, well, magical?"]
Mythical Slyme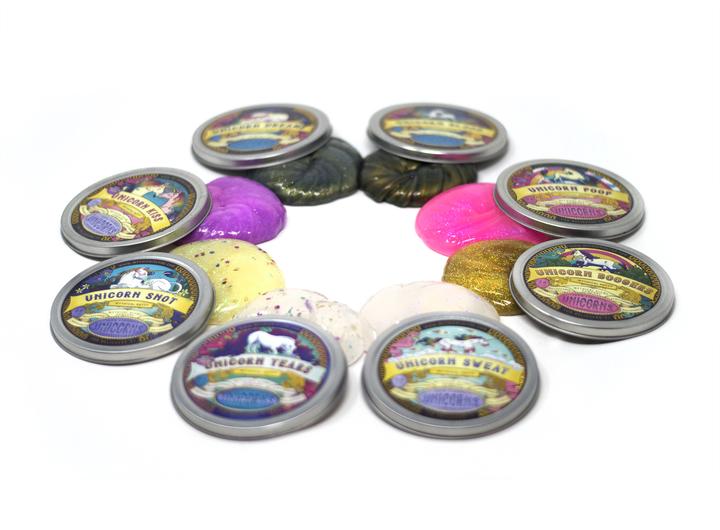 Potty humor was one of the biggest trends noted at this year's American International Toy Fair, the annual gathering of the toy industry. Also trending in the Top 10 list were Unicorns and Mermaids. Tactile compound maker Mythical Slyme is on trend with their 2018 catalog full of stretchy, gooey putty tins of glittery pink Unicorn Poop.
Slime and putty toys offer something different for kids who enjoy messy sensory play. (The main difference between slime and putty is that slime dries out and is stretchier while putty never dries out and tends to be firmer.)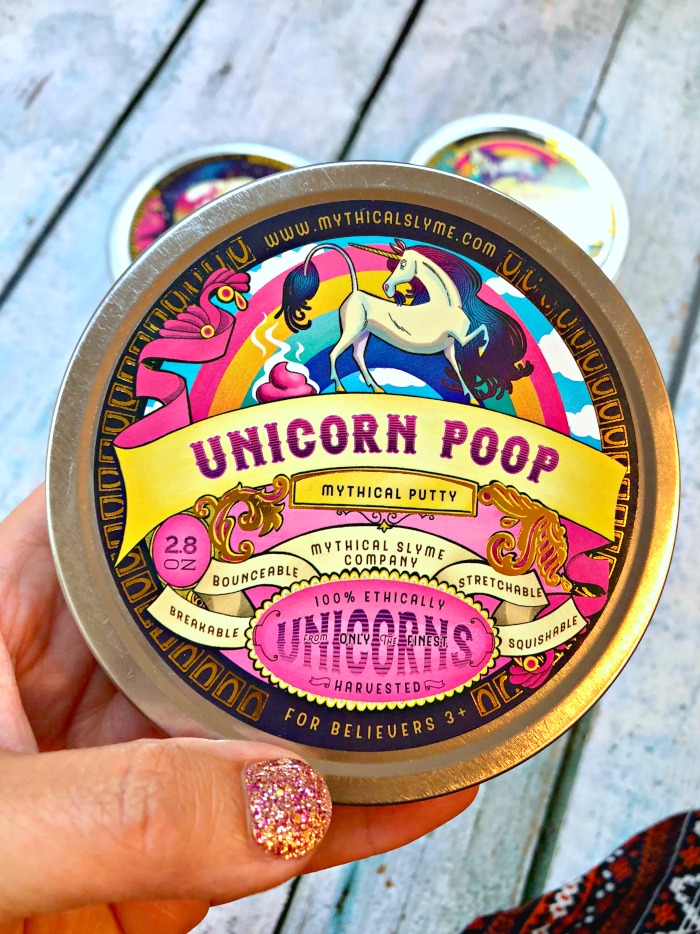 Sensory play allows children to utilize and understand all five senses. It builds their creativity and learning through exploration. Playing with slime encourages the development of fine motor skills and coordination! And like the popular fidget toys and spinners, slime is kinda addictive for folks who like to fiddle so don't be surprised to see this at workplaces on adults' decks, too! Some happy fans have reported that having a bit of slime in their hand helps them concentrate and focus. When play is done with Mythical Slyme, the gooey mess goes right back into the tightly-capped tin.
[Tweet "Sensory play builds creativity and learning through exploration."]
The opaque colors are tougher and need less TLC to stay pretty. The clear colors will return to clear and glossy if you let them sit in the tin after playing. The pink one can make farting noises if you press your fingers / fist into the bucket quickly. These slimes have incredible stretch – try standing up and letting them stretch out like creating a pizza crust and see how big and thin it will get before breaking.
Connect with Mythical Slyme
Facebook | Twitter | Instagram
Win Mythical Slyme
One lucky Long Wait For Isabella reader will win their own Mythical Putty Tin. Enter the Rafflecopter form below for your chance to win. Open to contiguous US residents 18+.
Disclosure: This is a sponsored post. All opinions are mine alone.