In honor of the 65th anniversary of Peter Pan, Isabella wanted to make a fairy dust necklace. Isabella is ten years old now, and loves anything crafty. When it has to do with jewelry and Disney — well that's just a big win. Throw in some glitter and you have all her favorite things.
DIY Fairy Dust Necklace
You can easily recreate this DIY jewelry craft. Kids love having a fairy dust necklace. You just need:
[Tweet "All the world is made of faith, and trust, and pixie dust. #PeterPan"]
Isabella made three fairy dust charm necklaces. She went with three necklace themes:
[Tweet "There oughta be a fairy for every girl and boy. – Wendy #PeterPan"]
[amazon_link asins='B00ZTGFETM,B01KG14UIU,B077YFQ2SM,B01KIGZ71C,B0040001NC' template='ProductCarousel' store='wpplugin01-20′ marketplace='US' link_id='0fdc6e94-67a1-11e8-a37c-bf94c68025d9′]
Peter Pan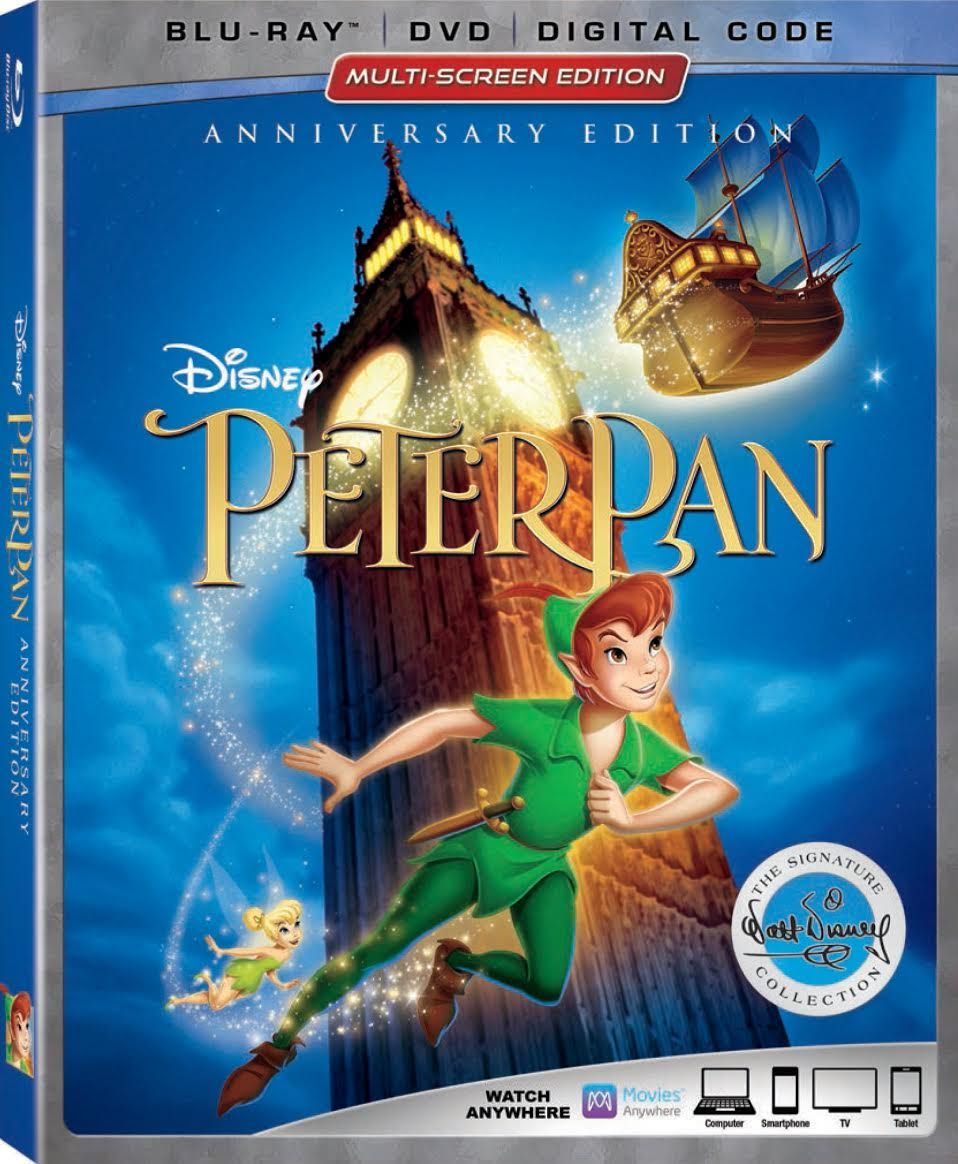 In celebration of its 65th anniversary, Disney's beloved flight of fantasy, "Peter Pan," joins the highly celebrated Walt Disney Signature Collection, landing in homes on Digital and Movies Anywhere on May 29 and on Blu-ray June 5. With a little faith, trust and pixie dust, every member of the family will let their imagination soar on this epic adventure to Never Land, sparkling with legendary animation, extraordinary music and both all-new and classic bonus features.
The Walt Disney Signature Collection edition of "Peter Pan" invites adventures of all ages to believe in magic once again and experience a timeless treasure from Disney's golden age of animation that has stirred the hearts and imaginations of moviegoers worldwide since its original 1953 release. The Signature Collection edition offers over two hours of classic bonus features plus never-before-seen extras, including the latest installment of "Stories from Walt's Office," which explores Walt's love of flying and the company planes; a nostalgic reunion between Kathryn Beaumont (the voice of Wendy) and Paul Collins (the voice of John); and new "Oke" renditions of the classic song "You Can Fly" and deleted song "Never Smile at a Crocodile" accompanied by on-screen lyrics and the film's unforgettable animated characters.
In "Peter Pan," fantastic adventures await the Darling children—Wendy, John and Michael—when Peter Pan, the hero of their stories, whisks them away to the magical world of Never Land. After flying with Peter and the delightfully impish Tinker Bell past the "second star to the right and straight on till morning," they explore the enchanted island and Peter's secret hideout with the Lost Boys, and leap into high-flying battles with swashbuckling pirates and the infamous villain Captain Hook.
[amazon_link asins='B07CRW7DTX,0736402381,B00SRED26U,B07BYT3ZJF,B078J5MY1Z' template='ProductCarousel' store='wpplugin01-20′ marketplace='US' link_id='c6c46ca7-67a0-11e8-9fa0-a15b0d589b65′]
Connect with Peter Pan
Disclosure: This is a sponsored post. All opinions are mine alone.