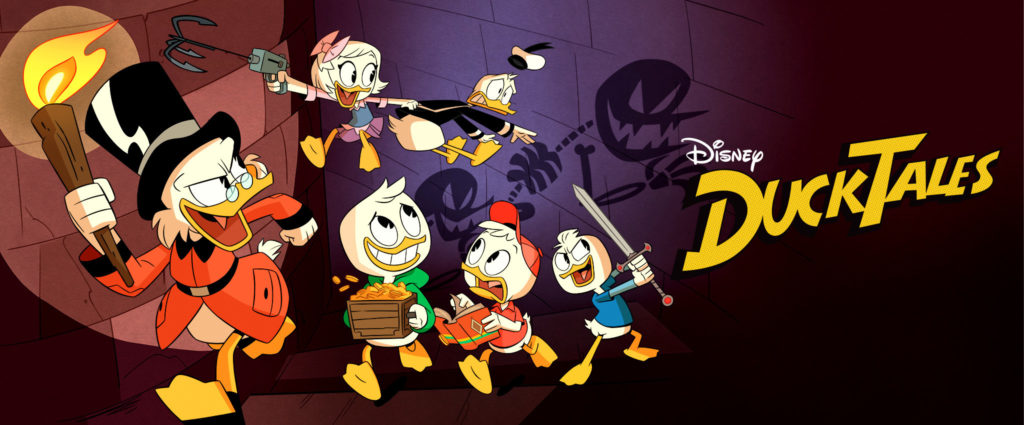 My sister and I grew up watching and loving DuckTales after school. I was happy to see it back on television. A new show for the kids on Disney XD, my kids both love it too! It's fun seeing some of my old favorites, rebooted, and my kids also loving them now.
An ancient tomb in Toth-Ra, the mountain peak of Mt. Neverrest, a vacation island for Greek gods…global expeditions await! Thanks to Huey, Dewey, Louie and Webby, trillionaire Scrooge McDuck is back in action, leading the way to death-defying exploits stretching all the way from Duckburg to legendary destinations around the world. Let the greatest family adventures begin!
DuckTales Episodes
The Beagle Birthday Breakout!
The Living Mummies of Toth-Ra!
The Impossible Summit of Mt. Neverrest!
The Spear of Selene!
The Missing Links of Moorshire!
Beware the B.U.D.D.Y. System!*
BONUS! 2 Classic DuckTales Episodes:
New Gizmo-Kids on the Block
Ducky Mountain High
Products from Amazon.com
‹
›
Release Date: June 5, 2018
Rating: TV-Y7
Run Time: 176 minutes (including bonus)
DuckTales Activity Pages
Download the following DuckTales activity pages:
Coloring Page
Spot the Difference
Maze
Crossword
Connect with Disney XD

Facebook | Twitter | Instagram
Disclosure: This is a sponsored post. All opinions are mine alone.