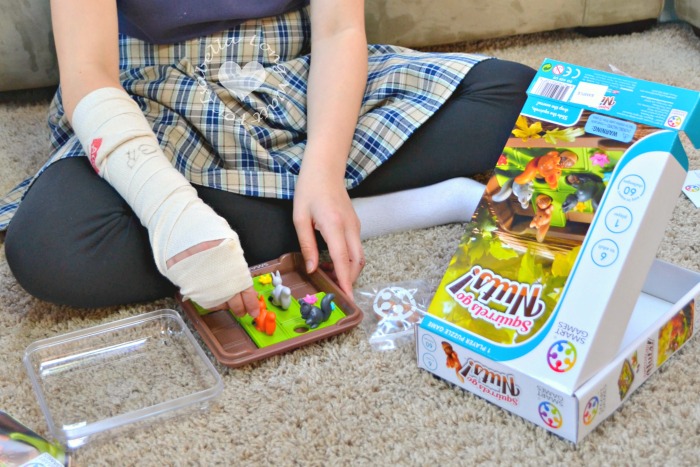 My kids love technology based games just as much as the next kids, but I also like to offer them unplugged games. I am so thankful that I am connected with the toy industry's single player puzzle leader, SmartGames. With cell phones, tablets, and handheld game systems, sometimes it's just nice to have an unplugged quiet time of total concentration.
We love board games during family game night in this house. I truly do appreciate the value of SmartGames. One move leads (or maybe not) to another. Games requiring logic — even for those as young as 6 years old — serves up a bounty of benefits.
[Tweet "Games requiring logic serves up a bounty of benefits. #SmartGames"]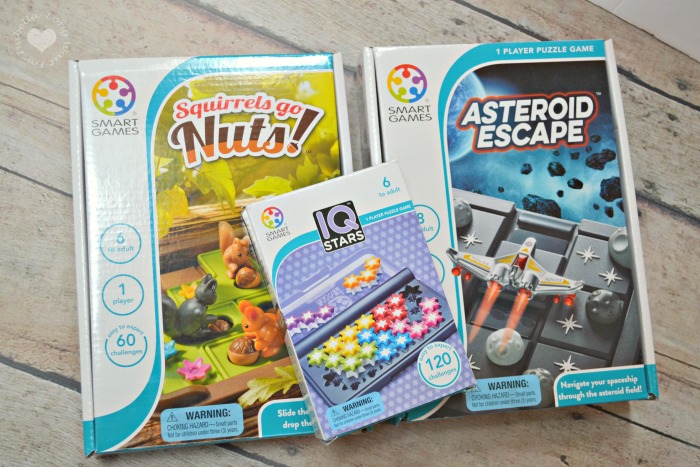 SmartGames rolls out a new line of travel puzzles and boxed games that improves memory, boosts logical thinking, enhances concentration, and best of all, creates self-confidence. Cognitive skills from planning and memory to problem solving and spatial insight will get a jolt while climbing a ladder to mine for gold or navigating a spaceship through an asteroid field.
Look for these three solo player puzzles, ideal for family travel, waiting out the line at a restaurant or just on the couch at home.
Single Player Puzzle Games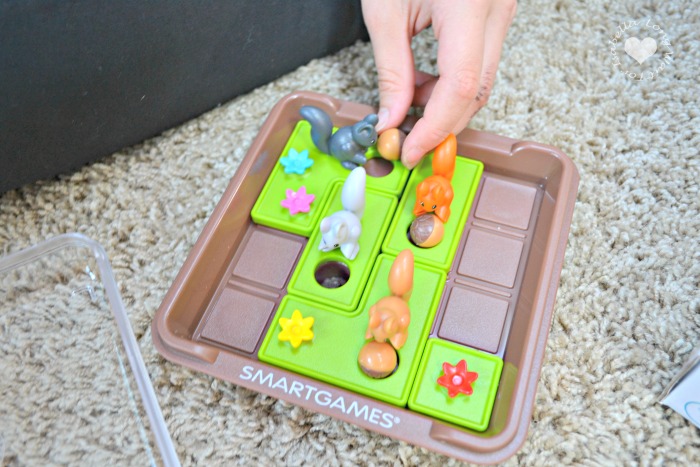 Squirrels Go Nuts™ • Ages 6+ • $14.99
Can you help the Squirrels get ready for winter? Can you move the squirrels around and hide their nuts underground? Squirrels Go Nuts is a sliding puzzle with 60 nutty challenges to test your skills. This endearing 3D game board, with bushy-tailed squirrels and autumn leaves and acorns, includes a snap-on lid to easily store everything. Also included is an illustrated booklet of 60 challenges (and solutions).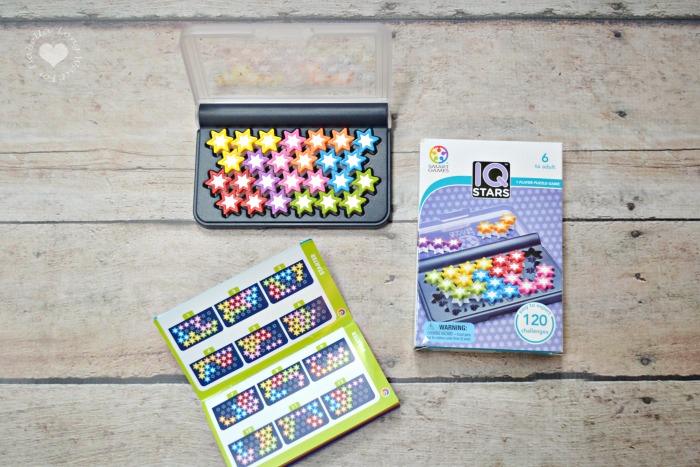 IQ Stars™ • Ages 6+ • $9.99
Here are three questions to ponder: can you fit all the stars in the grid? Are your brain skills out of this world? Can you place the 7 stellar puzzle pieces on the grid? Reach for the stars and solve the 120 challenges, from easy to expert. To play in three steps, choose a challenge then place the star puzzle pieces as shown on the grid. Next, fit all the remaining stars on the grid. And finally, there is only one solution.
SmartGames' IQ Stars is the ideal introduction to SmartGames' IQ series for younger players, though simple task of placing stars on a grid is not as easy as it looks. Let the fun begin!
Asteroid Escape™ • Ages 8+ • $14.99
Navigate your spaceship through the asteroids. As pilot, your flying skills will be tested to the limit in order to escape! Asteroid Escape is a galactic sliding puzzle with 60 missions, from beginner to expert. Game includes 7 tiles with meteors, 1 with spacecraft and a game board with lid to easily store all pieces. Includes a compact travel case and 60 challenges.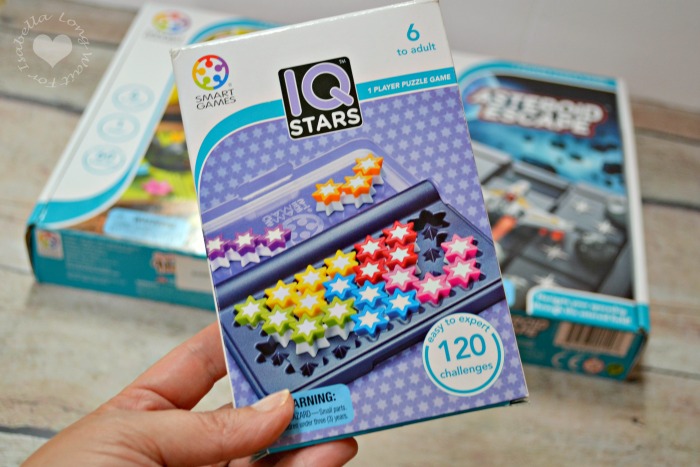 Our SmartGames can be played alone, but are also great fun playing together with the family! Each SmartGame is carefully designed and produced using quality materials that last. And with so many included challenges, each game can be replayed over and over again. Challenges are divided into 4 or 5 levels of difficulty. You start with the easiest challenges. Gradually, the challenges get more difficult, so that they stay interesting and fun.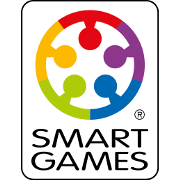 Connect with SmartGames
Facebook | Twitter | YouTube | Pinterest
Win SmartGames
One lucky Long Wait For Isabella reader will win their own copy of one of these games. You choose between:
Squirrels Go Nuts
IQ Stars
Asteroid Escape
Enter the Rafflecopter form below for your chance to in. Open to continental US residents 18+.
Disclosure: This is a sponsored post. All opinions are mine alone.