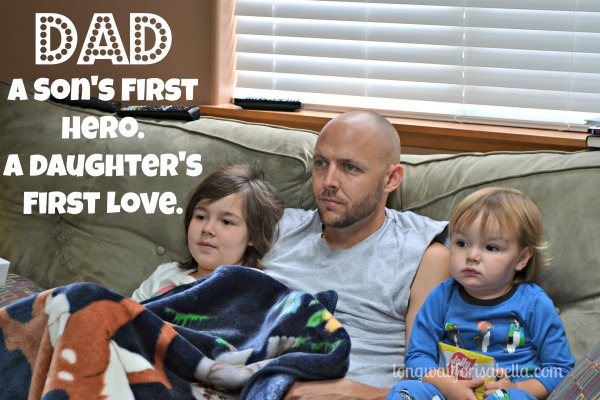 We're big fans of personalized gifts in our family. Parents often have everything they need. But a personalized gift is just something more special, don't you think? Dads do some pretty great things for the family — at least in my experience. I like to go the extra mile and really show them appreciation. The following gifts are great examples of a personalized gift for him that is sure to make dad smile!
"I love my father as the stars—he's a bright shining example and a happy twinkling in my heart." – Terri Guillemets
GiftsForYouNow.com offers some great personalized gift ideas for dads including:
signs
hammers
ties
duffle bags
and more!
Here at the Long House, I was able to review two items and I LOVE both of them.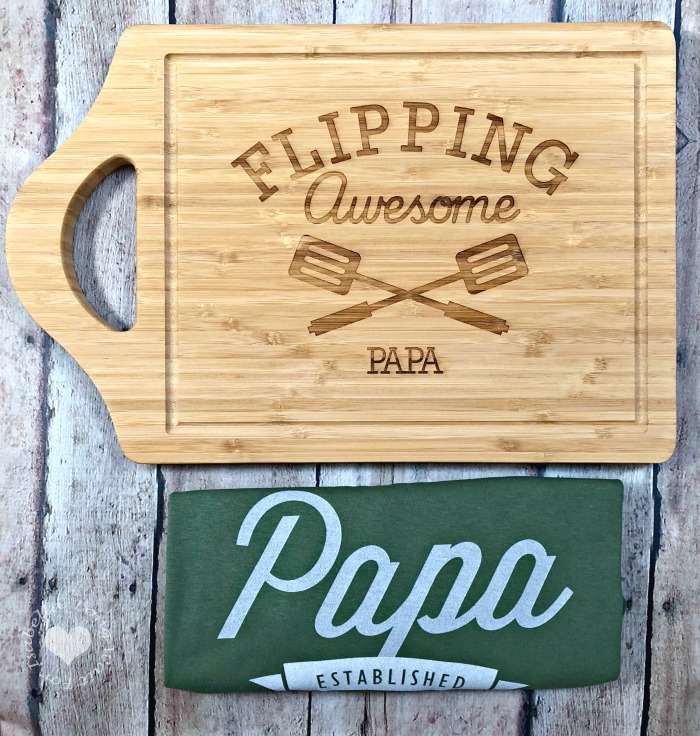 The quality of the t-shirt and cutting board are TOP NOTCH. Truly. The price point is right on. I know that my dad (my kids' Papa) is going to LOVE these gifts. Shh… don't tell him what he's getting for Father's Day from my kids. He's not going to forget when his grandkids were born. Their names and birthdates are printed on the shirt. Plus, he's going to love that bamboo cutting board.
"The heart of a father is the masterpiece of nature." – Antoine-François Prévost
What do you like getting Papa (or grandpa) or Dad for Father's Day?
"Some people don't believe in heroes, but they haven't met my dad."
Connect with GiftsForYouNow.Com
Facebook | Twitter | Instagram
[Tweet "Some people don't believe in heroes, but they haven't met my dad."]
About GiftsForYouNow.com
GiftsForYouNow is a family business based in the western Chicago suburbs, providing thoughtful personalized gifts for all occasions to terrific gift-givers year round. Opened in 1999, GiftsForYouNow is a mid-sized business with the goal of helping you add your personal touch to terrific personalized gifts for weddings to Christmas to pets and even memorial items.
Disclosure: This is a sponsored post. All opinions are mine alone.