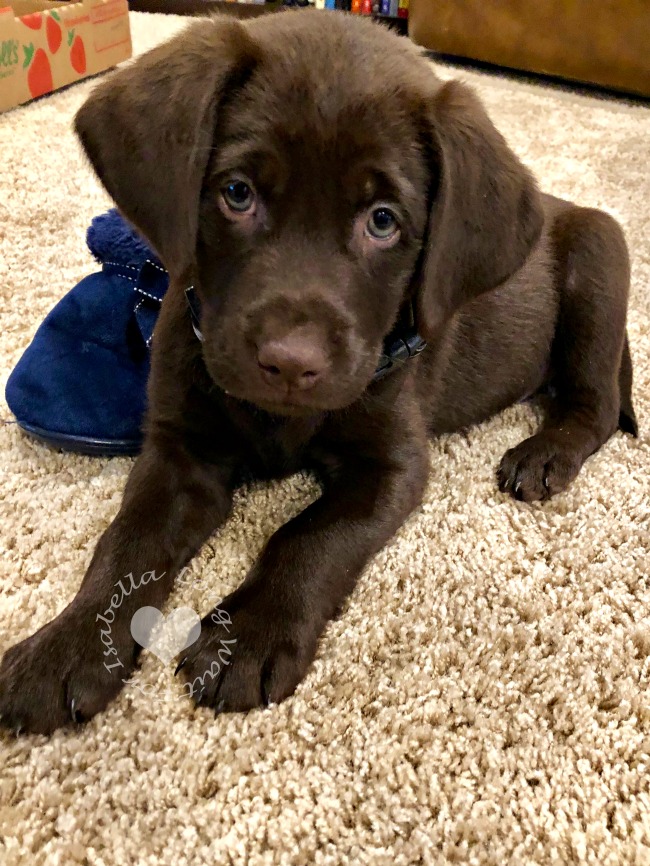 Now that we have our own four month old Chocolate Labrador Retriever puppy at home, my kids love all things puppies. A puppy dog pals birthday is just what they'd love to host. The past month, we've watched all the Disney Buddies movies on Netflix. And now, my kids are loving a new show we have on DVD – Disney Junior's Puppy Dog Pals.
Have you seen Puppy Dog Pals yet? It is so cute! So in honor of the DVD release, with 12 exciting episodes, I thought I'd do a round up of great Puppy Dog Pals Birthday ideas. Since Nate's birthday is coming up soon, a puppy party theme is actually a brilliant idea that I know he'd love.
Puppy Dog Pals Birthday Decor Ideas
Rolled up Newspapers
Chew Toys
Pull Toys
Doggie Paper Plates (you can add construction paper ears to the plate)
"Wipe Your Paws" sign by napkins
Birthday Activities
1. Make Your Own Dog Collar – get creative and put out pipe cleaners and beads. Kids can have fun making their own collar.
2. Veterinarian Check Up Station – a table with fun play vet tools. The kids can give their newly adopted puppy a check up. This station could also have gummy bears for "Puppy Vitamins" as a small favor.
4. Watch Disney Junior Puppy Dog Pals episode with a fun snack, like A Night Owl Blog's Puppy Chow Snack Mix.
5. FREE Disney Junior Puppy Dog Pals Printable Activities:
Spot the Differences
Maze
Word Search
Coloring Pages
Food Ideas
1. Serve party food in dog bowls – you can find these at the Dollar store and it'll just look so cute!
2. Hot Dog bar
3. Puppy Chow
5. Puppy Do-Do – chocolate covered peanuts
6. Bone-shaped Rice Krispie Treats
7. Scooby-Doo! Graham Snacks can be found at your local grocery store or on Amazon.
Party Favors
1. Doggie Bag – calling your favor bag for the kids a "doggie bag" is such a cute idea
3. Give a book – great books I recommend would be Ultimate Puppy Sticker Book
 and Fancy Nancy: Puppy Party
.
Pin it for later:
Disney Junior Puppy Dog Pals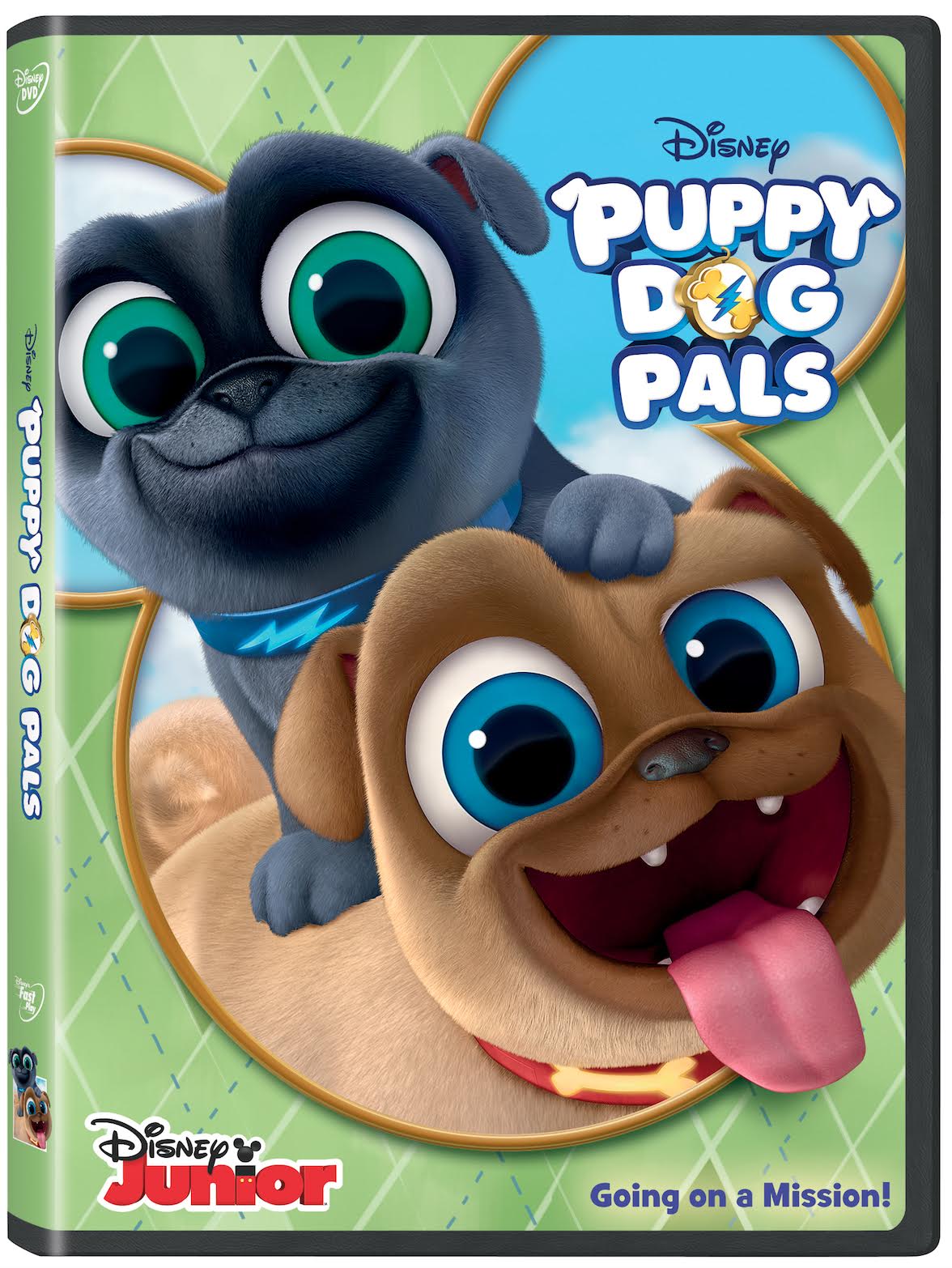 Bring Home Over 2 Hours of Adventure on Disney DVD April 10th!
They're cute, cuddly and all collared up for pup-tacular adventures!  While their owner Bob is away, adorable puppy brothers Bingo and Rolly embark on exciting missions stretching from their own backyard to amazing locations all around the world!  With support from their "big sister" Hissy, a neighborhood full of animal friends and Bob's high-tech inventions, these hilarious heroes are always ready to unleash totally paw-some fun!
Disclosure: The above DVD was sent to me in exchange for this post. All opinions are mine alone.