Disclosure: This is a sponsored post with Oriental Trading. All opinions are mine alone.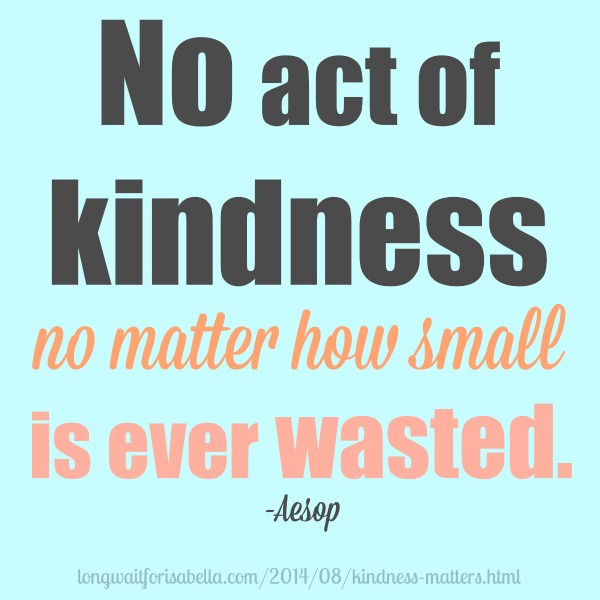 "No act of kindness, no matter how small, is ever wasted." Aesop
Did you know that we have a National Random Acts of Kindness Day? This awesome holiday is February 17th! So it's coming up. Very soon. Many now even celebrate a Random Acts of Kindness Week. (February 11-17). Wouldn't it be fun to do acts of kindness all week, not just one day? How about acts of kindness all year?!
I am always looking for ways to teach my kids kindness. This year, I've been thinking about Random Acts of Kindness for the Classroom. When it comes to classroom-related random acts of kindness for kids there are lots of options (for all ages) to consider. Here are 20 possibilities to get you started.
20 Random Acts of Kindness for Kids in the Classroom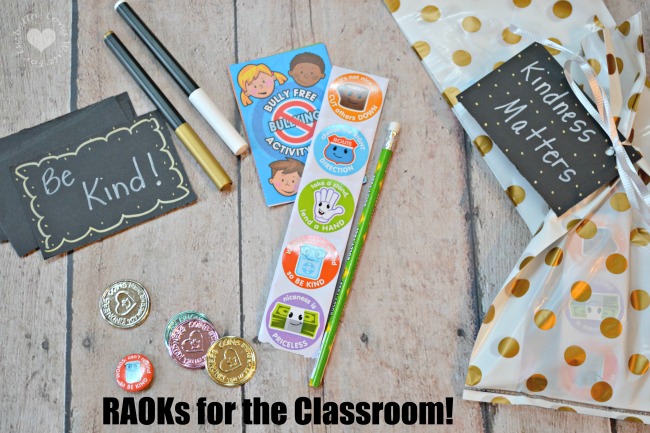 Write encouraging notes for your classmates on the day of a big test or project.
Ask someone you don't know that well about their favorite book or movie.
Let someone else have your spot in line for lunch or the water fountain.
Stay in the classroom during lunch, to help tidy things up.
Offer to share your supplies with classmates before they even ask.
Invite someone who normally has a hard time finding a work group to work with you.
Donate copies of your favorite books to the classroom library.
Give a classmate a compliment on their shoes, backpack or haircut.
Write something positive on a sticky note and leave it on a classmate's desk or locker.
Bring an extra hat and gloves to school when the weather gets cold so you can lend them to a classmate who needs them.
Help the other kids clean up and put away supplies after an art project.
Make sure that all of the outdoor toys make it back into the school after recess.
Start a group game at recess and invite kids to play that don't have anyone else to play with.
Bring an extra snack for lunch so that you can share with a classmate.
Tell a classmate that they did a great job when they answer a question correctly in class.
Offer to let another student look over your notes if they were having trouble keeping up during class.
Help the cafeteria workers to clean up the room after lunch.
Make a "thank you" card for a favorite teacher.
Water the classroom plants.
Walk a younger student to the bus.
These are 20 random acts of kindness ideas for kids to do in the classroom to promote kindness. They don't cost a penny, but they're worth their weight in gold.
Kindness is a language which the deaf can hear and the blind can see.  -Mark Twain

Kindness Coins
For National Random Acts of Kindness Day, a fun idea is to give their classmates a small bag of Kindness Coins. When another child is kind, you give them a coin. Did they do any of the above examples of RAOK in the classroom? If so, pass them coin. Even if they simply smiled, they deserve a Kindness Coin.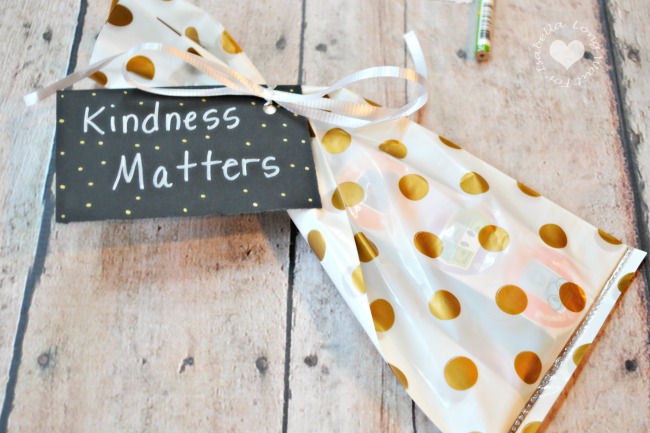 Oriental Trading also carries some great anti-bullying items that I thought would go great for National Random Acts of Kindness Day. So in addition to Kindness  Coins, we also put in a few anti-bullying items too:
anti-bullying pencils
anti-bullying mini buttons
anti-bullying stickers
anti-bullying activity book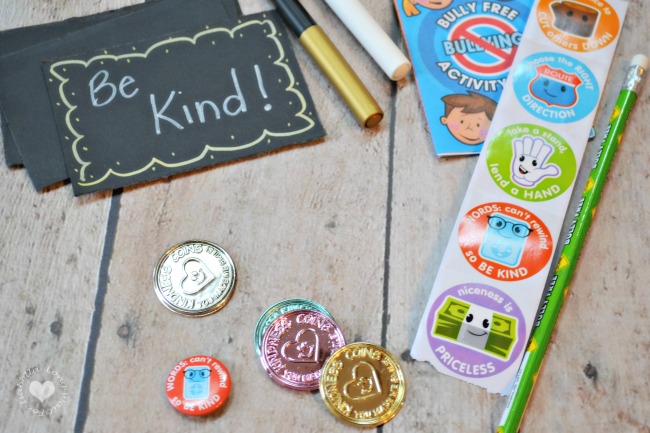 Connect with Oriental Trading
Facebook | Twitter | Pinterest | YouTube | Instagram