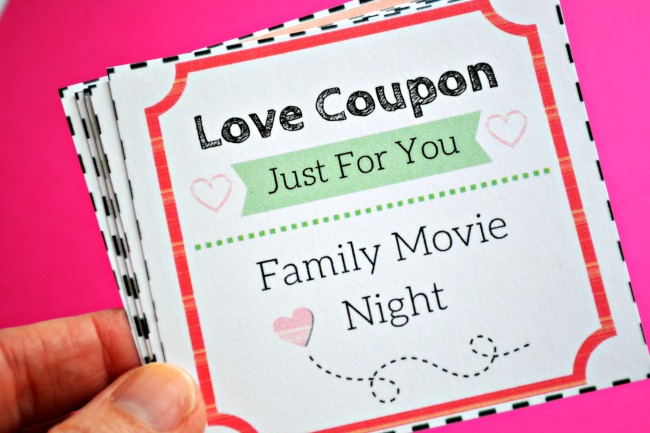 My kids love getting really special gifts. This time of year, Valentine's Day season, is a fun time to give them small coupons for special things that they particularly love. An easy Valentine's Day gift idea, your kids are sure to love. Plus, it's affordable. You know me; that is my kind of gift for the kids.
You don't have to wait to give these on Valentine's Day though. These love coupons can be given to your children any time of year.
Love Coupons for Kids ideas:
Family movie night is a popular "treat" for my kids, so I knew they'd love this coupon for sure. Here are some other great ideas on these coupons:
dinner of choice
dessert of choice
breakfast for dinner
no-chores day
family movie night
extra bedtime story
family game night
ice cream of choice
visit the park
20 kisses
What other great ideas would your kids love to get a coupon for?
Printable Love Coupons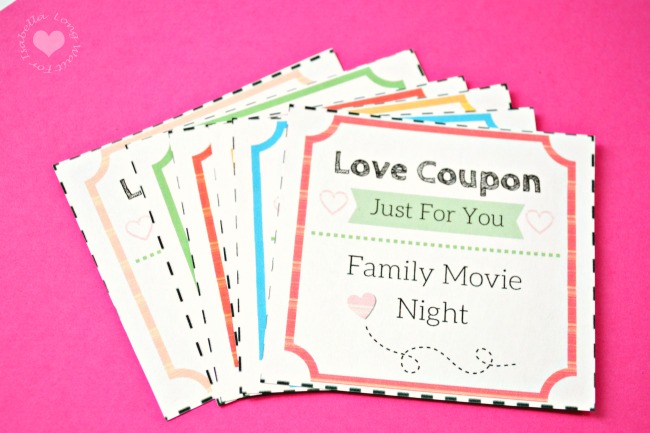 If you'd like to print your own coupons at home, here is the printable PDF ==> Love Coupons for Kids from Mom. OR here are the jpg images to print from as well; there are two images below:
Pin it for later: